How many of you send out Valentine's Day cards? We normally make Valentine's Day Cards for my son's preschool class and for family. You may remember the Interactive Valentine's I made last year. The only time we have sent out Valentine's Day cards was when my son was a baby, which was 4 years ago. We got his pictures taken at Picture People in the mall. Check them out…
I absolutely ADORE these pictures! We went back to get my daughter's pictures taken 18 months later and the studio in the mall had closed down. We were so sad. I just have never attempted to take my kids pictures for Valentine's Day because these above are so classic. UNTIL, Pear Tree Greetings contacted me and asked me to collaborate with them on Valentine's Day cards. I was SUPER excited!  We actually created our Christmas Cards with Pear Tree Greetings, so this was a no brainer. I dressed my kids up in their "fancy clothes" and we went outside (disclaimer-this was before it got -20 degrees here). I love how the  pictures turned out….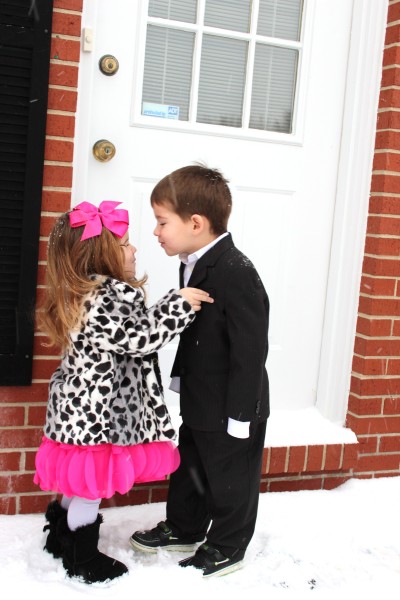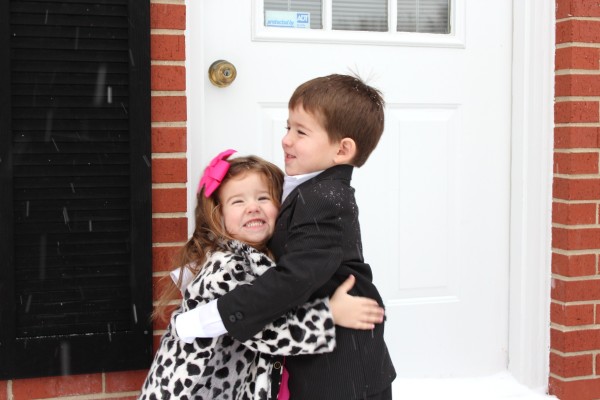 Valentine's Day Cards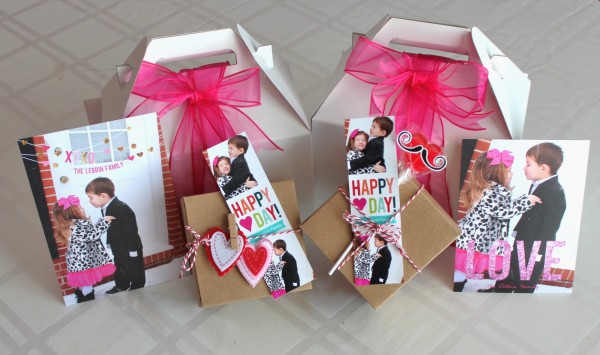 I had a BLAST picking out Valentine's Day Photo Cards from Pear Tree Greetings. They had too many great choices to choose from, so I went with three different ones.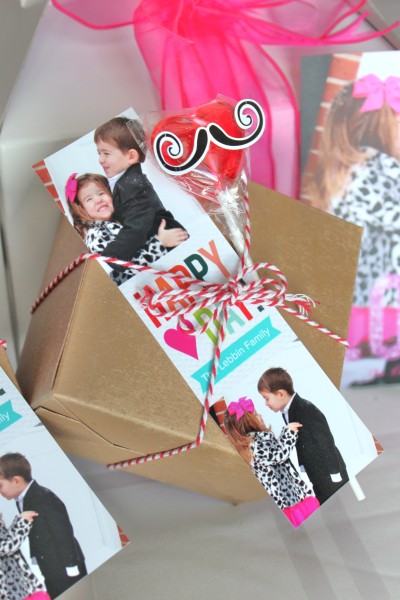 I got this one in the Valentine's Day Cards for Kids section. I dressed it up with twine and a lollipop that I added a mustache to. The brown box has chocolate covered caramel corn with valentine's day sprinkles on it that we made. This one I am giving to my Great Uncle. The one below is for my Nana. I used some twine, mini clothespin, and felt heart stickers I got from JoAnn Fabrics. I think these ones are really cute because they can be used as a bookmark! Just the right size!!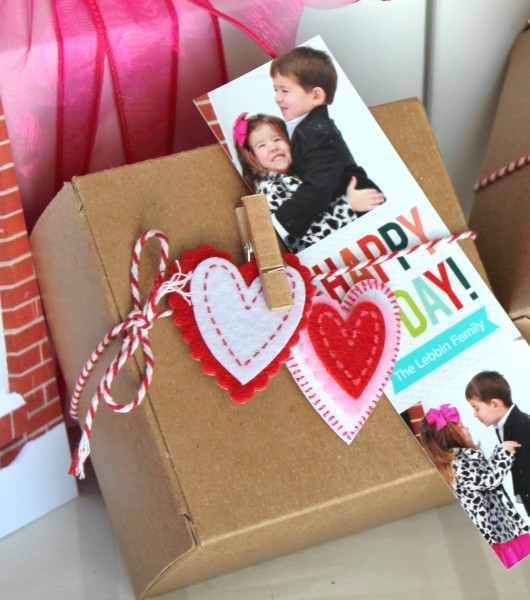 Next up is the Glitter LOVE card. I like this card because it is more of a close-up plus I am a HUGE fan of glitter!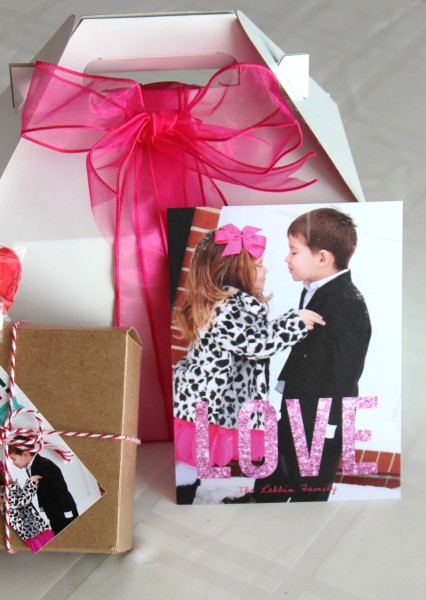 Last but not least is the banner card. I thought this one was fun because the banners actually look like they are hanging above them.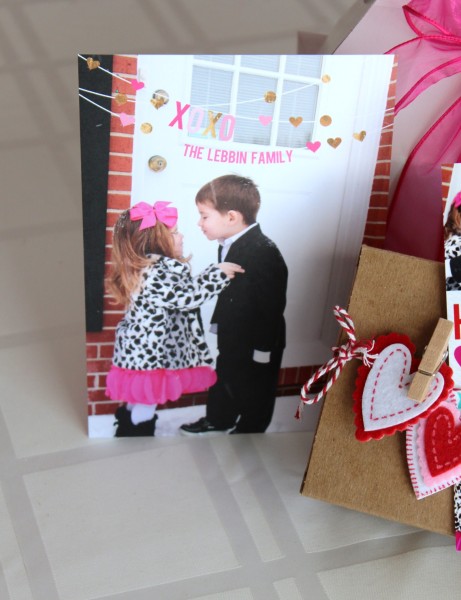 We have been very happy with Pear Tree Greetings. They have a wide variety of cards to choose from and even classroom Valentines that are in their kids Valentine's Day cards section.
Giveaway Time!!
Since Valentine's Day is all about LOVE and I LOVE all my readers, Pear Tree Greetings and I are going to do a giveaway!!! YIPEE!! Comment below and tell me your all-time favorite Valentine's Day Card you received. Contest ends February 2, 2014.
GOOD LUCK!!!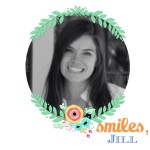 Giveaway is over: CONGRATS TO TAMMY HOBBS!