Welcome to the Tombow and Core'dinations Blog Hop!!
You should have come from Suzanna's blog.  Isn't she so talented?!
Today I have a bright and cheery birthday card for you. This bright and cheery birthday card didn't start out so cheery at first let me tell you…the picture below is round 3! Do you ever have days where you just can't think…ha…that may sound funny, but that was kind of my problem. None of the cards were turning out right. I would go and show my husband and he would be like, "Oh nice…." in an uninspiring tone. So, that just didn't settle right with me because this birthday card was for his sister and I wanted it to be perfect, beautiful, girly, and bright and cheery. Finally, everything just started clicking.
Tombow and Coredinations Blog Hop Hot Air Balloon Birthday Card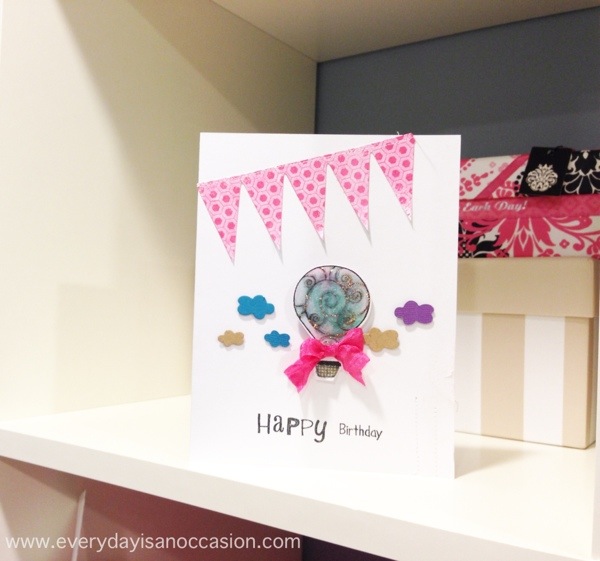 I know I have told you this before but my all time favorite white cardstock is from Core. So, the card base is the white from the Neutrals collection and so is the hot air balloon. The blue and purple clouds are from Core's Brights Pack and the kraft is from Tim Holtz  Color Core. I used the Power Tabs from Tombow to pop up the clouds and air balloon from the card base. I just used two tabs on top of each other to make the hot air balloon higher. I absolutely love Tombow's Mono Multi Liquid Glue. I'm not kidding it is my favorite because it has a small tip on the top. It adheres those small pieces perfectly!!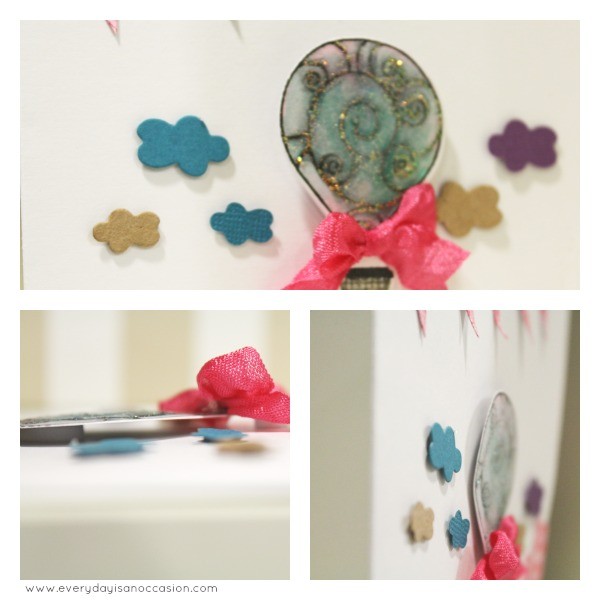 Materials used:
White Core Card stock
Tombow Power Tabs
Tombow Mono Multi Liquid Glue
Taylored Expressions Hot Air Balloon Die and Stamps
3 girl Jam Ribbon
Heidi Swapp Banners
Colorshine
Water Color Brush
Stickles
What would a blog hop be without prizes?!!!
Tombow and Core'dinations are both giving away prizes!!!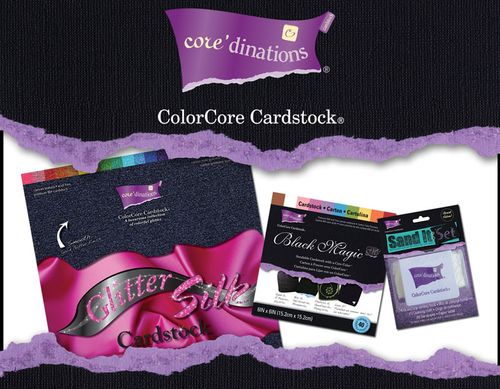 *subject to change depending upon availability
Tombow prize will include:
· New Power Tabs (https://tombowusa.com/craft/detail/52135 )
· New Foam Tabs (https://tombowusa.com/office/detail/52129)
· New Fastener Tabs (https://tombowusa.com/craft/detail/52137 )
· Mono Glue Pen (https://tombowusa.com/craft/detail/52175)
Random winner be chosen from a lucky commenter all week!!
Hop Order:
Jill Lebbin <—-That's me:)
Thanks for stopping by today!!
To keep up with all the latest you can follow by Facebook   Bloglovin   Twitter   Pinterest  Instagram
Have a SUPER fun day!!