Today I had the privilege to do some tailgating with WSBT and Kristin Bien, whom I love by the way, she is hilarious and so fun! I woke up at 5AM, I am not a morning person, and so I am a little delirious. If something doesn't make sense in this post, just ignore it or comment below…I AM TIRED…Kristin and Matt (the weather man) I'm not sure how you do it! With that said…I absolutely would get up every day of the week at 5am if that I meant I got to go on TV with these two again. I LOVE IT…true story!
Tailgating with WSBT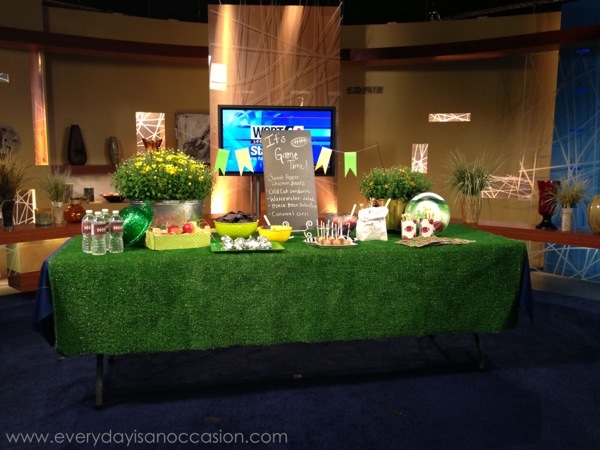 Are you ready for this Game Time Line-up?
We took traditional tailgate food and made it healthy with the weather in mind since it's supposed to be hot this Saturday…
Black bean Salsa
2-15 oz cans black beans rinsed and drained, 1-17 oz package frozen corn thawed, 2 large tomatoes chopped, 1-2 avocado peeled and chopped, 1 small onion chopped, 1/4 cup fresh cilantro, 3 tablespoons lime juice, 1/2 cup red wine vinegar, salt and pepper to taste
Watermelon Salad
Watermelon cut into chunks
Half red onion sliced
1/2 cup feta
Drizzle of white balsamic vinegar
Handful of Parsley with stems
Mix together
Red Pepper Chicken Sausage- Sam's Club
Sandwiches- Martins
Carmel Corn-Garrett's in Chicago
Apples- Tree-Mendous apple orchard
Blue Flaxseed chips-Martins
Donut holes for the early tailgaters with lollipop sticks and Hemptique Bakers Twine
Football Printables created by Courtney Whitmore from Pizzazerie for the waterbottles and sandwich wraps
Which I forgot to take with me by the way!! I was so upset with myself…I got to the studio and as I was setting I up I remembered they were in the fridge..argh!! I cut out all those wraps..Oh well, can't win them all! LOL… But I did take a picture when I got home so you can see them…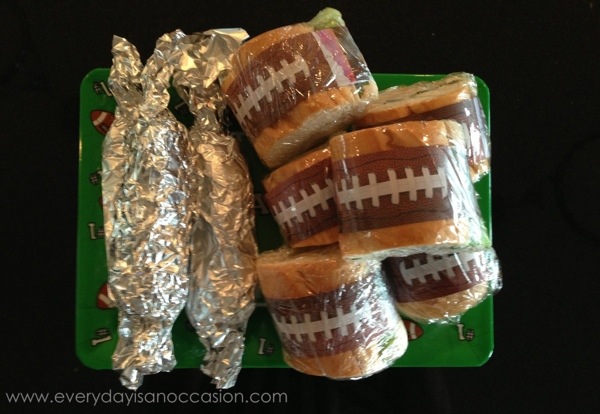 For the Craft Portion-
The Lovely people at M+D sent me the Magnetic Chalkboard, so I wrote the tailgating menu on it and put it on a plate stand
I attached some Hemptique Bakers Twine and Core'dinations Cardstock Banners. ( more on how to make this later)
Washi tape from Target around the wooden forks and spoons
orange crate wrapped with Core'dinations paper-tutorial
More on all the crafts later….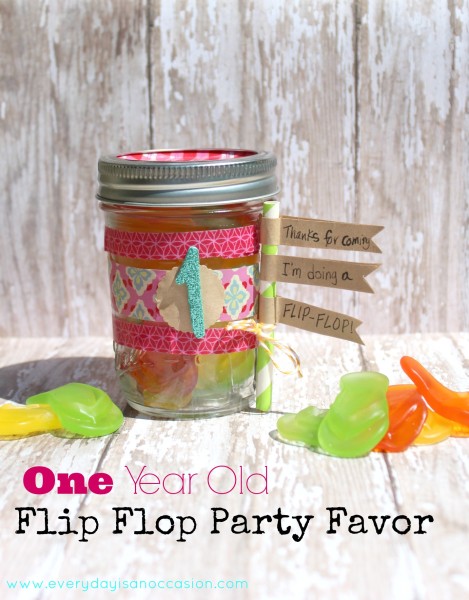 Thanks for stopping by today!!
To keep up with all the latest you can follow by Facebook   Bloglovin   Twitter   Pinterest  Instagram
Have a SUPER fun day!!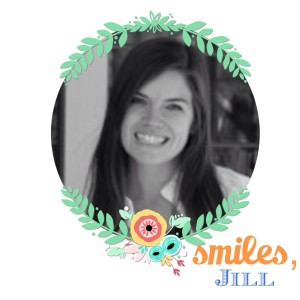 is the owner and operator of Every Day is an Occasion LLC. She designs for paper manufacturers and teaches craft classes. Her projects can be seen on the Disney Blog, HSN, WSBT tv, and published in craft magazines. She enjoys spending time with her husband, 2 children, and Rhodesian Ridgeback.