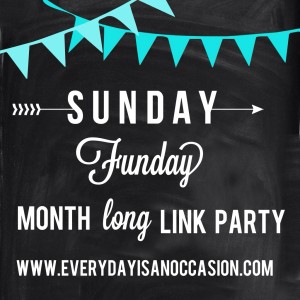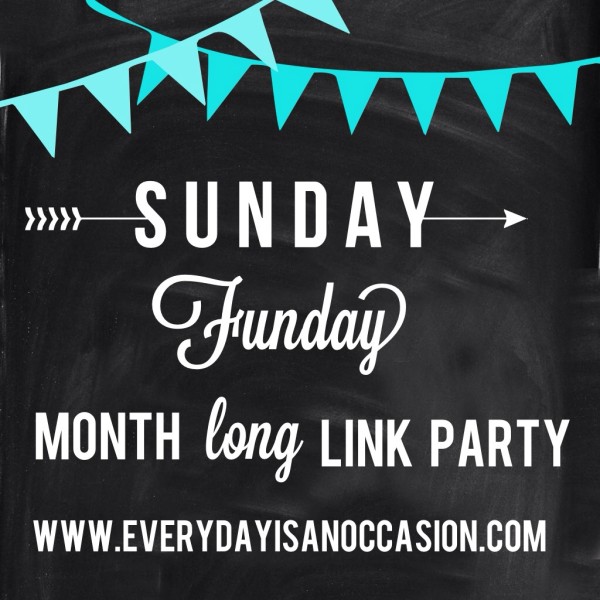 Welcome to Sunday Funday at Every Day is an Occasion! This is a month long link party where we share our projects. I love getting inspiration from all of you! I'm really looking forward to seeing what sweet projects you make for February. I think February projects are generally my favorite because they are all so pretty; Valentine themed and so happy! Recently, I was given the opportunity to work with Pear Tree Greetings. I was so excited when they contacted me to collaborate on a Valentine's Card. I was even more excited when they gave me a $25 gift card to giveaway to one of you! The giveaway is now over and Congrats to the lucky winner Tammy Hobbs!! Alright, now onto our link party!
This is a month long link party!
The rules are very simple…
~Link up as many times as you wish ~Visit others ~Add a link back to this link party Can't wait to see what you link up!!!!
?id=368239″>