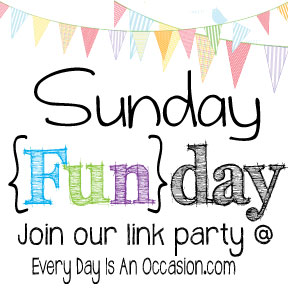 Are you ready for Halloween? Can you believe it is just around the corner?
Crazy, Crazy! What are some of your favorite Halloween traditions that may be unique to you and your family?
We don't really have anything, except "Booing" our neighbors, which is super fun!
If you missed the post, you can check it out here.
Did you get a chance to check out Missy from Quick Chick
How cute is this mantel garland?
The great thing about it is that you can make different ones for different holidays!
You just change out the fabric! I love all the fun colors and fabrics!
To check out more about Missy's project go here.
We would love for you to join us in our link party+giveaway!
There are some FABULOUS projects.
You can check them out here.
Have a BOO-tiful day!