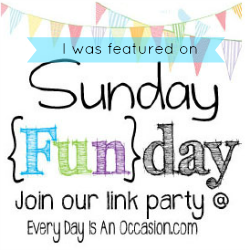 Does it feel like Fall to you yet? Holly from Ribbons & Glue linked up this SUPER cute Pumpkin Plaque that got me in the mood for Fall!!
Pumpkin Plaque Decor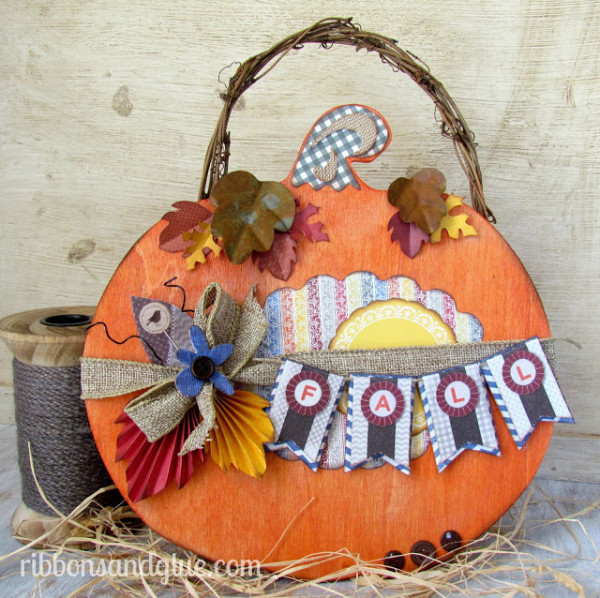 Holly used Little Yellow Bicycle's Feels like Home collection to create this super cute project!!
She also used RIT dye to create that beautiful orange color on the wooden plaque!!
I'm loving the "Fall" banner added to the pumpkin! Such a PERFECT project!
Oh and this isn't the only project on this post she also has a One Sheet Cookie Box
that she posted too! Go check it out! SUPER cute!!
Thanks so much to Holly for linking up her super cute pumpkin project!
Thanks to all of you for linking up!
is the owner and operator of Every Day is an Occasion LLC. She designs for paper manufacturers and teaches craft classes. Her projects can be seen on the Disney Blog, HSN, WSBT tv, and published in craft magazines. She enjoys spending time with her husband, 2 children, and Rhodesian Ridgeback.