Happy Easter everyone!!!!
We hope your day is filled with LOVE!!!
The winner of the First Day of Spring Blog Hop is………
Tammy!!!! Congrats Tammy!!! I have already emailed you!!!!
Now onto our Sunday Funday Features!!!
I decided to have several because it was so hard to choose and because it's Easter!!!
Thank you all so much for linking up your projects!!! They are all amazing!!! Seriously, talented gals you are!!!
Our Sunday Funday #8 will start tomorrow since it is a new month tomorrow!! Thanks soo soo much to everyone again for linking up!!! I thoroughly enjoy looking at all your projects!! They inspire me!!!
First up is Holly from Ribbons & Glue
Look at this beautiful tag by Lisa from A Mermaid's Crafts
These treat bags by Jessica from Chick-n-Scrap are darling!!!
Maria made this super cute Subway Art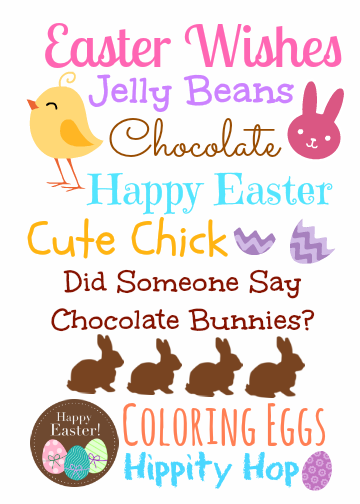 Sherrie made this sweet Easter Treat
I know this next card by May Park from Mayholic in Crafts  isn't an Easter card but I just thoroughly enjoyed it and had to share with you all
Hope you all have a SUPER Easter day !!!