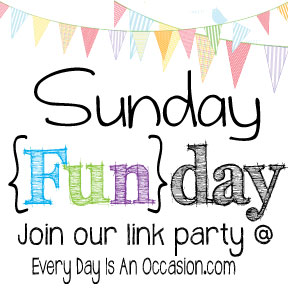 Isn't this time of year so fun? Today's feature is by Arin from A Piece of Life's Pie.
This is her very first advent calendar and bravo, Arin!
Isn't it fabulous? Great job, Arin! You can check out the details to her project here.
Come join the link party fun and you'll enter yourself into our giveaway!
Hope everyone is having a SUPER fun Sunday!