I shared my thought process with you on coming up with the donut bouquet on my last post here and I had so much fun creating the first donut bouquet that I have another one for you. As I was sharing my idea of my first donut bouquet with my friend she suggested I use a pumpkin. I loved the idea and here is what I came up with……
Quick and Easy Donut Bouquet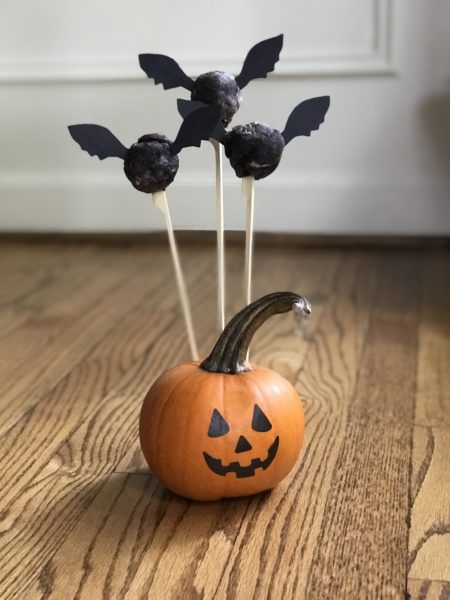 Materials:
Pie Pumpkin
Skewers
Donut holes
Pencil
Scissors
Black card stock
glue dot
tooth pick
vinyl
pumpkin face hole punch – I tried to link to the punches in a store but it looks like they are discontinued, I found some on Ebay though if you're interested
Steps:
Place skewer into pumpkin and donuts on top of skewers.
Using your pencil draw a bat wing shape. Cut out the shape and using that as a pattern trace two for each donut.
Place Glue Dot on back of wings and put half of the tooth pick on top of glue dot
Stick the half you didn't put on glue dot into donut hole.
Take punch and cut out jack o lantern face from vinyl
Place jack o lantern face onto pumpkin
Enjoy!
Have fun!
Take care,
Jill