Today my son handed out valentines at school. I remember the days when I was teaching first grade and the kids would pass out their valentines, so much excitement in the room! So, I can only imagine what the room was like with 3 year olds! I thought this year for a valentine treat, I would incorporate my son's favorite treat, dinosaur fruit snacks.  I thought about a cutesy valentine poem or phrase to go with the dinosaur fruit snacks and here is what I came up with…..
"I 'DINO' about you but I love Valentine's Day!"
"Have a heart filled day!"
-Every Day is an Occasion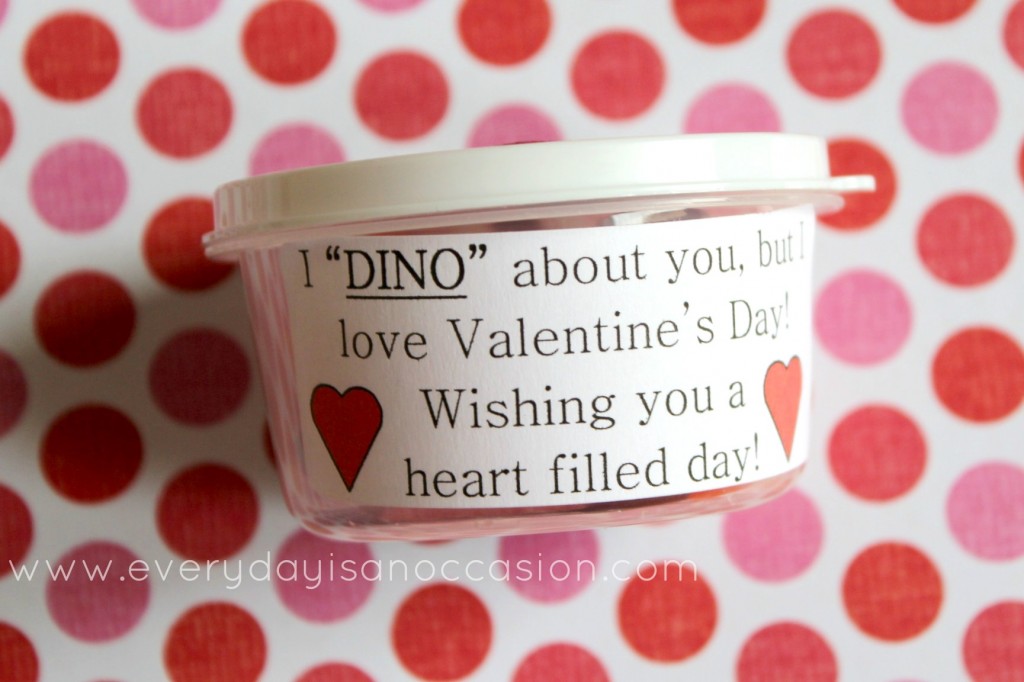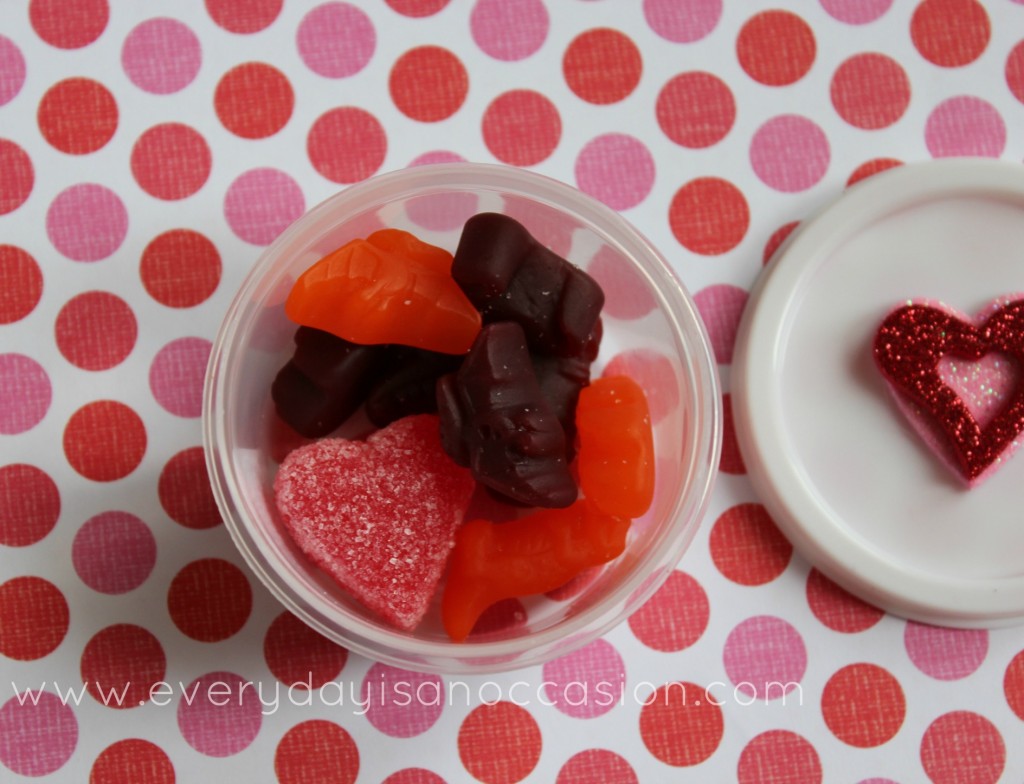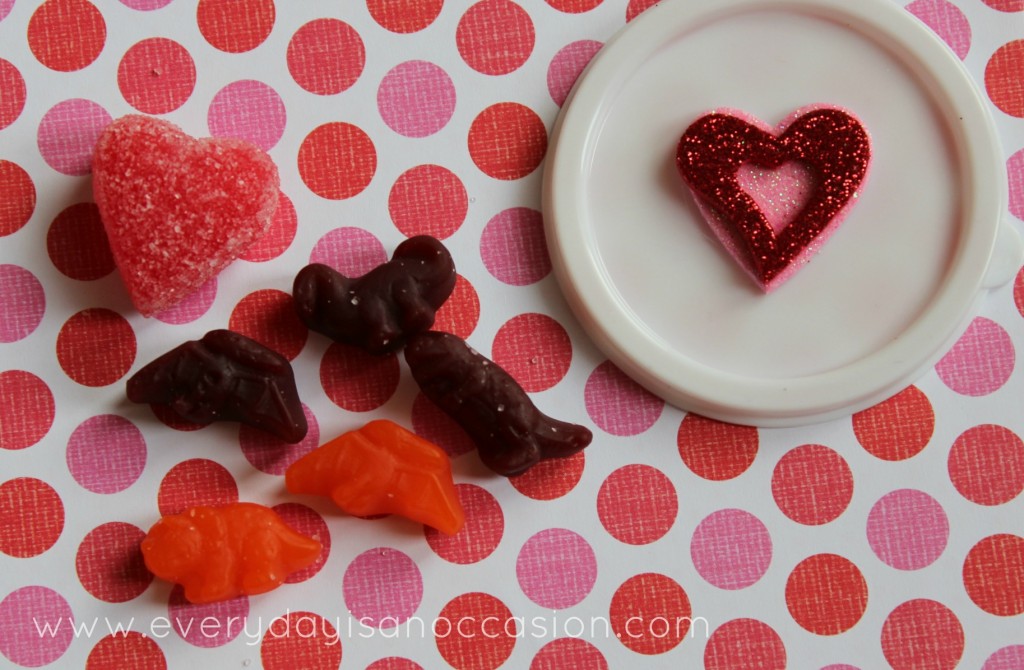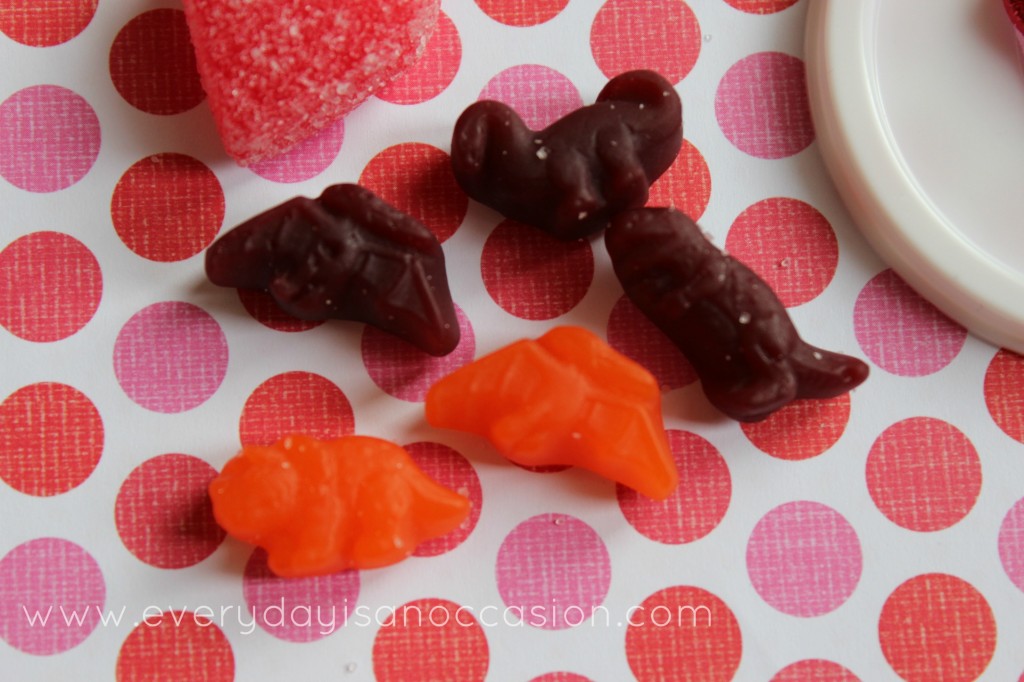 Making the valentines was a group effort as my mom says. I made the sticky labels, my son, daughter, and husband counted out the dinosaurs together. My daughter and I placed the stickers we got from Target $1 section on top. It was a fun family time! I hope the students enjoyed them!
Below….is a fun valentine that my son came home with, and I just had to share with you. If you follow me on Instagram, you may have already seen this, but if not….
How cute is he?
I hope every one has a super sweet Valentine's Day!
Thanks for stopping by!