Happy 4th of July!!! I hope you are able to spend time with loved ones today! The 4th of July always reminds me of family, fun, delicious food, and fireworks! I hope you are having an extra special day! Today I have two projects for you!! Remember I have been telling you that I was going to be posting on Little Yellow Bicycle's Blog. Well, I did and in case you didn't get a chance to hop on over to see them here is the post…..was outside with my kids one day and I put on the sprinklers. Next thing I know, my daughter is running through them…no chance to change clothes…ha! I was so happy I was able to capture this moment……
Summer Vintage Layout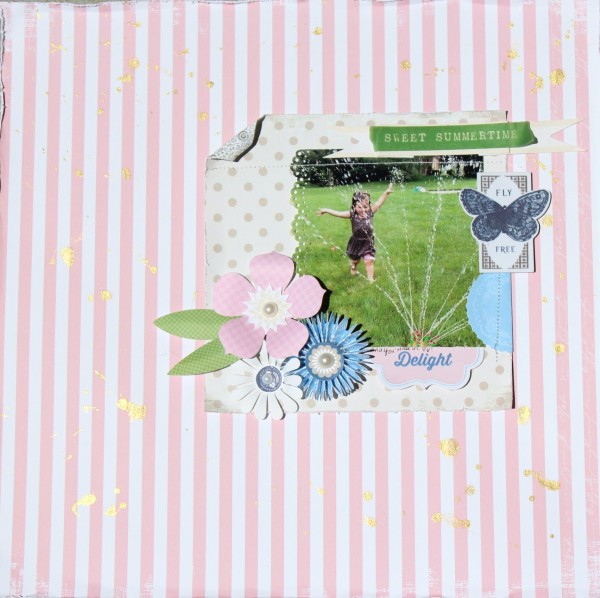 …..and I was equally as happy when my vintage summer design team box arrived at my doorstep! I knew I wanted to marry this photo with the Vintage Summer Collection.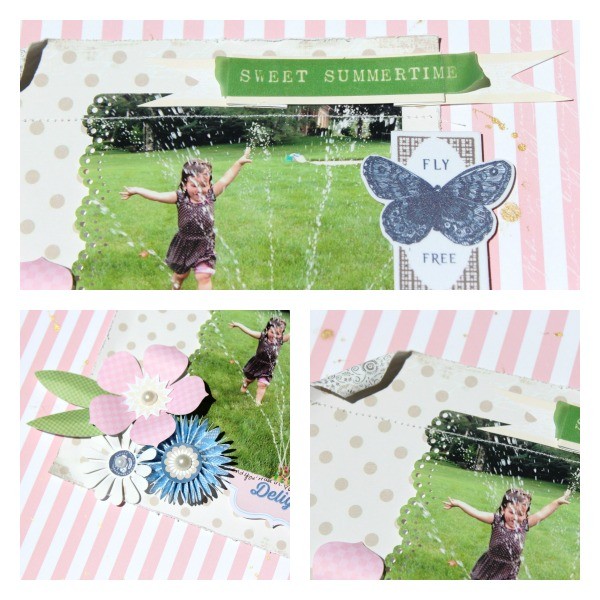 I couldn't believe there was a sticker that said "Fly Free" with a butterfly…completely perfect sentiment for this layout.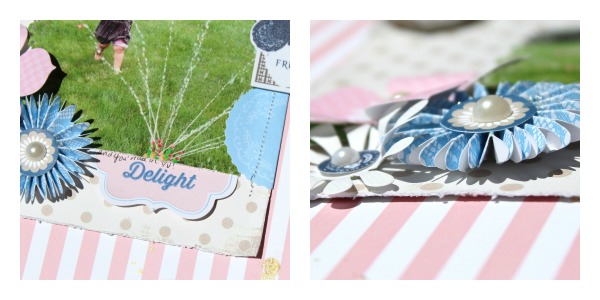 Little Yellow Bicycle Products I used in this Layout
Vintage Summer: VS 108- Pink Stripe paper, VS-134 Journaling Cards, VS-305 Paper Crafting Kit, VS-304 6×6 Paper pack Taupe Dot, VS-160 Vellum Tape, VS-220 Fabric Favorites
4th of July Decoration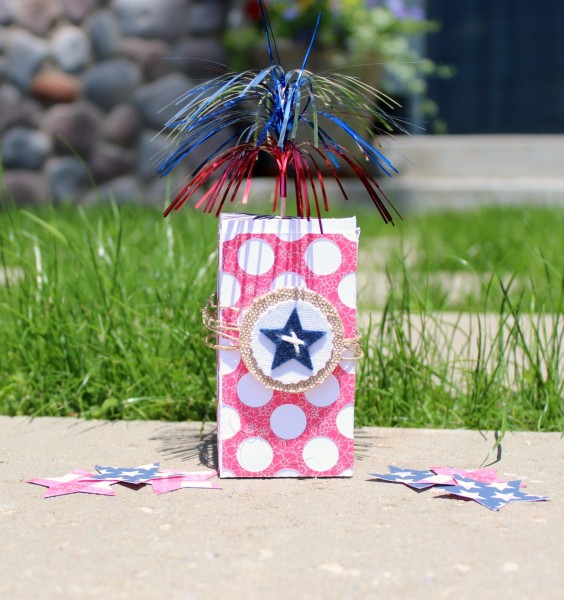 Since the 4th of July is right around the corner I couldn't have a post without something red, white, and blue!! So, I made a firecracker table decoration as well.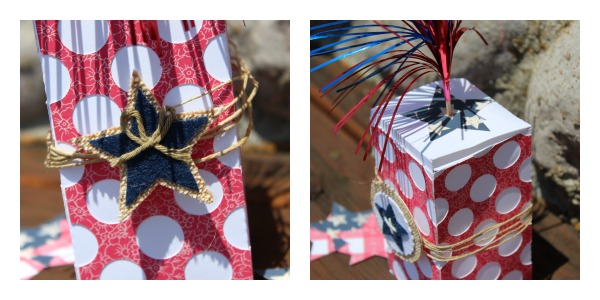 The Summer Vintage Collection has a Navy Star paper and a Red Tiny Floral paper. The Natural Collection has the Beautiful Layered Burlap Stars!! What fun for for the 4th!!!
Vintage Summer Products used in this project:
VS-101 Red Tiny Floral Paper
VS-109 Navy Stars
Natural Products used in this project:
NA-BS40 Layered Burlap Sticker Stars