If you read my blog than you know my love for Martha Stewart. What you might not know is that my love for her goes as far back as high school;)! Especially in college, I really got into her magazines and I even applied to work there after college (I know, how cool would that have been, but..no such luck, sad face for me! ha!) I remember an issue from back in the day where she made "coal"…no not real coal… candy coal. I looked through the magazine in the workbook section but they apparently had forgotten to add the recipe. I never made "coal" that year or years after until…. fast forward to last weekend.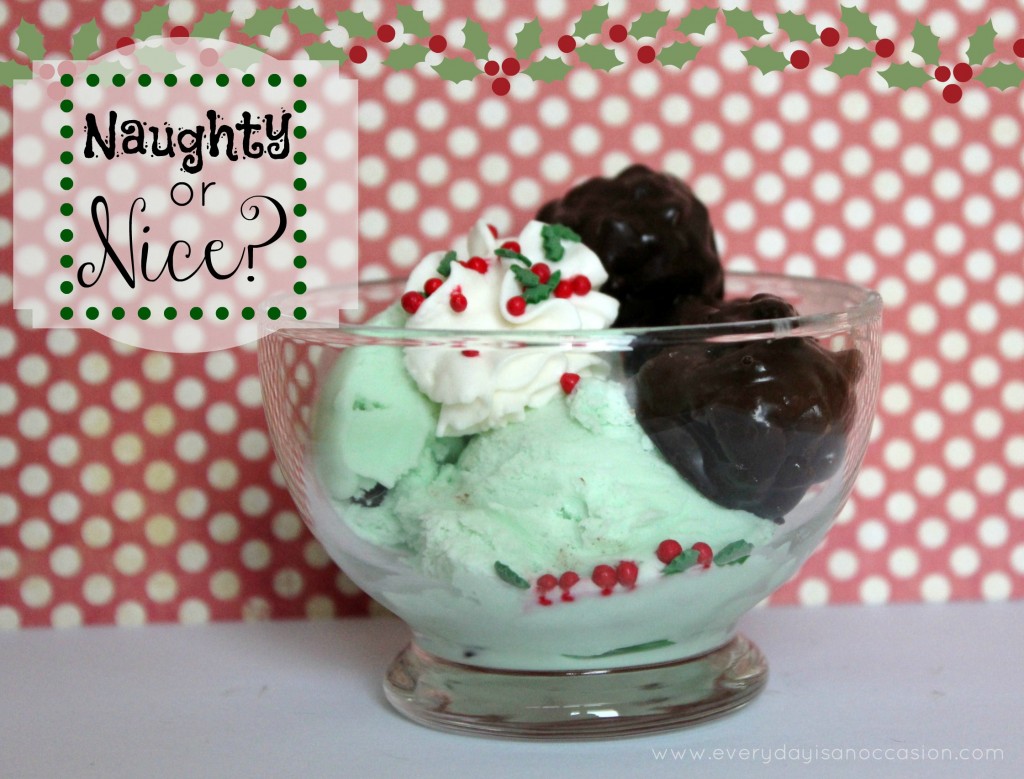 …this is not her recipe…just one that I made up… but she totally inspired it…what do you think?
Could it pass as a Naughty or Nice treat? Coal with ice cream?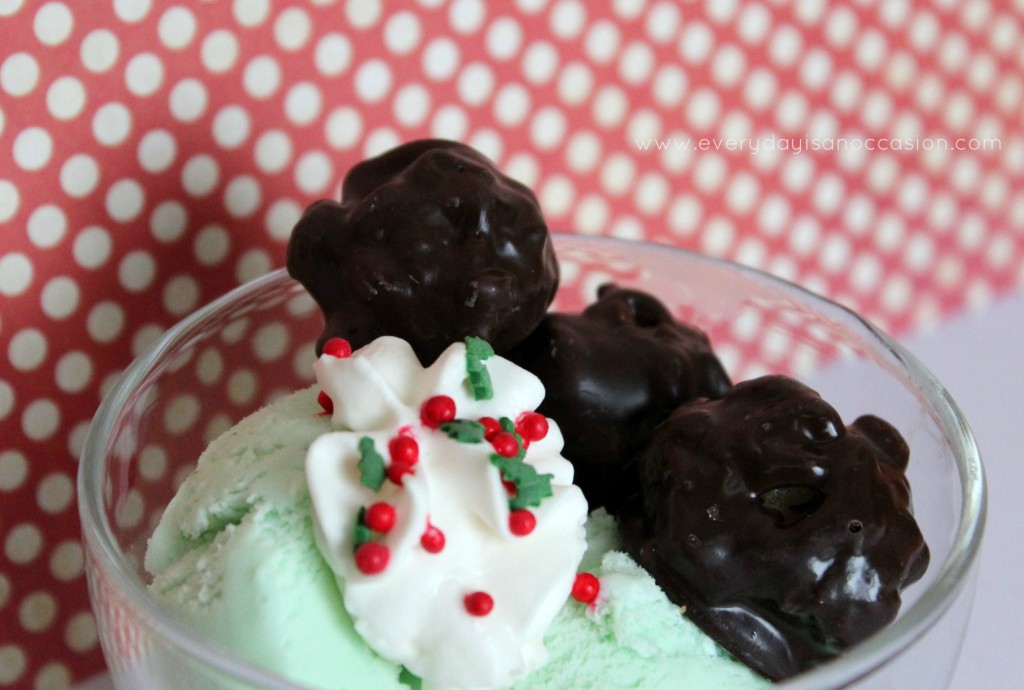 Could I serve this to my family and tell them it was real coal? Would it pass? ha!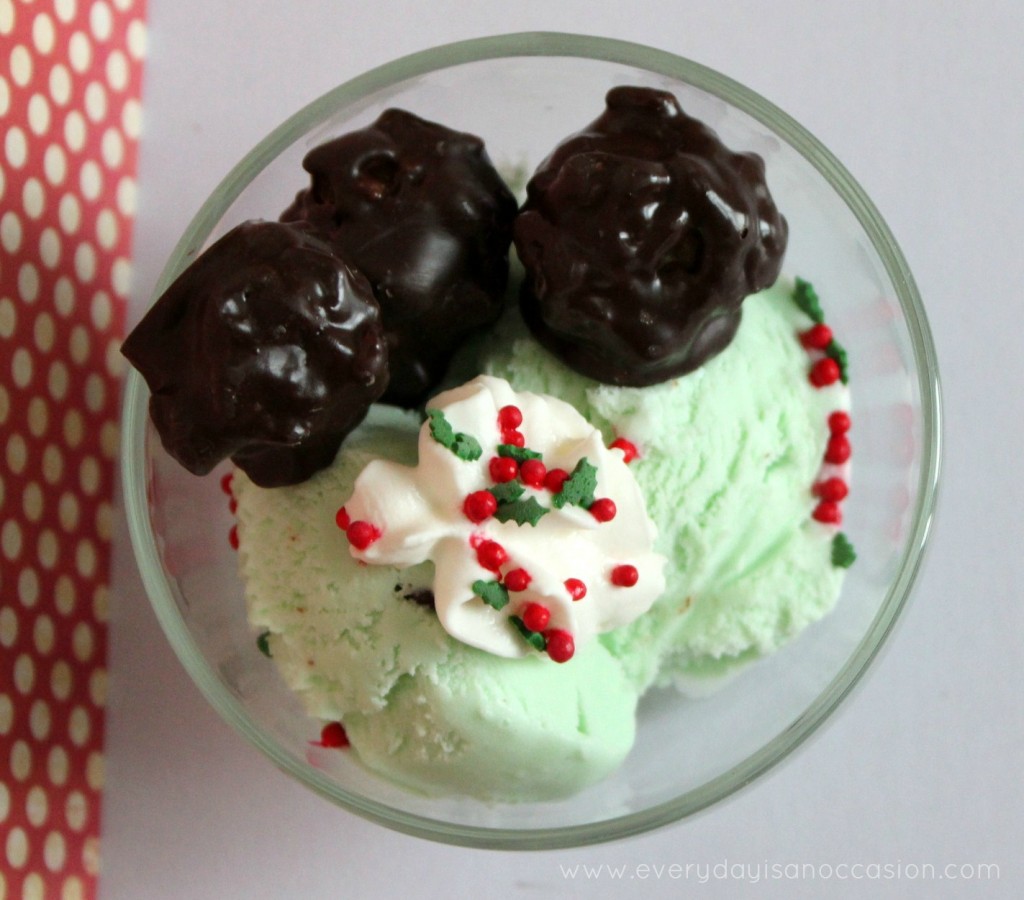 How this whole thing started was because my husband's great aunt is super sweet and is always giving us festive treats. She gave us a rice krispie house kit and my son has been dying to make this "cereal house" as he calls it.  Last weekend we went ahead and made it. There was some rice krispie mix left over and I just couldn't let it go to waste;)….so I rolled up little rice krispie balls and hardened them in the refrigerator for a little and then I dipped them into melted chocolate. They are delicious! A MUST this holiday season!
Have you made any holiday treats lately?
Have a SUPER fun day!
Link Love: Decorate to Celebrate 
is the owner and operator of Every Day is an Occasion LLC. She designs for paper manufacturers and teaches craft classes. Her projects can be seen on the Disney Blog, HSN, WSBT tv, and published in craft magazines. She enjoys spending time with her husband, 2 children, and Rhodesian Ridgeback.