Just wanted to pop in really quickly and share this leprechaun trap with you all! My husband thought it was really fun and said, "oh go put that on your blog… I said, "You really think people will want to see this? It's just a milk jug cut out with shamrocks sprinkled on it." He said, "Yes, absolutely!" So here I am, sharing with you our
Leprechaun Trap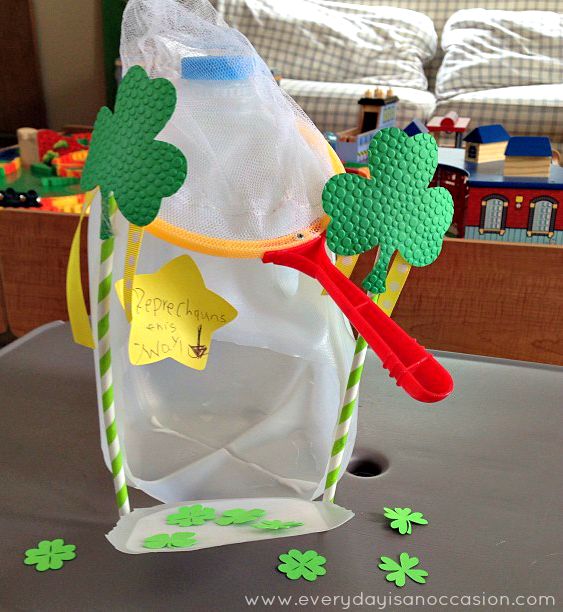 Yep, it is exactly what it looks like- a milk jug with the leprechaun wands I posted about earlier. A "Leprechaun's This Way" post it note, and shamrocks sprinkled around. My son and I made this while my daughter was taking a nap.
Just in case you're interested we read these books before we made the trap…The first book is great because they make a trap in the story!!!!
Lucky O'Leprechaun by Jana Dillon
That's What Leprechauns Do by Eve Bunting
St. Patrick's Day by Gail Gibbons
We also made Whoopie pies to put inside the trap to entice the little guy…we will see if we catch one!!!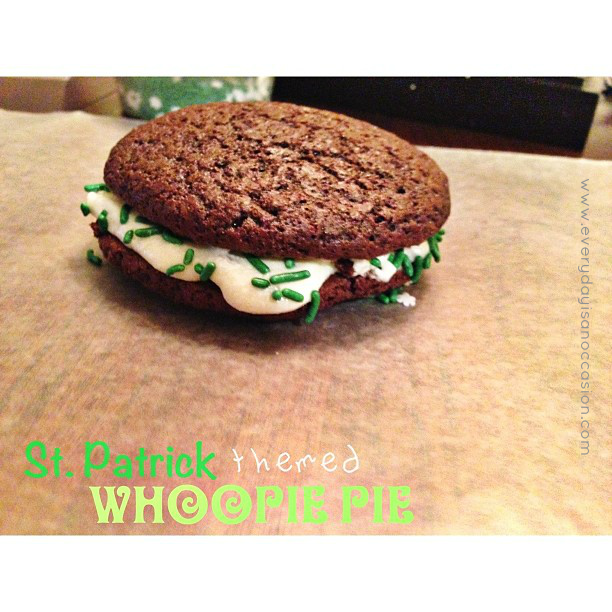 To make these whoopie pies we used a mix my husband's aunt gave us. (like a cake mix kit in a box)
Then we just put green sprinkles around the frosting and put the top on.
If you're interested in making some I found a GREAT whoopie pie recipe and tutorial by Bakerella.
Have you ever made a leprechaun trap before?
Thanks for stopping by!!
Have a super fun day!!!
Linking up with: Decorate to Celebrate