Have you started to decorate for Valentine's Day? I was sort of happily tossed into it because, my blog bestie, Holly from Ribbons & Glue, sent me this super cute wreath for Craft for a Cause….since it's not until Saturday I needed a spot for it to go so it wouldn't get mangled. I couldn't resist putting it on my mantel! I really love the look of it and I think I'm going to make one too! Seriously, she's the best!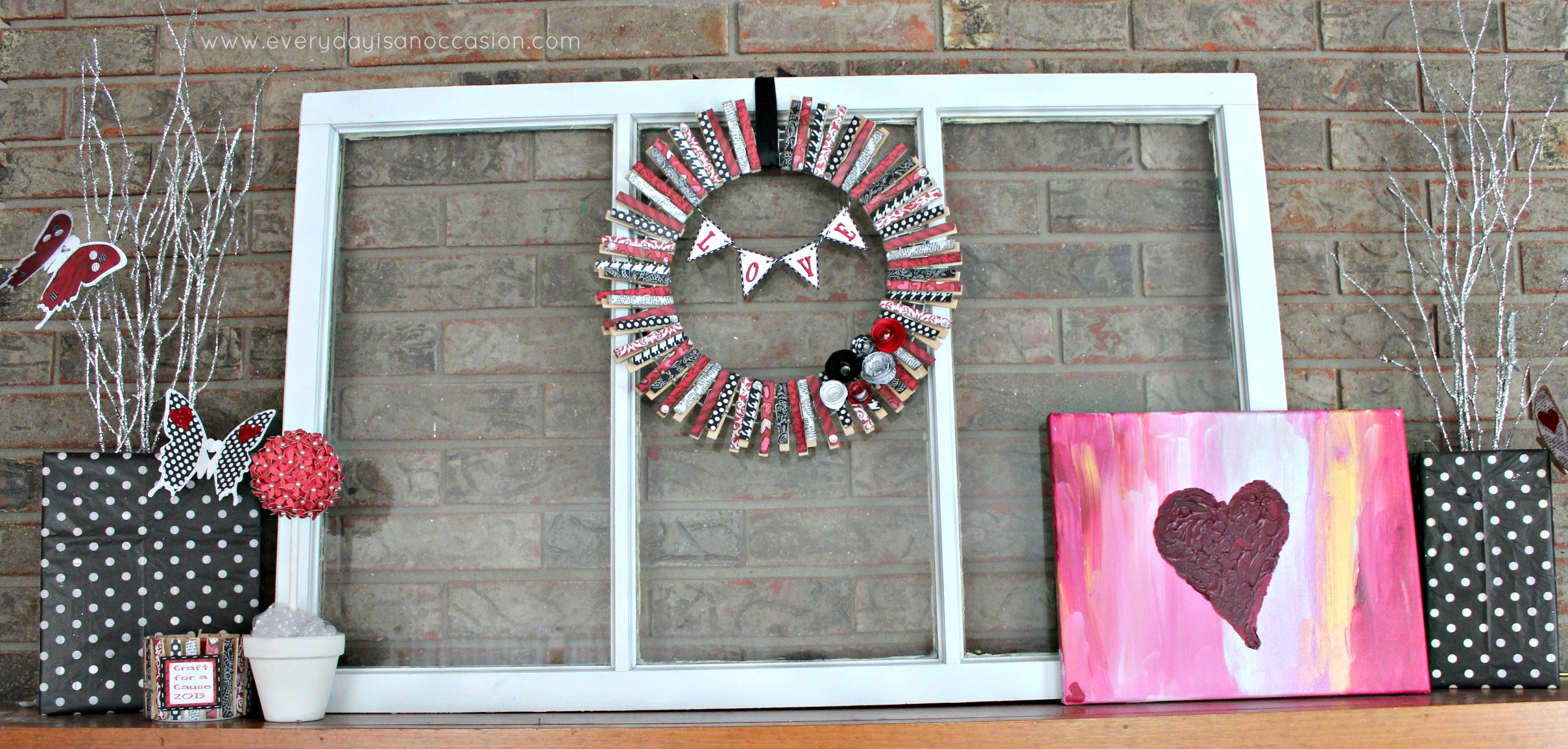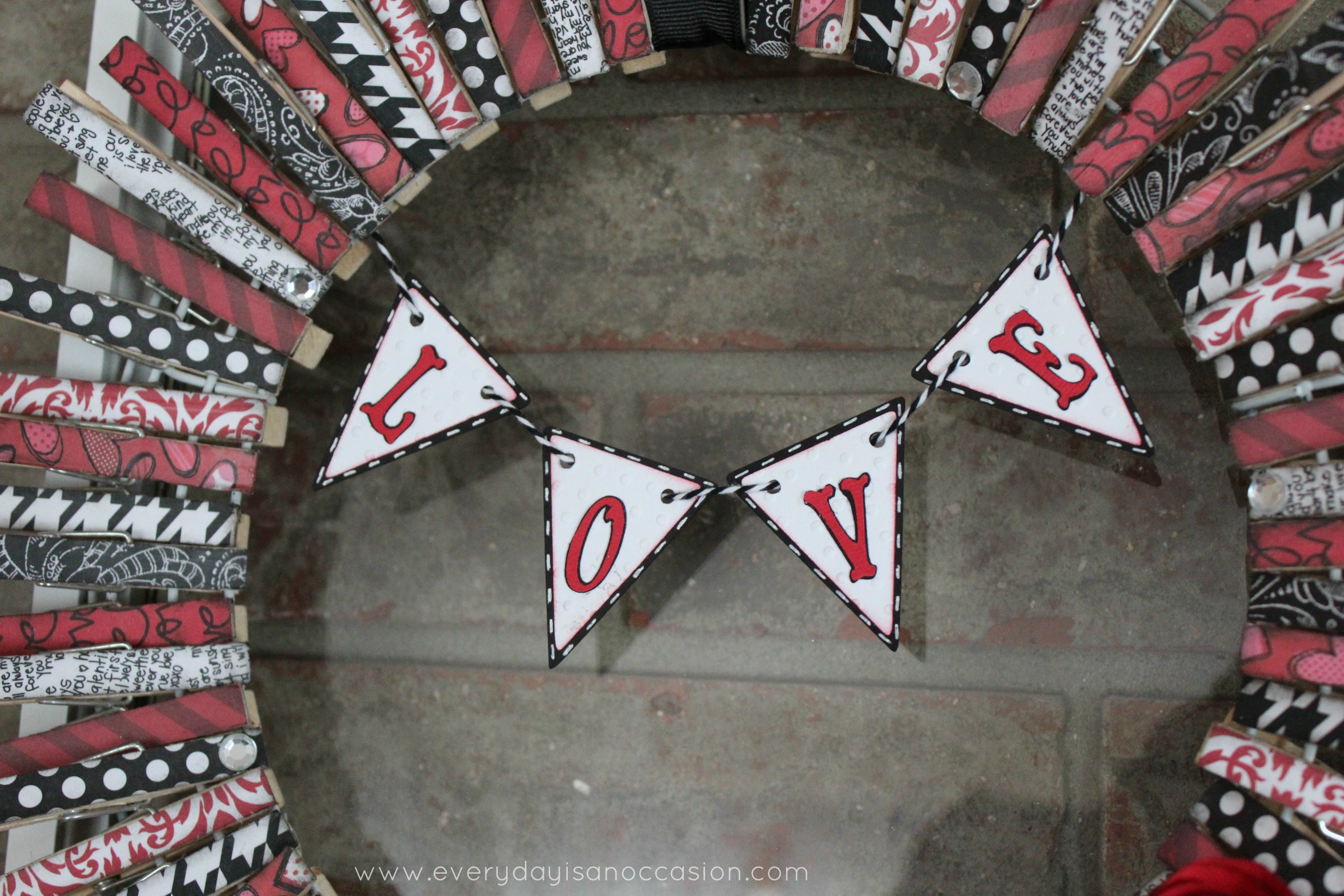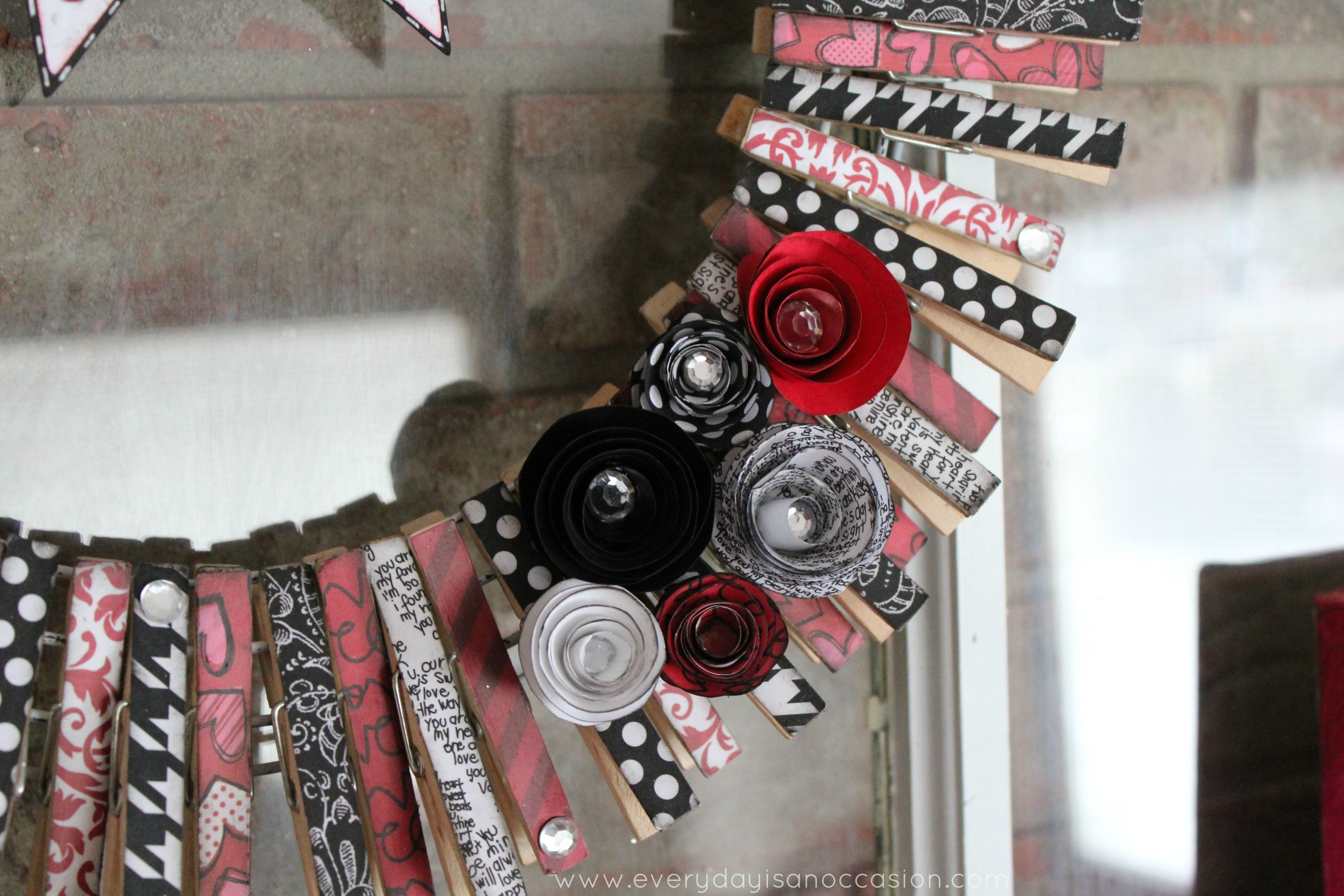 In the package, she also sent this cute candle holder and the butterflies! So, of course I had to try out the butterflies too! The topiary I made last year and you can check out the details on that here.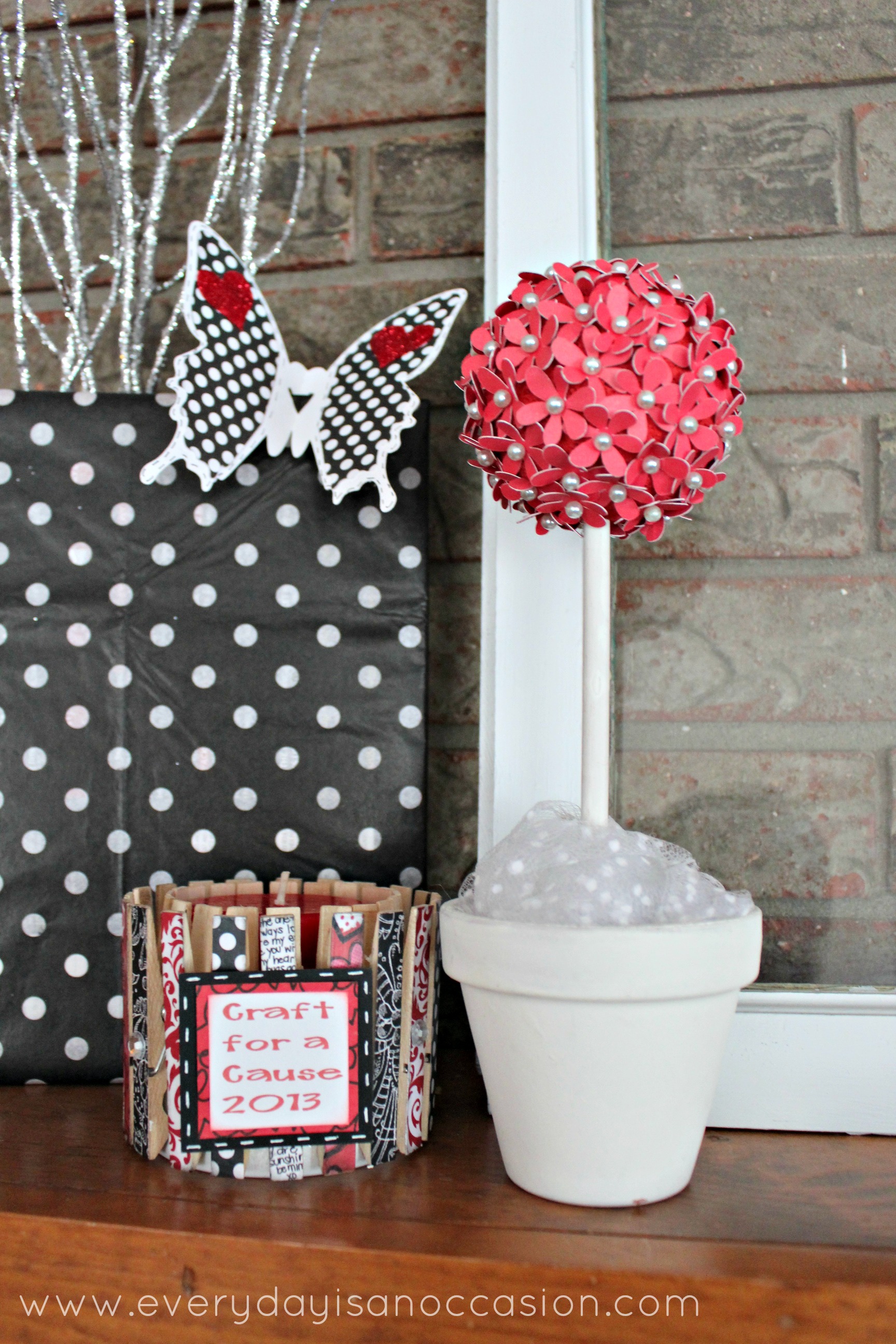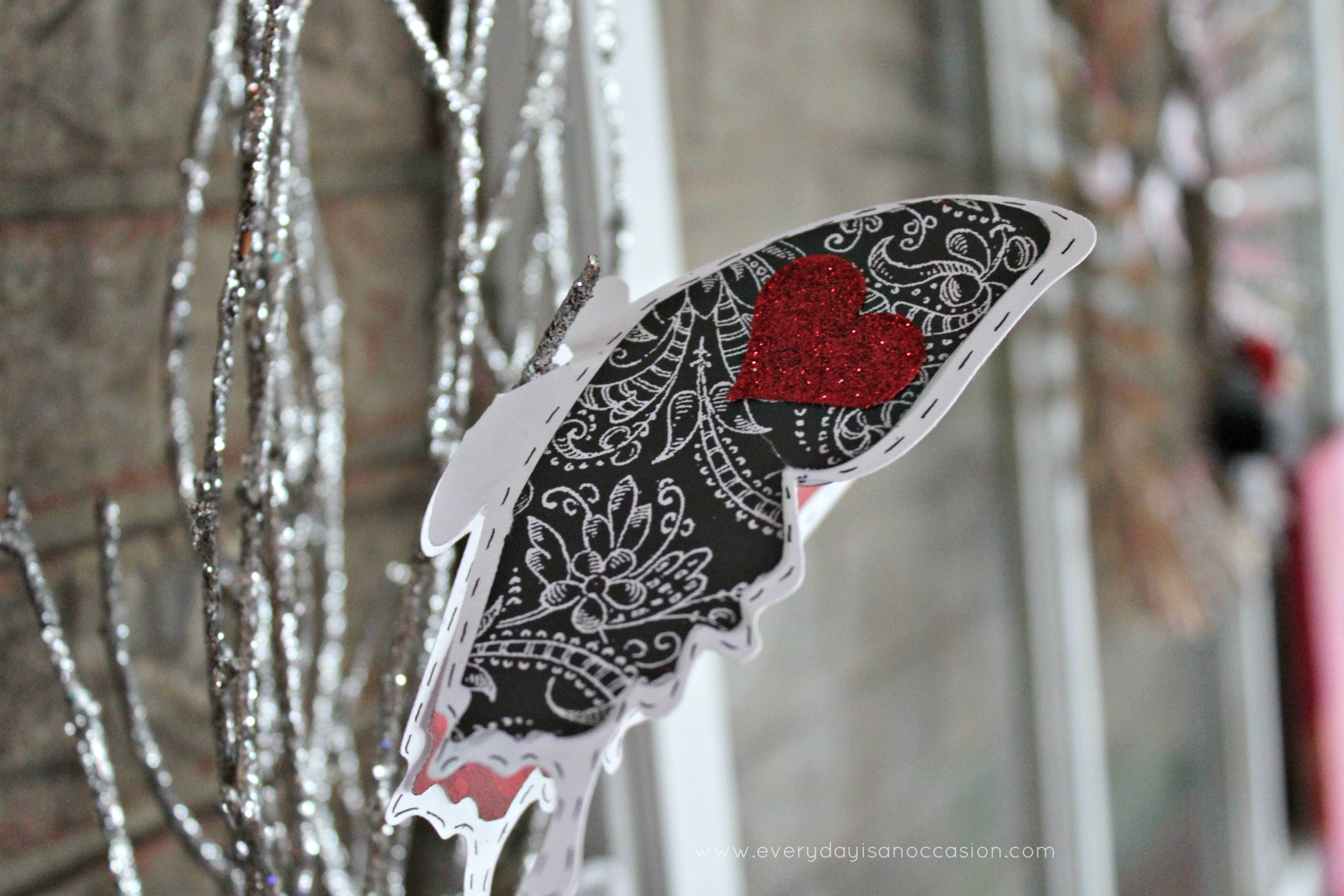 Here is a painting that I made like 10 years ago…I know, I'm no Monet, but I just like the colors of it…I had to bring it front and center for my Valentine Mantel.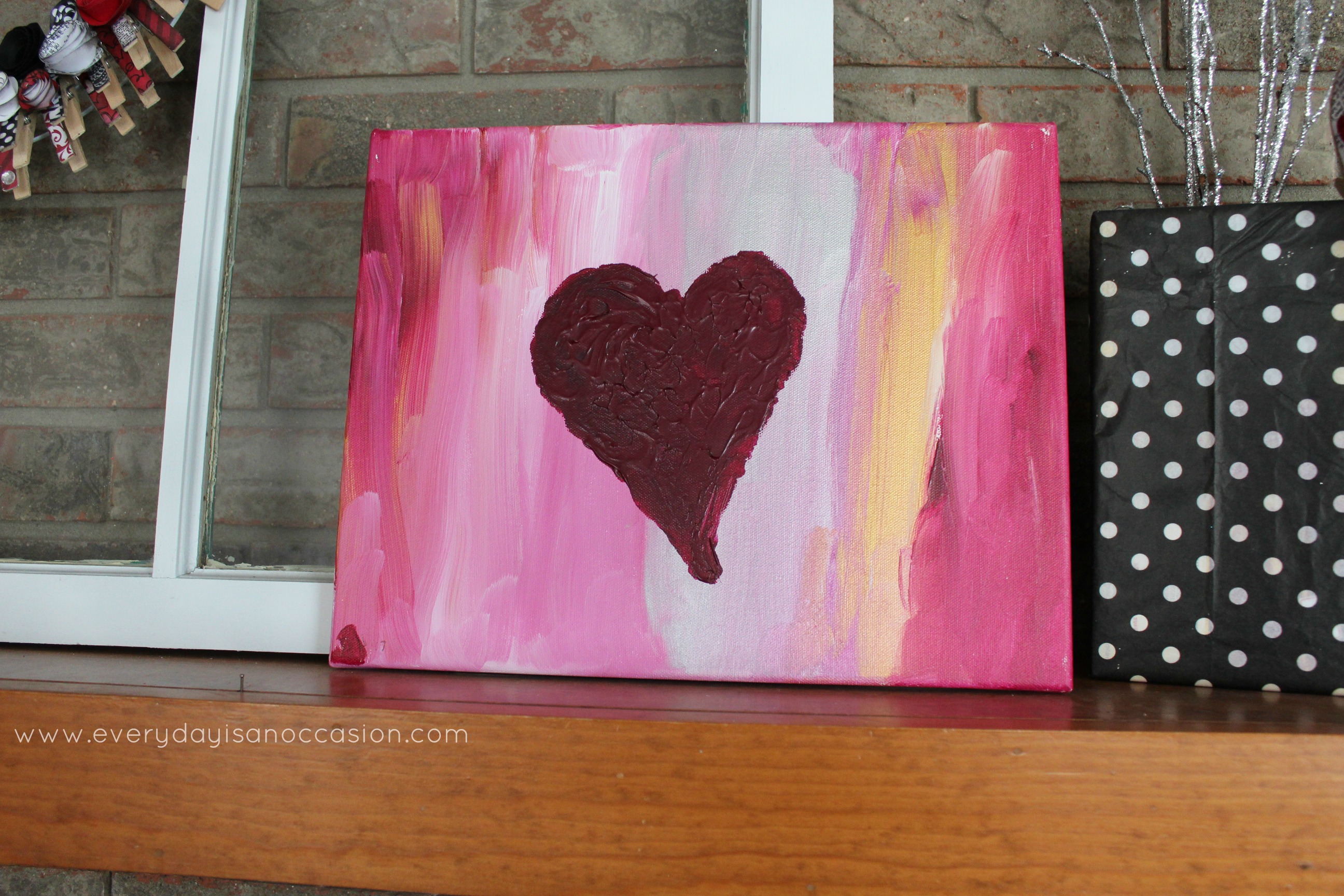 So there you have it, my temporary Valentine Mantel, until I have to dismantle it on Saturday for Craft for a Cause. Oh and if you are into the glitter sticks display I did a tutorial here.
Have a super fun day!