This year I decided to participate in the handmade gift exchange over at Craftaholics Anonymous. Have you ever participated in an online gift exchange before? I have not! So, this was my first exchange. I must say, Linda has it quite organized!  Basically you get paired up with a partner through Elfster. You have your own profile and everything! You can ask questions to your partner and you can check your partner's wish list. So, that is exactly what I did.  I checked my partner's wish list out. She also answered some questions for me. I found out that she is a red fanatic and a horse fanatic. On her wish list she had a pin cushion. So, that is what I went for. I found a mason jar tutorial here and went for it.  Of course, I had to make a card because you all know I'm a card making fan;)! So here is what I sent off to my super nice partner…..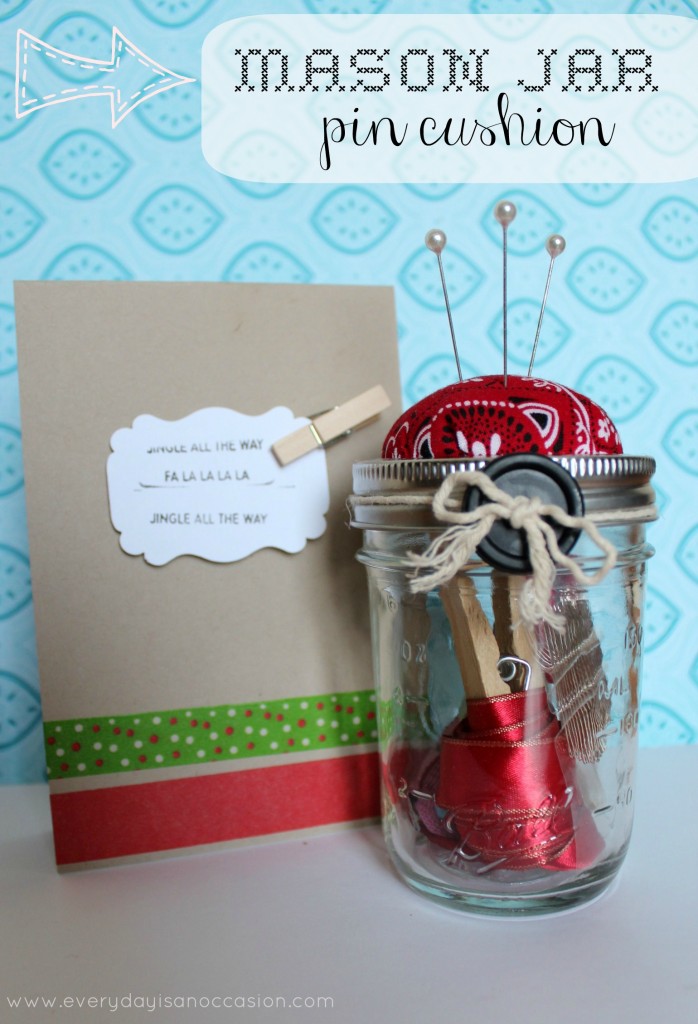 For the card I used Stampin Up Cardstock (sorry don't know the name, I won a Stampin Up basket at an auction and it was inside, LOVE IT THOUGH) I took my paper punch and cut out this shape and stamped on it with my new rotary stamp I got from JCrew randomly enough! Yes, you read that correctly…JCrew…hahaha! My husband bought jeans and I bought a stamper!  Then I used washi tape…red from Target and polka dot from Archivers.  That's pretty much it. I enjoy simple looking cards! I hope my partner does too!;)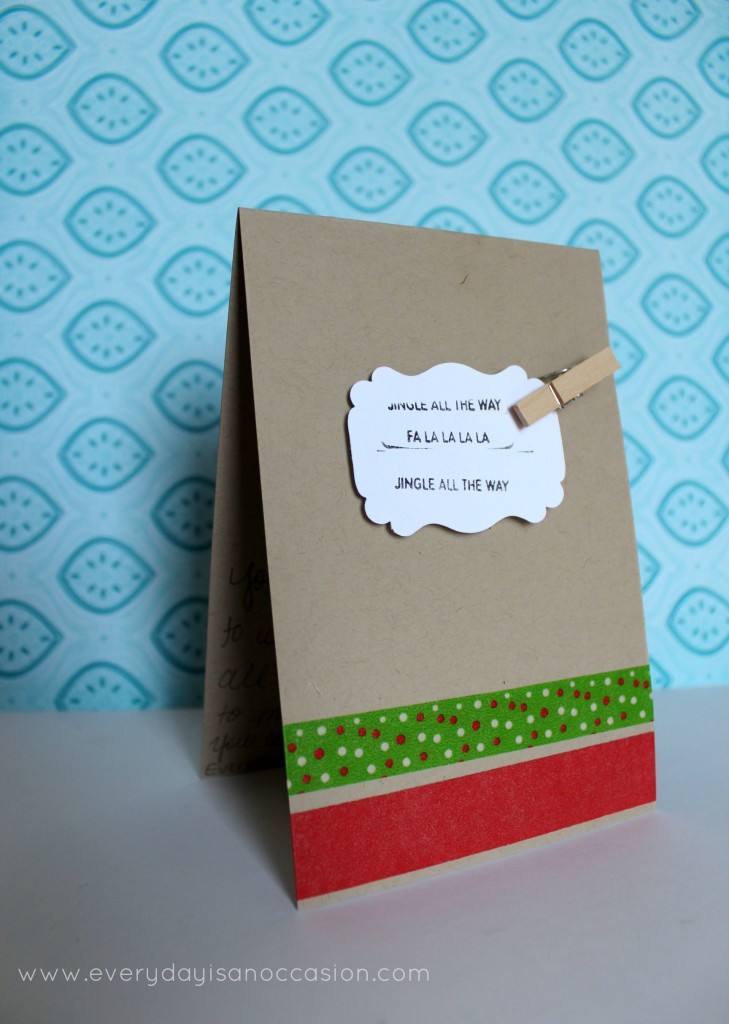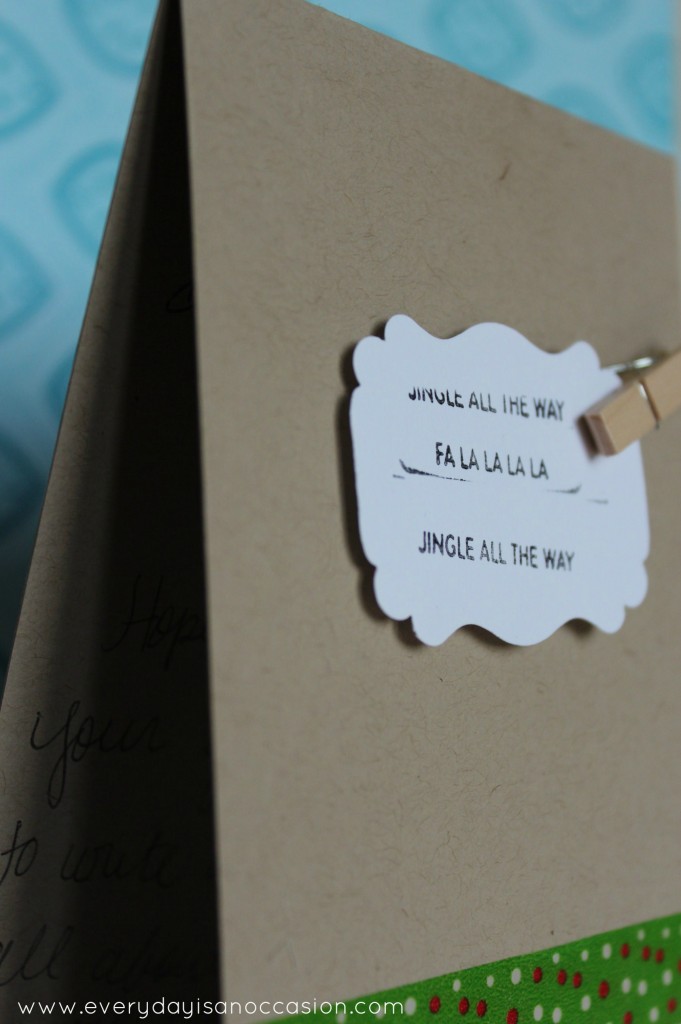 For the mason jar, I wanted to use horse looking fabric so I chose this bandanna looking fabric because whenever I see it, it reminds me of a horse, plus it was red, which my partner loves!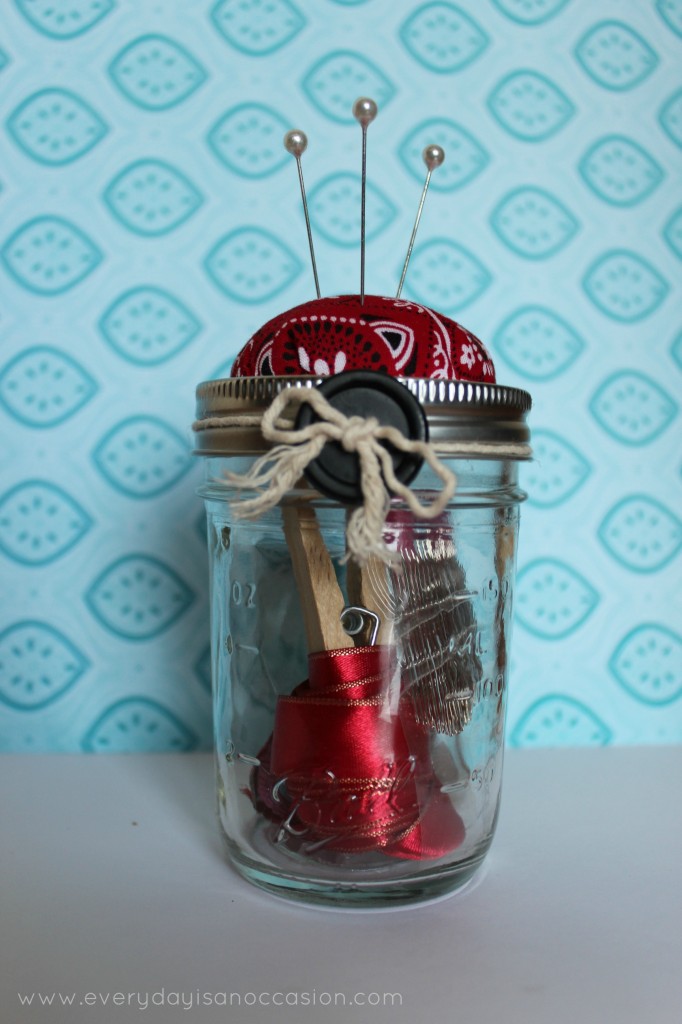 On the inside I added ribbon, needles, buttons, all sorts of things!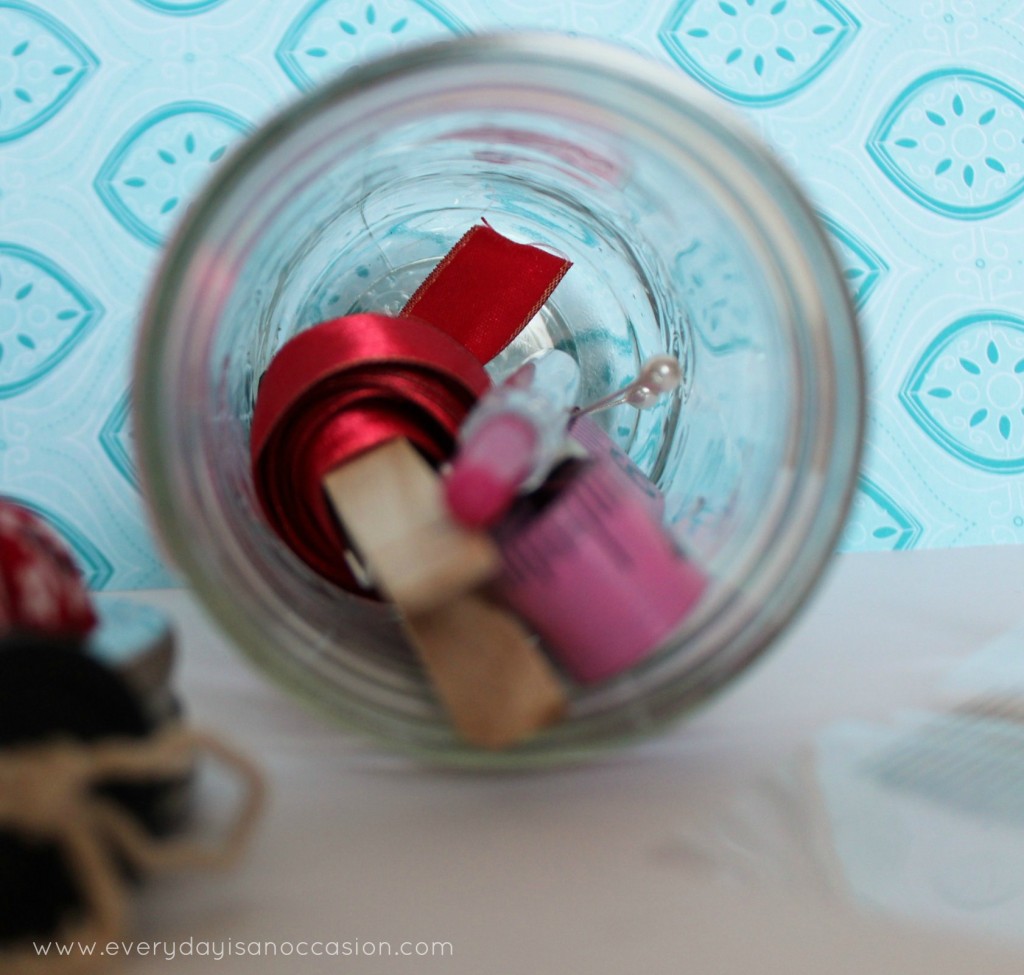 So there you have it! My first online gift exchange! Thanks Linda for the great experience!
Have a Super fun day!

Link Love: One Artsy Mama, Paper Issues, Sundae Scoop