Hello Friends! Today I wanted to share some cute little gumdrop heart lollipops. We made these for my Nana's Valentine party. If you missed the Interactive Valentine Cards I made for the party you can check those out here. We gave these little Gumdrop Lollipops to our cousins at the party.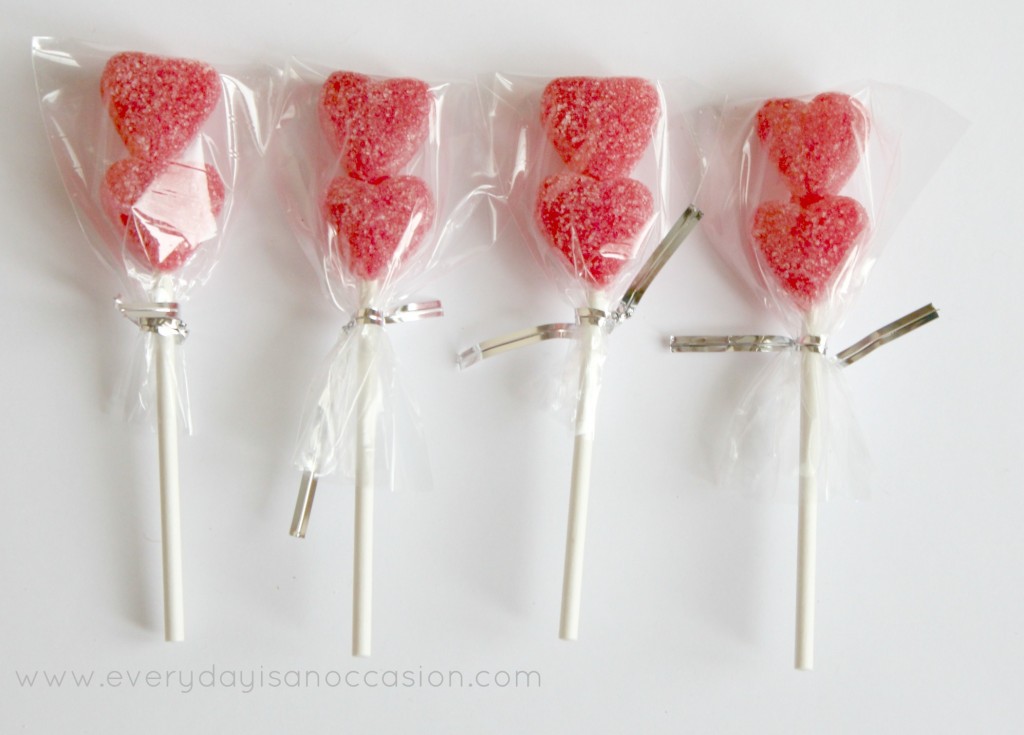 These take like 2 minutes to make. I think they are perfect for a last minute treat to take to any age.
Here is how we make them…
Materials: Gumdrop Hearts, Lollipop sticks, Clear Bags ( we used pretzel bags and cut them), twisty tie that comes with bags.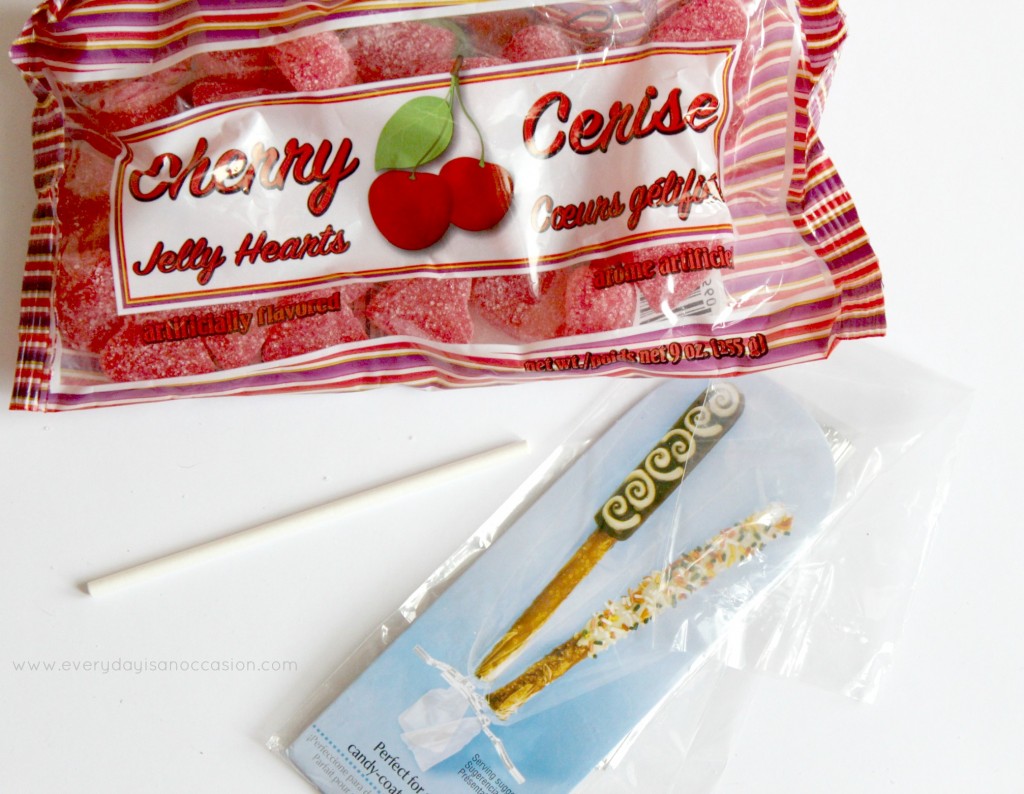 Place two hearts on lollipop stick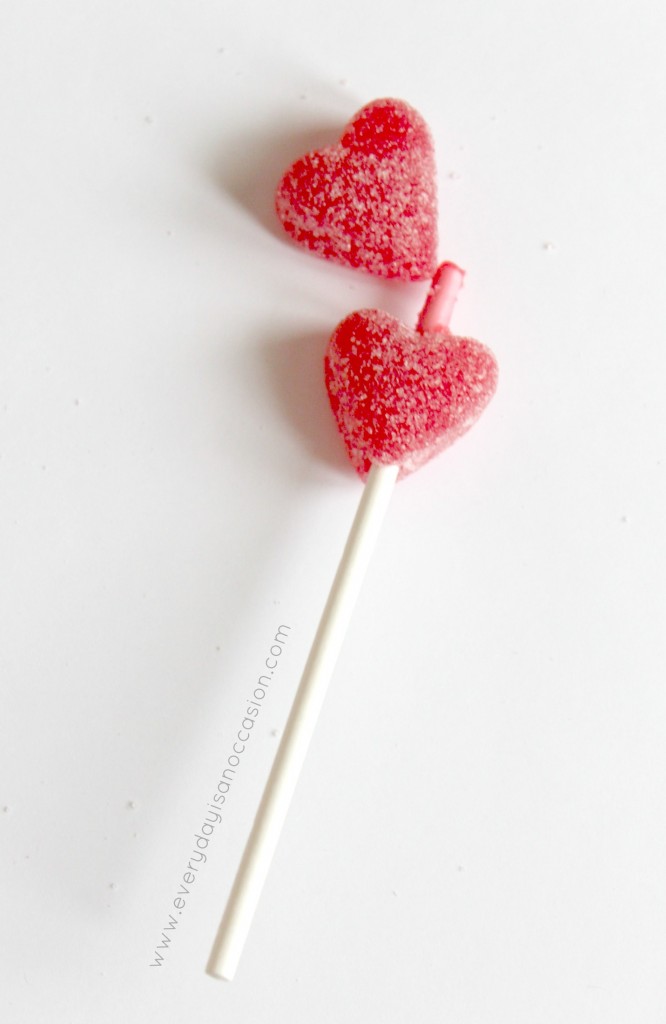 Wrap with plastic bag and twisty tie.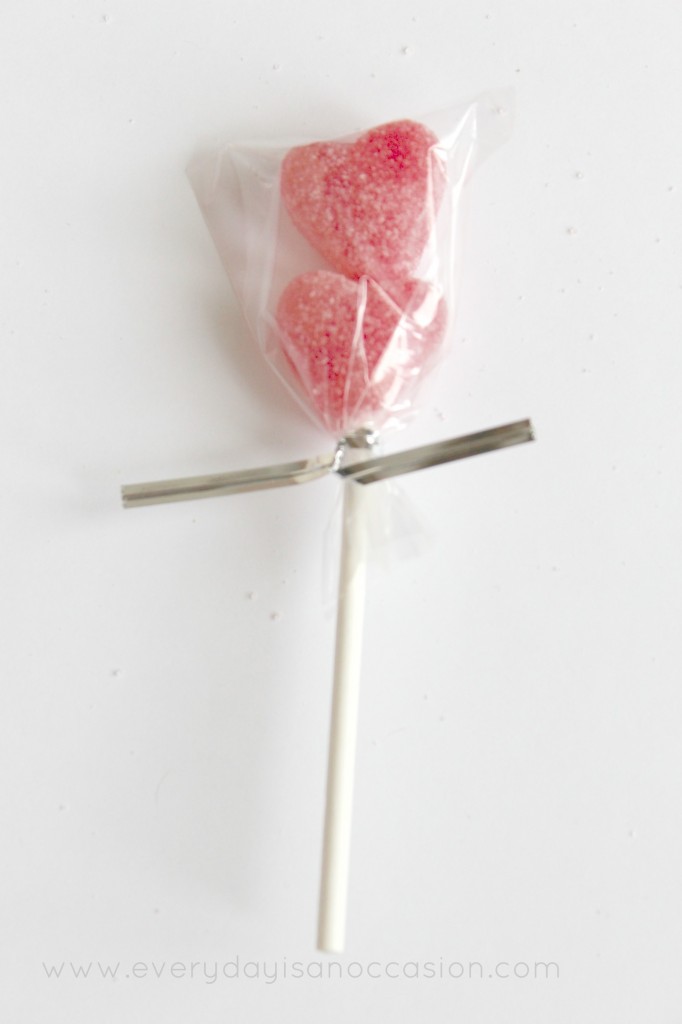 So there you have it! These are fun for Valentine's Day but you can do them for any day really. OR..a birthday party…cupcake toppers, a favor, the ideas can go on… and on…
Have you made any fun treats lately? Any that are super easy to make last minute?
Thanks for stopping by today!
Have a SUPER fun day!
link love: Decorate to Celebrate