Did you get a chance to ponder my Christmas mantle? I must say that I'm kind of excited about it. It was one of those things that just totally came together. No plans…it just happened. If you would like a more descriptive version of it you can check it out here.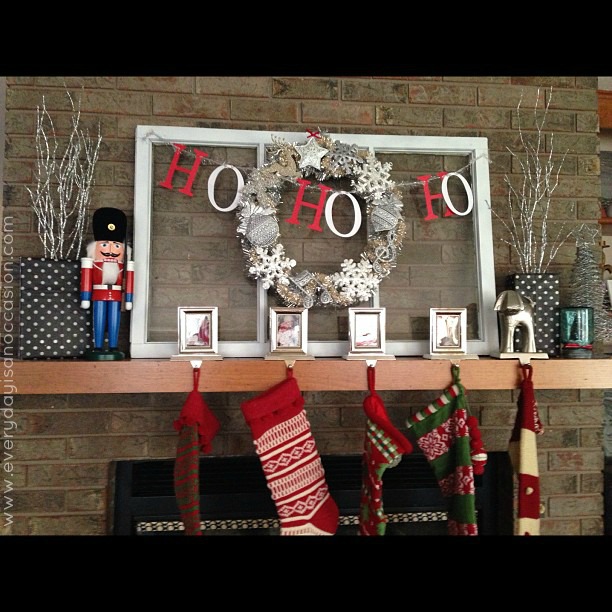 Today I thought I'd share a tutorial with you on how to make those glitter sticks display that are on each side of the window.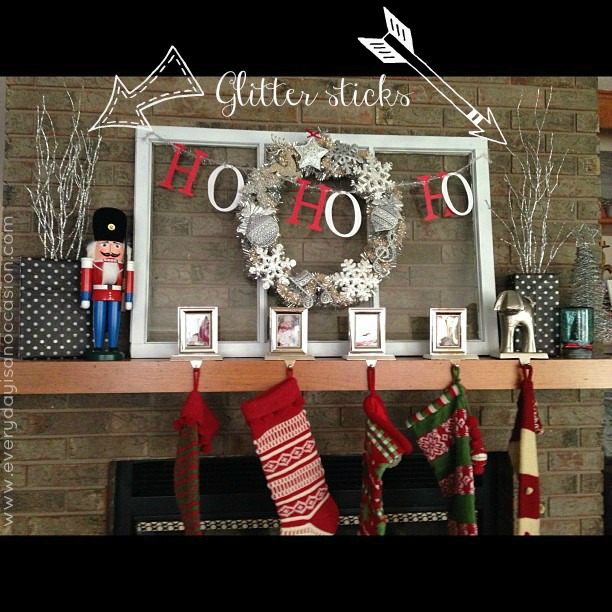 They are fairly cheap to make and I think they are so fun!
So, to make the glitter sticks display you will need……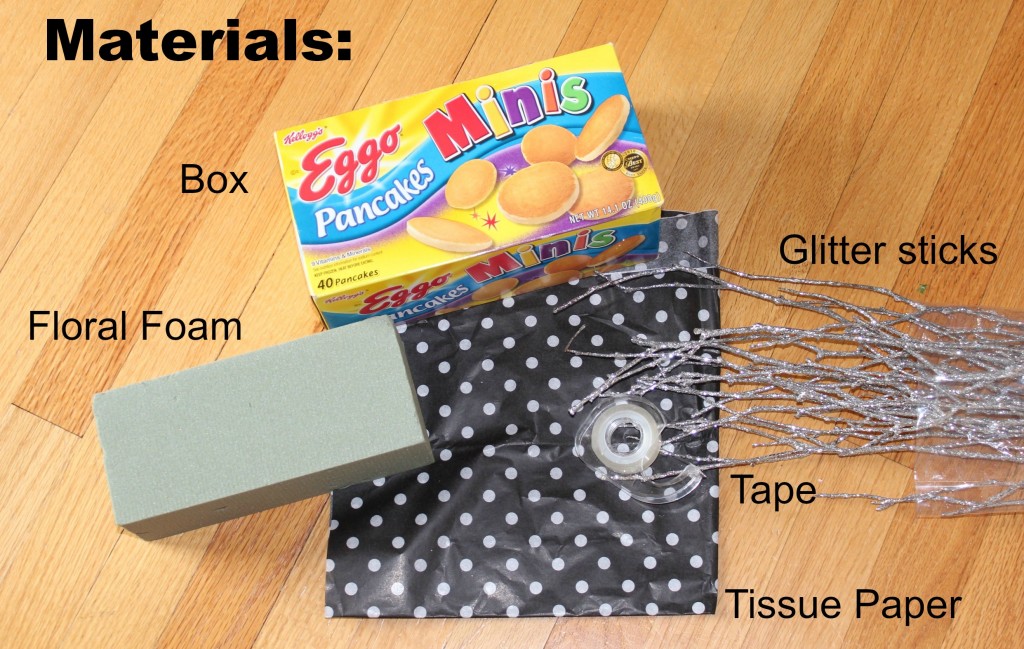 I purchased my actual Glitter sticks from The Christmas Tree Shops, I know Hobby Lobby has some exactly like this, but just in case you're feeling extra crafty I found a tutorial online of how to make them, which you can check out here.
Once you have your material let's get started!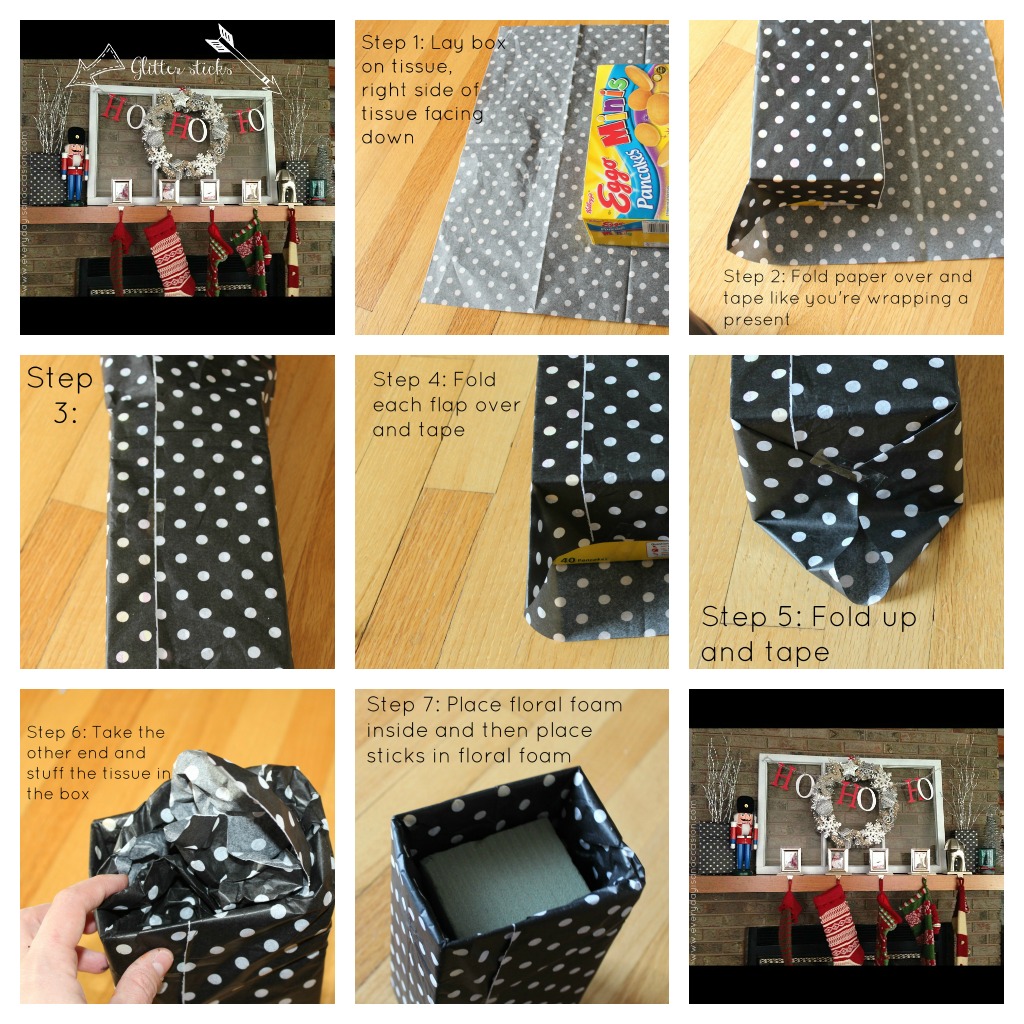 Essentially, it's just wrapping a present, and keeping one sidelong. Then you stuff the long tissue in the box, and place floral foam inside. Lastly you place your glitter sticks in and you're done! You have your very own Glitter sticks display;)
Thanks for stopping by today!
Have a SUPER fun day!
Link love: Sundae Scoop, Lil Luna