Let me just start out by saying, I  ADORE Flourish Boutique. You can adore a ladie's boutique right? Yes, yes you can, and I surely do love Flourish. You can check out some more background info here. This summer I taught a jewelry craft class at Flourish and it was a blast, so when the owner Vanessa contacted me to do another craft class, I jumped at the chance. We decided that since it was Fall, we should decorate a pumpkin. Several years ago, when my husband and I were newly married and didn't have any Halloween decorations, my mom made me the cutest glittered fake pumpkin. I put it out every year. So, that is where I got the inspiration to create this pumpkin…
Glittered Polka Dot Pumpkin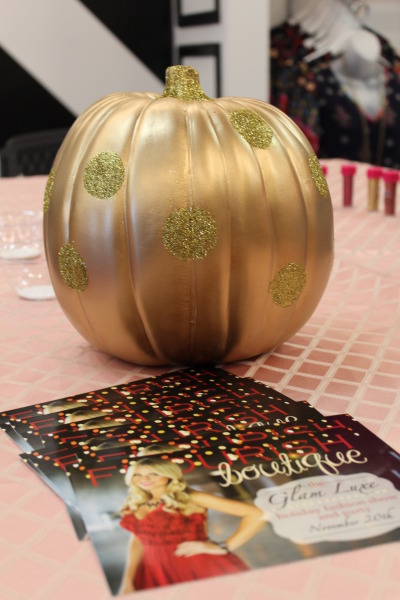 This was a super fun Halloween Craft because not only can you use it for Halloween, but also for Thanksgiving and Tailgates for all the Notre Dame and Purdue fans out there!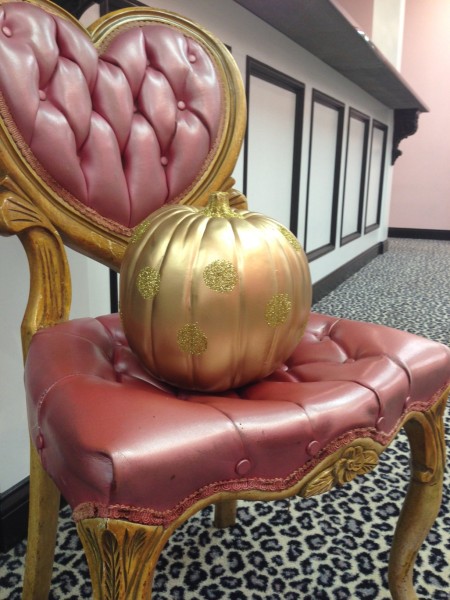 Another fun aspect about this Halloween Craft is that it is a Halloween Craft for kids, adults, and Seniors. This craft is great for people of all ages!!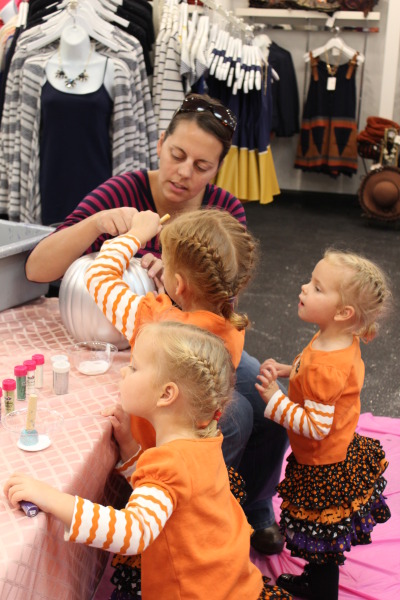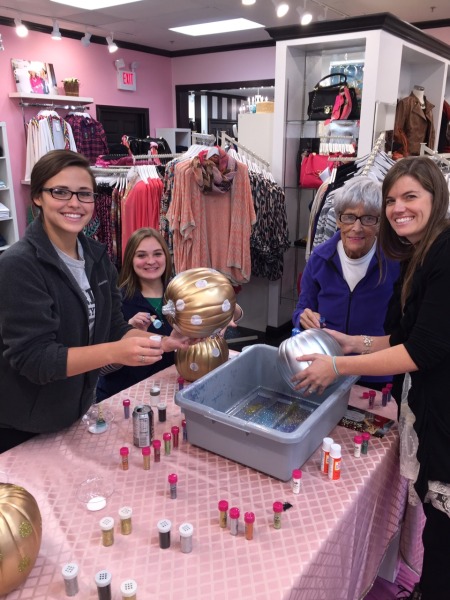 Alright, ready to get crafty and learn how we made these pumpkins at Flourish?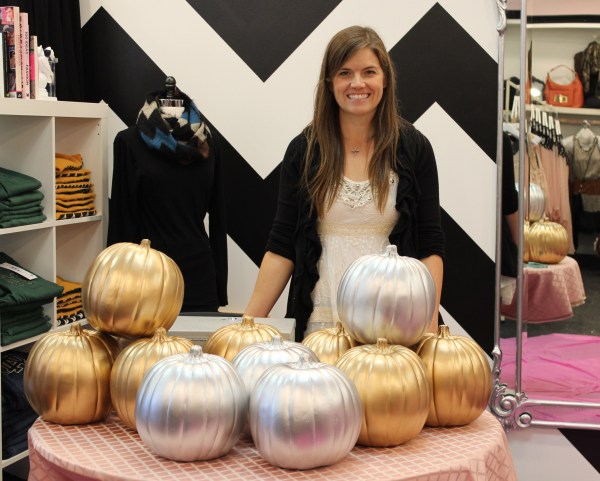 Step 1:  Spray paint an orange pumpkin a metallic gold or silver (I got my pumpkins and spray paint from Michaels)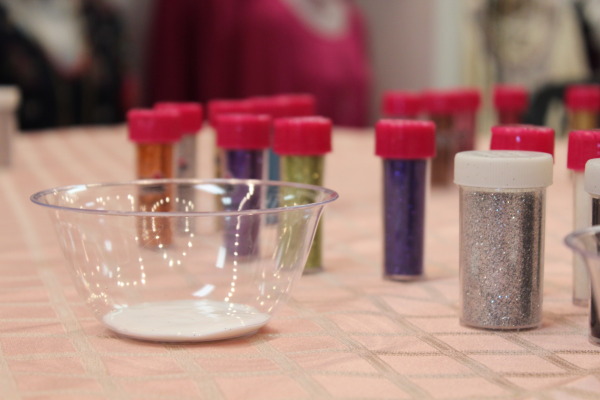 Step 2: Gather Mod Podge and Glitter (I recommend Tulip fashion Glitter, it doesn't pour out of the spout too fast)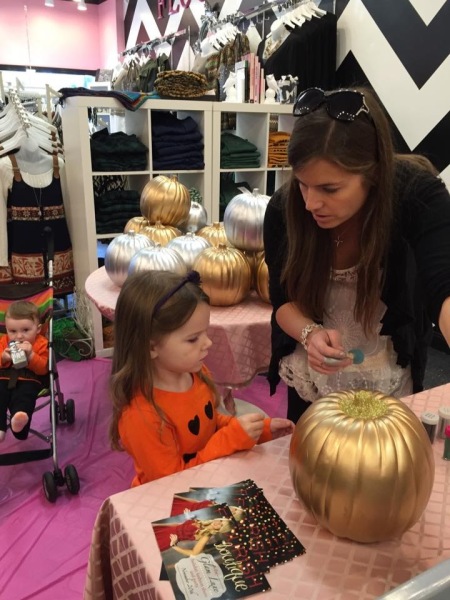 Step 3: Dip a dauber, the circle sponge brushes (like the one in my hand) , which you can get from any craft store, into Mod Podge. Make sure the Mod Podge is in a circle. The glitter will only stick where ever the Mod Podge has landed.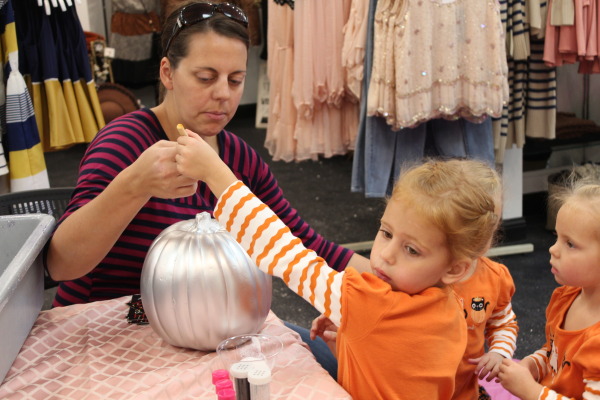 Step 4: Pour Glitter all over the dots and shake excess off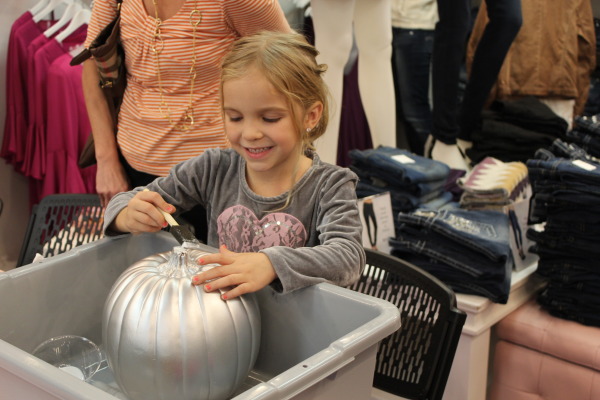 Step 5: Put Mod Podge on the stem of the pumpkin and then pour glitter all over. Shake any excess off.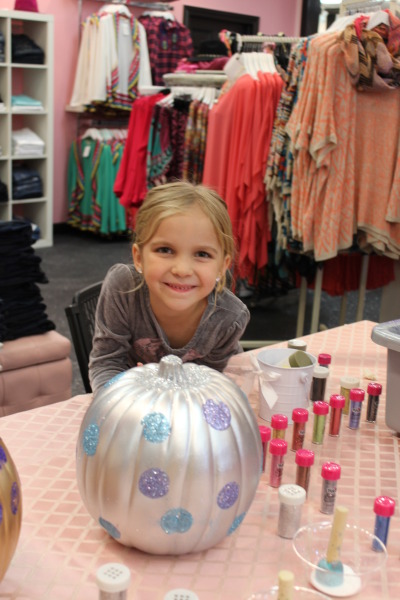 Step 6: Enjoy your pumpkin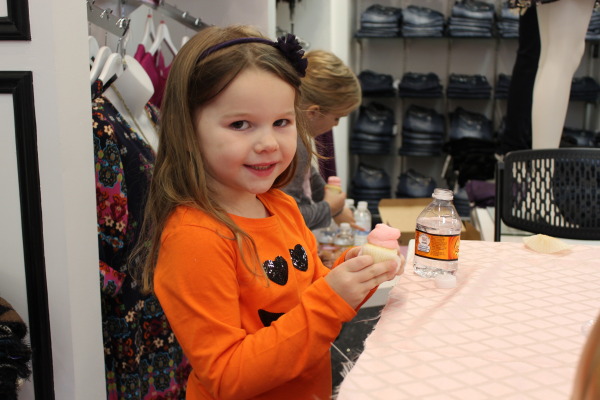 Oh and you can't forget your cupcake from Gigi's!
Thanks so much to Flourish for providing the snacks!
A HUGE GINORMOUS thank you to Flourish Boutique for having me come craft!