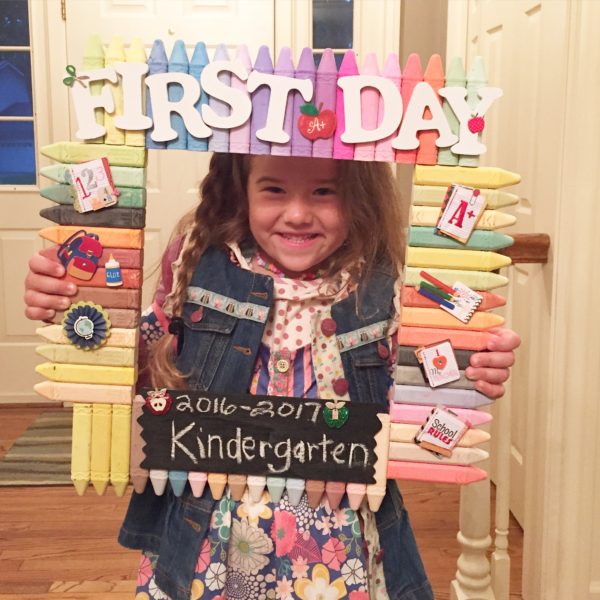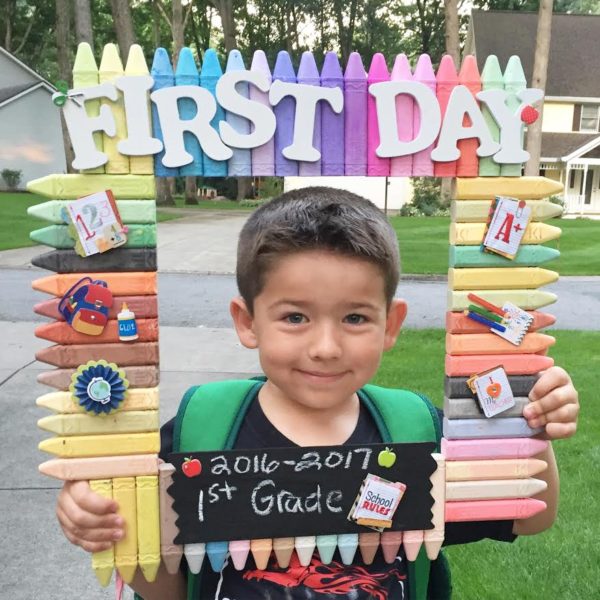 First Day of School Frame
One of my favorite picture moments is the first day of school! I don't know why, but I love it! I have done all sorts of first day of school pictures from writing on the sidewalk with chalk, to printing off the first day of school printables that I find on Pinterest, but when I found this pin I knew I had to give it a go. I like the idea of my kiddos getting their picture taken using the same frame for their elementary school career. I thought it would be fun to compare pictures from year to year. So that is the goal as of right now, my kiddos may get an opinion as their elementary school career continues, but for now that is the plan. The frame was fairly easy to create. I just followed the tutorial from the pin I found on pinterest. Although, I did tweak one thing. They say to use spray adhesive, but I found that didn't work for me. We ended up using E6000 which gave us a better result. I am horrible when it comes spray adhesive for some reason. I think I'm just too anxious for it. lol. I also added stickers because the craft store I went to didn't have wooden apples.
Materials:
Wooden Frame (I found mine at Michaels in the wooden section)
Sidewalk Chalk with flat sides (I got Crayola sidewalk chalk at Michaels)
E6000 Adhesive
Wooden flat piece from michaels in the wooden section….then use chalkboard paint to paint the wooden piece.
Hot glue
Letters (I got mine at Michaels in the wooden section)
Stickers (from Michaels in the scrapbooking section)
Steps:
Attach sidewalk chalk to your frame by using E-6000 and allow to dry for a day.
Adhere embellishments (stickers, letters, chalkboard) with a hot glue gun.
Enjoy!