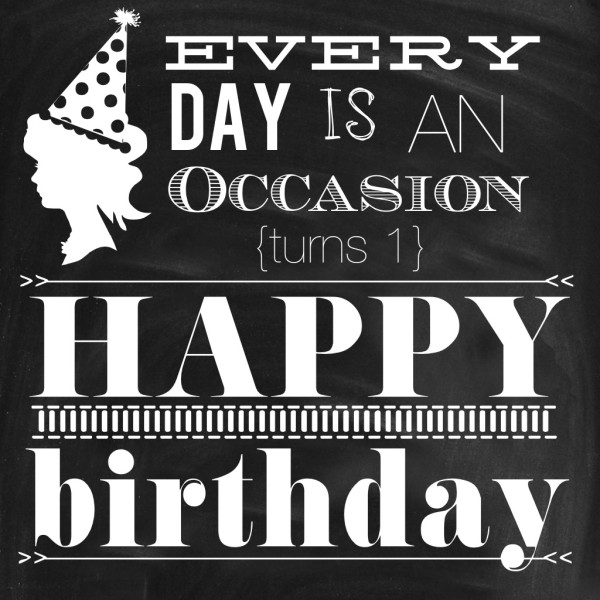 Happy Birthday to my blog! Yes, it's true Every Day is an Occasion has turned one!!! I can hardly believe it! It seems like just yesterday I wrote my first post. Throughout my blogging year I have encountered some GREAT times! In those great times, I have met some WONDERFUL friends. I have invited those friends to be a part of my Blogiversary or Blogoversary…which ever you prefer. We have created Birthday themed projects for you. You all know I thoroughly enjoy creating favor after favor for whatever the occasion may be. For instance, my candy kabob has been featured on some big sites in blogosphere. I get so excited when big sites email me for permission to use my favors! Such an honor that anyone thinks what I make is inspirational! tear…seriously though, there are so so many talented people out there….this is where it gets real… I just look at Pinterest and am so enamored. I feel so happy to still be doing what I'm doing! What a blessing!  So, like I was saying before I got off track..I created a first birthday favor for you today.
First Birthday Favor
I wish I could invite all of you over to my house and have a big birthday bash. Since that isn't going to happen, I thought I would create a favor that Thanks you for coming to my blogiversary! It says, "Thanks for coming! I'm doing a FLIP FLOP!" Seriously, if you're here and participating in this hop THANKS SO MUCH FOR JOINING US!!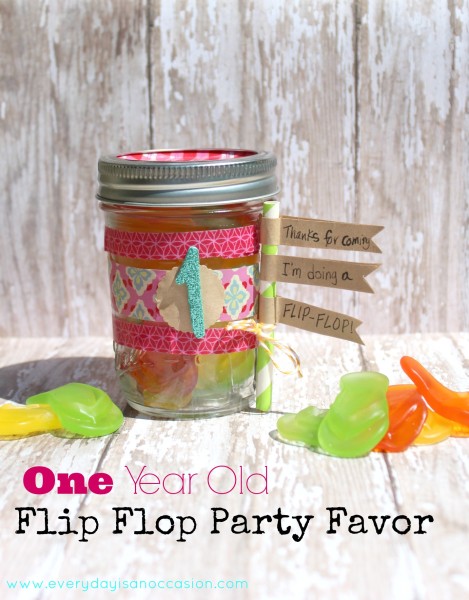 Your eyes aren't fooling you, those are gummy flip flops!
Seriously, how fun are they?
We have the cutest candy store, Wakarusa Dime Store, in our town and I LOVE to go buy their gummies.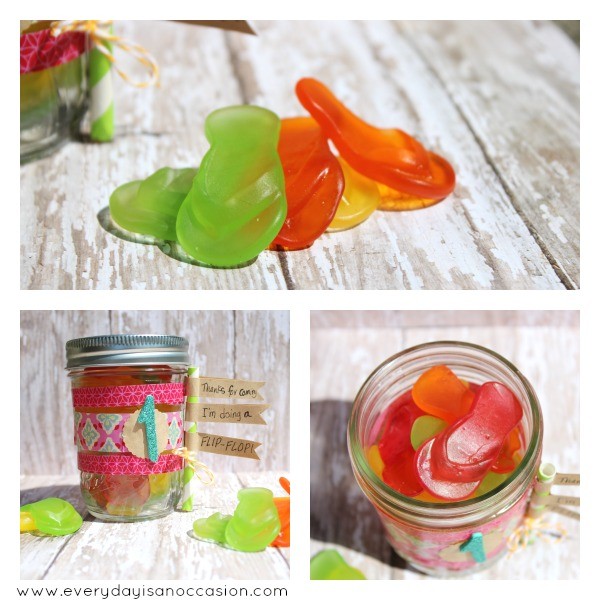 To make this favor it is as easy as it looks… I took a mason jar, filled it with flip flop gummies, added washi tape to the outside, added a kraft sticker I got in the Target $1 bins, a number one Thicker, added the pennant stickers to a straw and hot glued the straw to the mason jar.  Oh and don't forget the Hemptique twine bow attached to the straw! Love that yellow bakers twine from Hemptique!!!
Thanks so much for hopping along with us today!! I have a  giveaway below…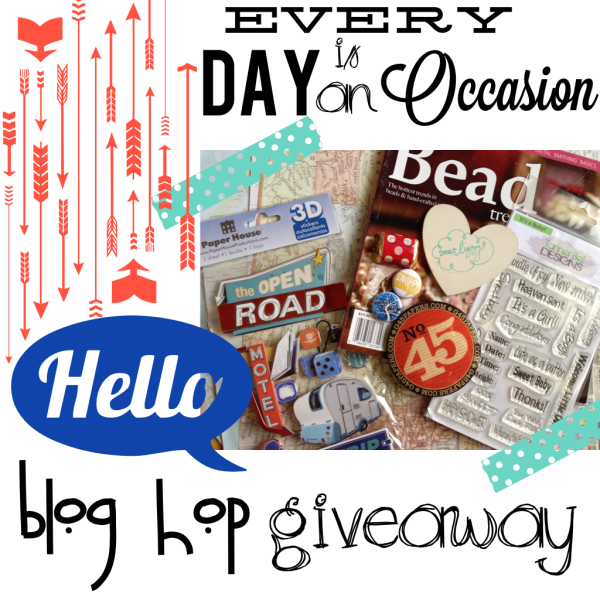 I know some of you do not have Facebook, so if that is the case go ahead and comment below for your chance to win …
So that is my favor I have for you!
The VERY TALENTED Hop line-up is below…