Oh what a week!! Last week we celebrated Teacher Appreciation or Staff Appreciation at our school. It was super fun!! I was excited when the wonderful woman in charge of the staff appreciation committee called me up and asked for me to help out. I love doing this type of stuff and I know not everyone does…and those who do not like doing this shouldn't feel bad for not liking it. Everyone has their own talents and should be allowed to use them where fit. This is my "thing" and I enjoy it and I feel lucky that I get to share it with others. Anyways…we met about a week before and planned each day…with the help of Pinterest of course:) …. Watching our plan come to fruition was incredible!! The superintendent of our school system coined the phrase "Triangle of Success" He is referring to staff, parents, and students working together for a common goal….well, let me tell you this week our triangle of success was bursting!! I couldn't be more proud to have my son go to the school he goes to. What a wonderful school!! Everyone worked together to help make this week a success… parents signed up to bring in supplies, food, drinks, gift cards, anything we needed it was there…. janitors helped us bring in our supplies with having carts ready, kitchen staff let us borrow cloths, front office let us borrow sharpies answered questions we had, and students created a special paper for their teachers. Alrighty, enough of my introductory paragraph….here is our
Dr. Seuss Teacher Appreciation week, aka…
Hats off to Wonderful Teachers Week
Monday: Hop on PoPcorn Bar
The caramel popcorn was made by the woman in charge. It is a family recipe. The cheese popcorn we got from a local grocery store…Martins. Then for the rest of the popcorn, she got a paper bag, put the plain popcorn (any popcorn would work we used already popped popcorn) in it, sprayed the popcorn with organic olive oil spray and then shook seasonings on it… cinnamon sugar, ranch, lawry's seasoning salt….one seasoning per paper bag.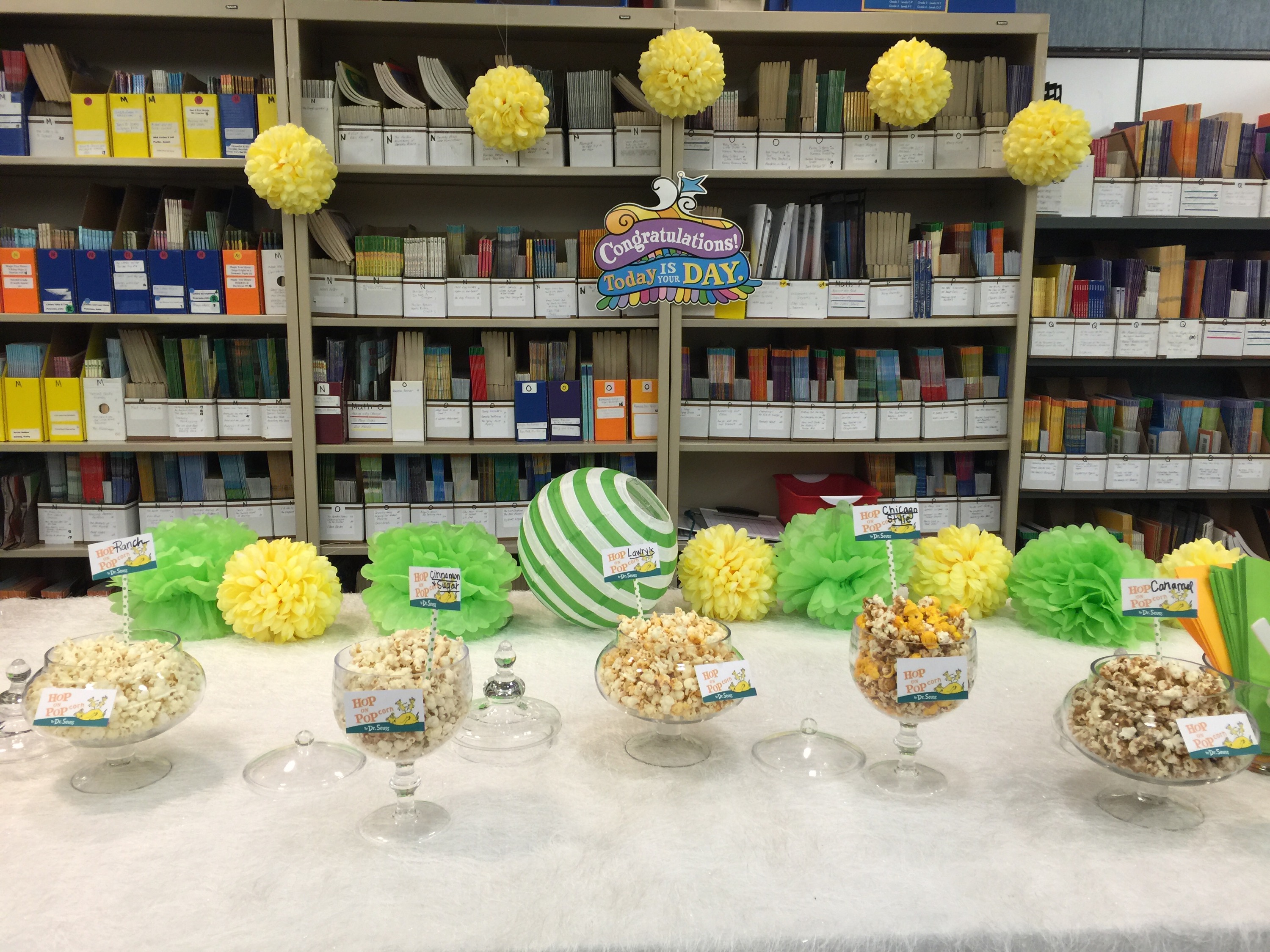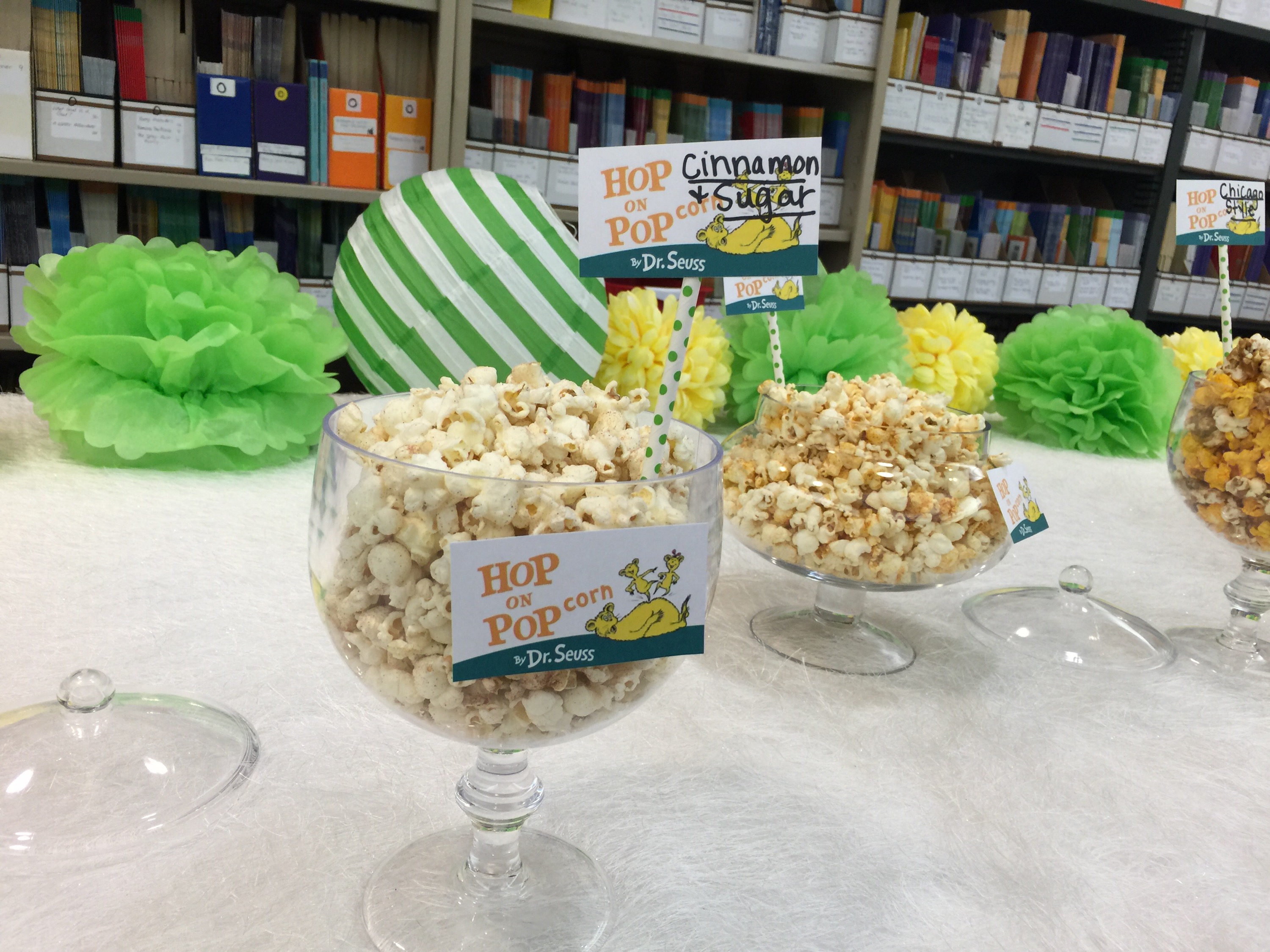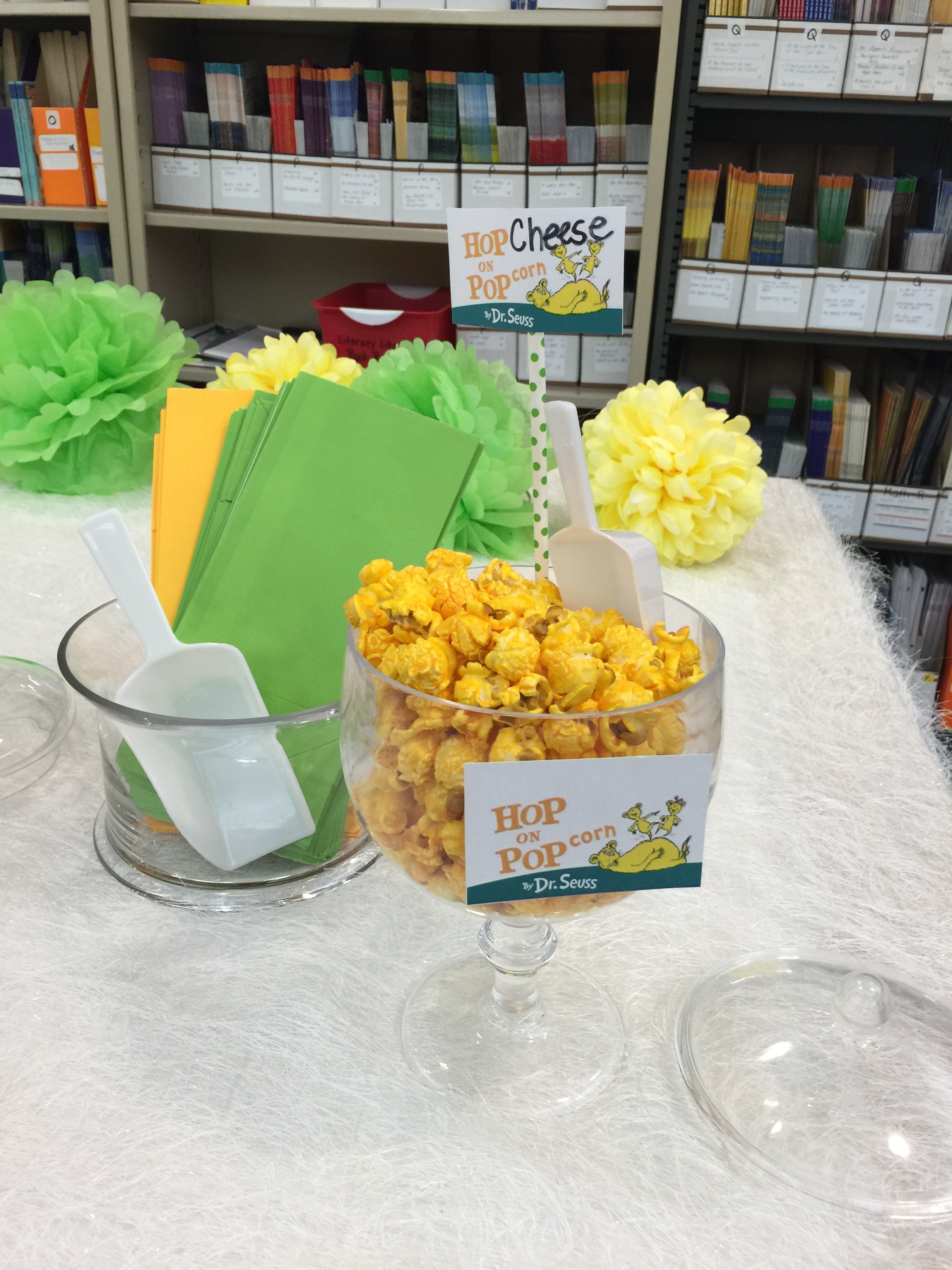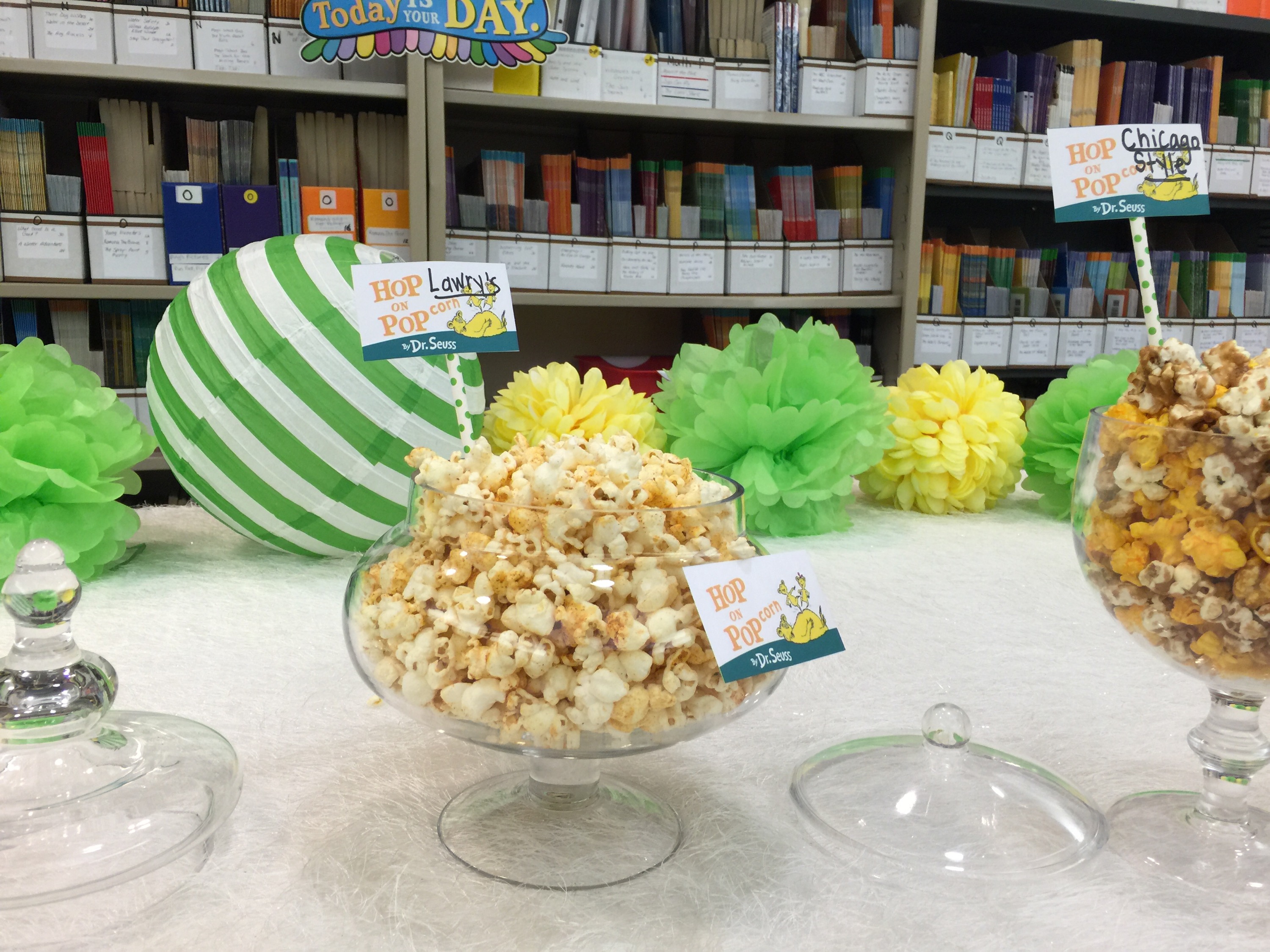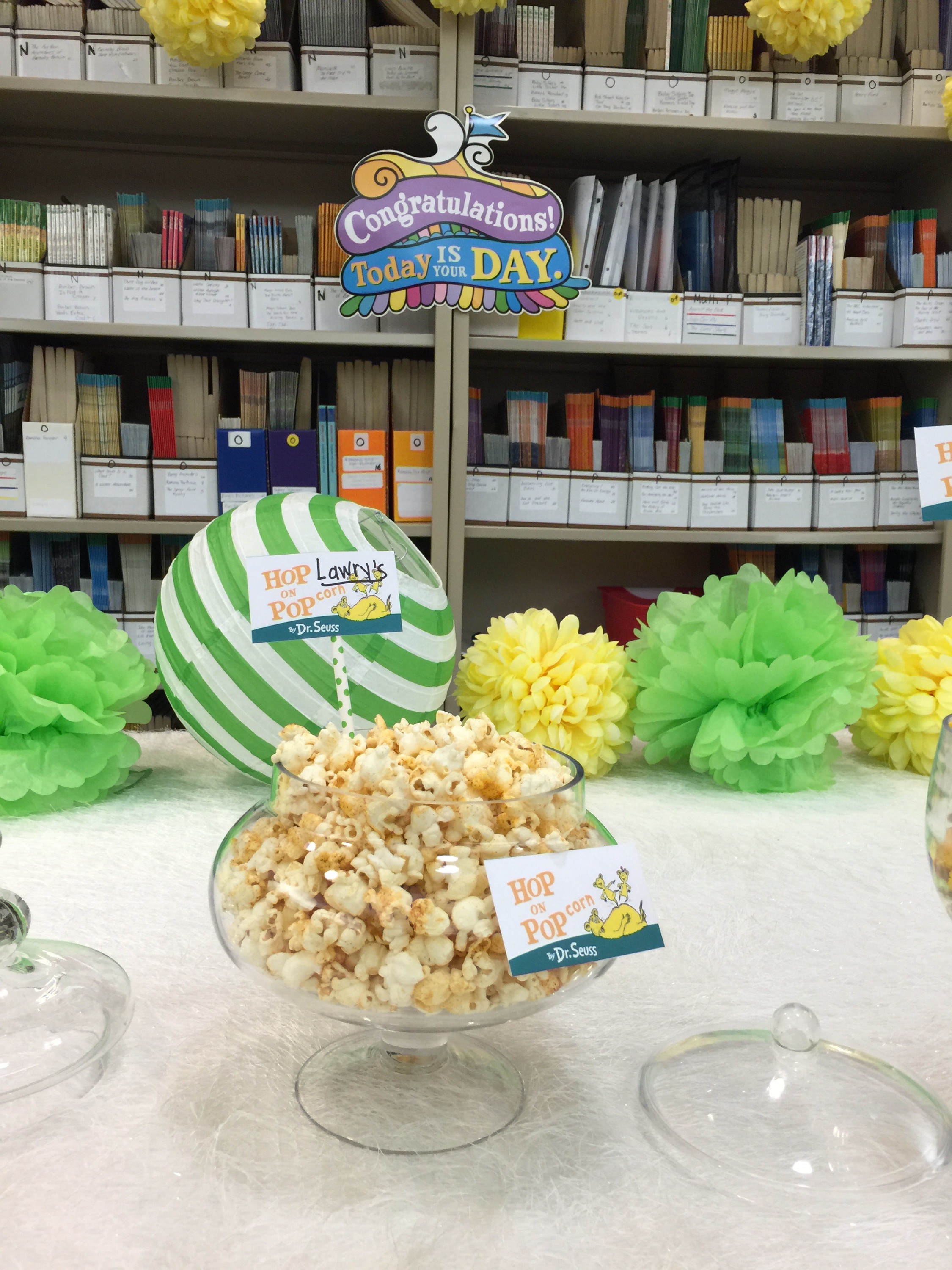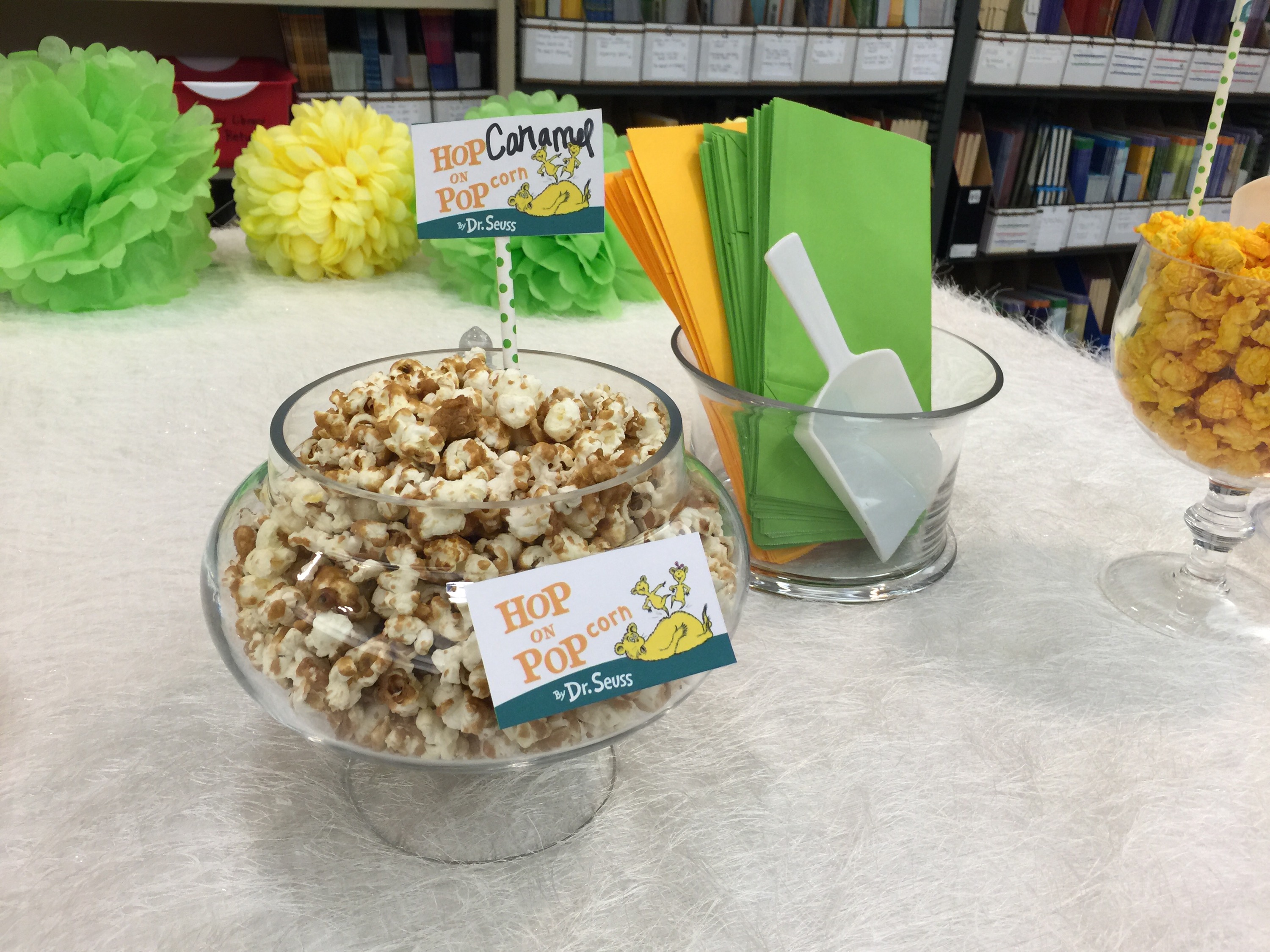 Tuesday: Candy Bar
Wednesday: Pink Yink Ink Drink Cart
We brought the drink cart around to all the teachers. The teachers loved being able to have a little treat after lunch. They especially loved trying new drinks! The pink straws and pink napkins were a hit too. Also, the students were in awe of it! They especially loved the balloons!




Thursday: Who-ville Feast and Dessert Table:
We catered the Who-ville Feast from a local restaurant. The desserts were all donated by parents. How cute are all of these?!






Friday: Fruit Parfaits & Gift Card Bouquets






Sent home a fill in the blank paper for students to complete.
Here is my son's…
There you have it! Our Dr. Seuss Teacher Appreciation Week! Such a fun time! We got a lot of our ideas from Pinterest!!! Here is my Teacher Appreciation Pinterest Board where we got many of our ideas.
Happy Appreciating!!
Jill