So here is our final project for CRAFT for a cause (just in case you would like to see projects 1 and 2 you can check them out)…but today I'm sharing about the magnetic board…I love this board! I have one in my kitchen! I use it for recipes on one side and pictures on the other. When I need to use a recipe, I just use a magnet and pin up a recipe and when I'm done I flip it over and have a picture on the other side!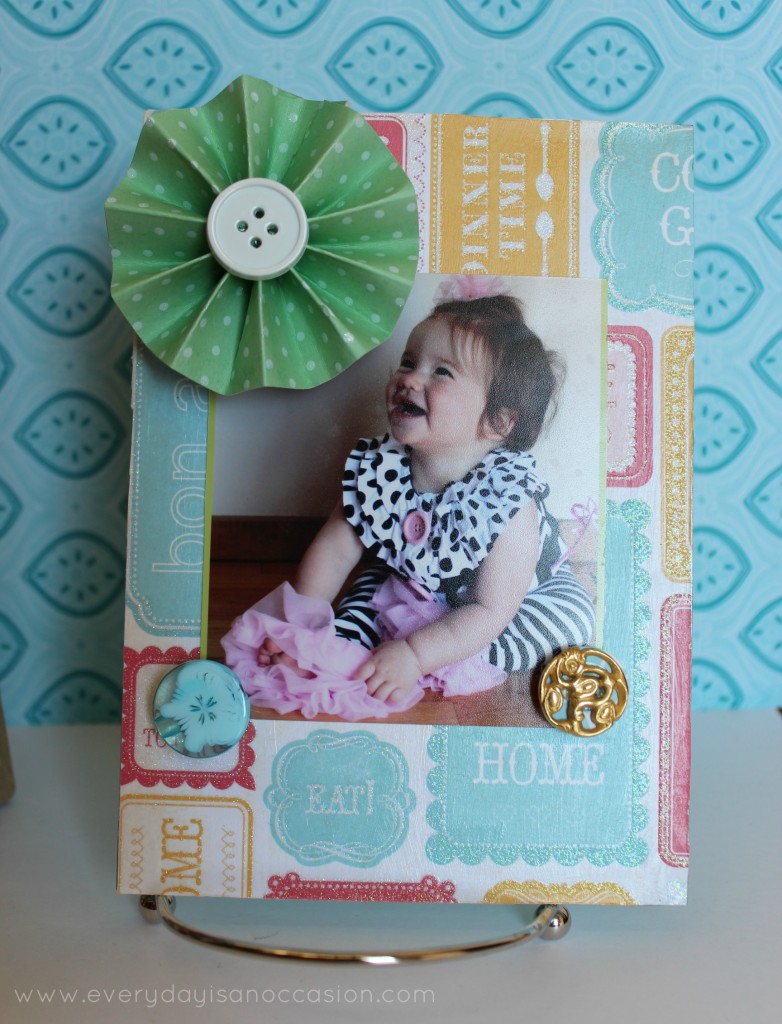 With this kit you will get the magnetic board, stand, magnets, buttons, and paper to complete the project!
All the buttons for this project have been graciously donated by:
*Remember…just in case you're worried about doing this project…you will have a craft expert at your table with you if you have any questions at all! These craft experts have been trained and have done all these crafts!
You can sign up for CRAFT for a cause here.
Have a SUPER fun day!