Core'dinations Color Core Card stock and Imaginisce have teamed up and are bringing you, my readers, some summer inspiration!! You should have come from Kim's blog.
Core'dinations and Imaginisce Blog Hop!!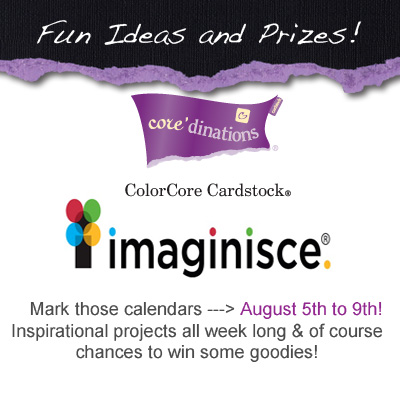 Monday through Thursday of this week, Core'dinations and Imaginisce have been posting inspiration and then on Friday, they will be giving away 2 prizes one from Core'dinations and one from Imaginisce.
Core'dinations Prize Pack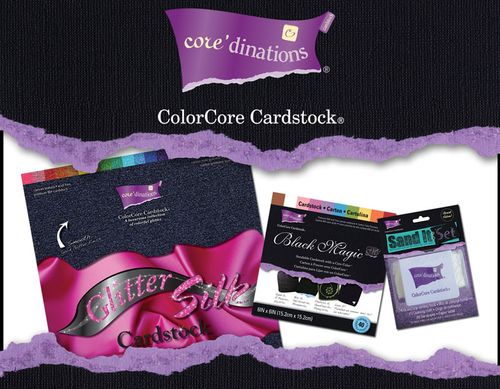 Imaginisce Prize Pack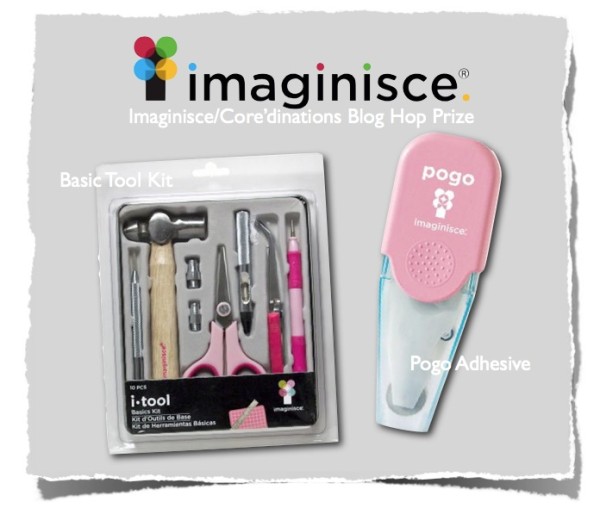 Great prizes!!!
I was absolutely THRILLED with the Imaginisce products I was given to play with!! They sent me a package all about summer! So I knew right off the bat which photo I wanted to use.  This summer, on July 11 (7-11), my kids and I went to 7eleven and got free slurpees! Did you know that they gave away free slurpees on July 11? Yep it is true and we are living proof !!
Hooray for Summer Slurpee Layout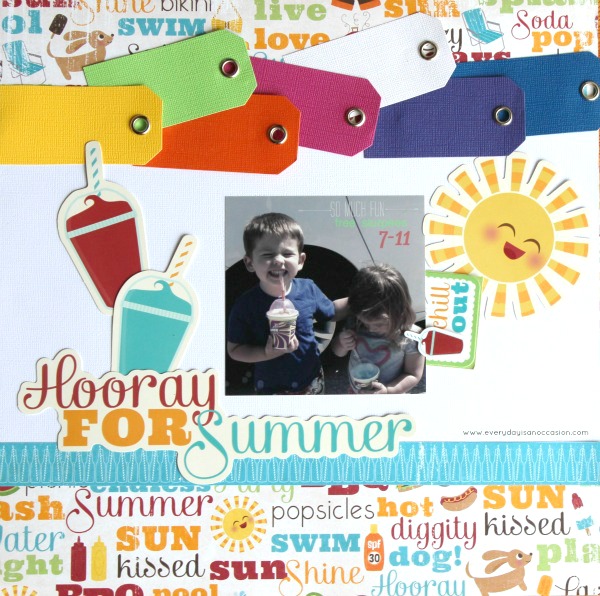 I simply adore all the fun colors in Core'dinations Brights Collections. The tags at the top are no exception!! They have become my favorite to add to layouts!! I just think they are so fun! Plus the texture of the paper is incredible! You guys are going to think I'm a bit strange but my ultimate favorite Core'dinations Cardstock is White in the Neutral collection. I know boring! But I use it all the time! It's the perfect base!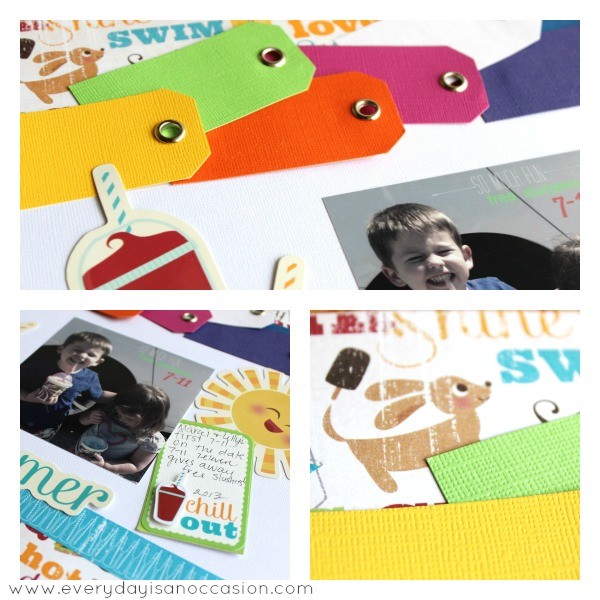 Summer is seriously the best! So, anything with "Summer" in the title has to be extra fun! I chose "Hooray for Summer!" because that is how I feel about summer and I think that is how my kids feel about summer. This summer has been especially fun. I am not looking forward to my son going to back to school. It is going to be sad. I know he feels the same too! He doesn't even want to talk to me about it!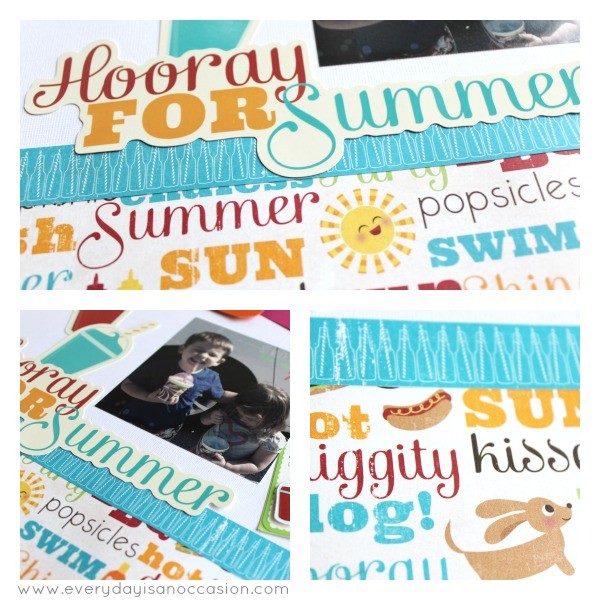 Thanks for hopping along with us today!!!
Here is the line-up
Core Designers:
                                     Jill  <—-You are here
Imaginisce Designers:
                               Fleur Smith  <—Next Stop
Marcia Dehn-Nix 
Apryl Holland 
Mary Pat SIeh 
Thanks for stopping by today!!
To keep up with all the latest you can follow by Facebook   Bloglovin   Twitter   Pinterest  Instagram
Have a SUPER fun day!!