As some of you know, I am a former first grade teacher. I loved teaching my students about the different holidays and St. Patrick's Day was a favorite. So, I have some books that I had collected over the years teaching about St. Patrick's Day and I just love pulling them out to teach my own kiddos. When we were reading one of them, St. Patrick's Day by Gail Gibbons, it discusses all about St. Patrick and his struggles and triumphs. The book towards the end discusses how we have parties now to honor this day, wear green, and pass out treats….yes I said pass out treats…that is the part my son focused on. He wanted to pass out treats….which is very sweet! So I remembered a treat we made last year.
Completely Over the Rainbow We're Friends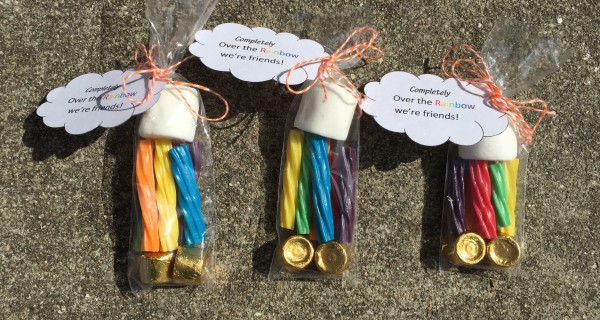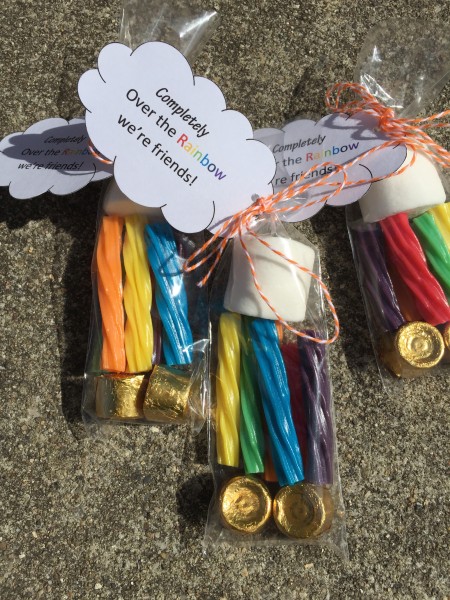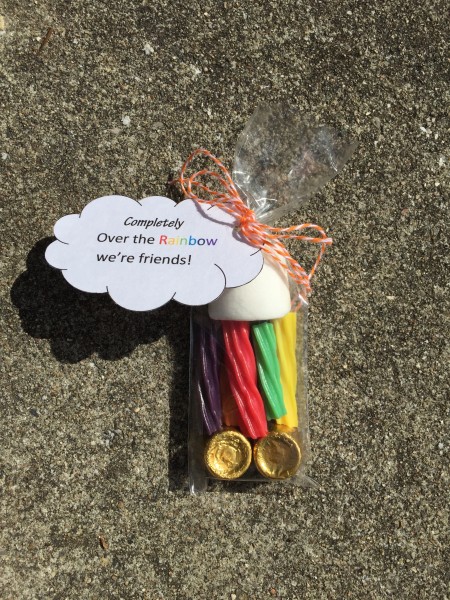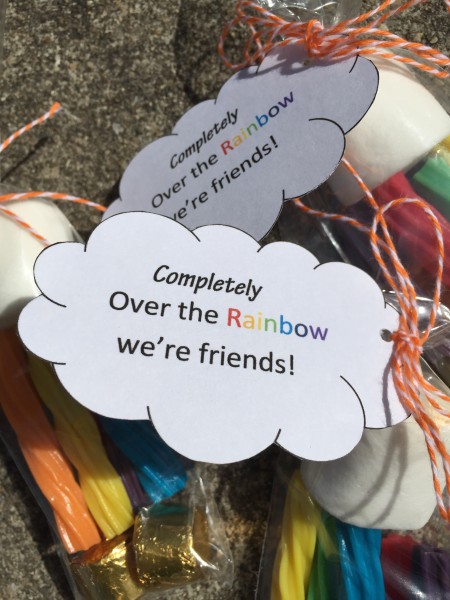 Supplies for this treat are:
Cellophane Pretzel Bags
Rolos
Big Marshmallows
Rainbow Twizzlers
hole punch
twine
scissors
Completely Over the Rainbow we're friends 2  Template
Steps:
1. Cut out clouds from template.
2. Put all the colors of the rainbow together in a grouping and cut. I cut it short enough to have 4 rainbows out of one twizzler grouping
3. Place Rolos in first as the pot of gold. Then Place the rainbow Twizzlers in next. Lastly, put in a marshmallow in the cellophane bag.
4. Hole punch cloud and tie with twine to cellophane bag.
5. Enjoy!!
Happy St. Patrick's Day!