I didn't know what to expect when going to CHA Summer 2013. I thought I would have fun and get to see cool stuff. Never in my wildest dreams did I think I would get to have conversations with so many talented people in the craft industry…
CHA Summer 2013
My first stop was to the lovely Maggie Holmes' booth. She was just walking around setting things up. Someone dropped a decoration off that needed to be added to the wall and she asked me, "Which side do you like?' ….I was dying inside, I couldn't believe she asked me that.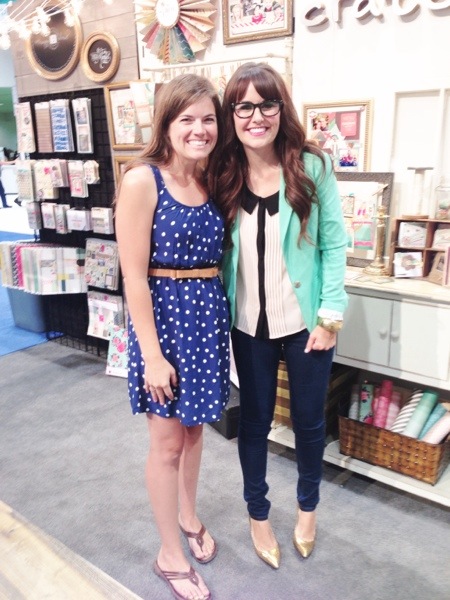 Just around the corner was Liz Kartchner's Dear Lizzy Booth. I cherished my time with her. We got to talk for a super long time, just about everyday normal life. It was fun…she is seriously so sweet:)!  Look at this photo….in all my CHA photos, my eyes are so squinty because I'm beyond excited…lol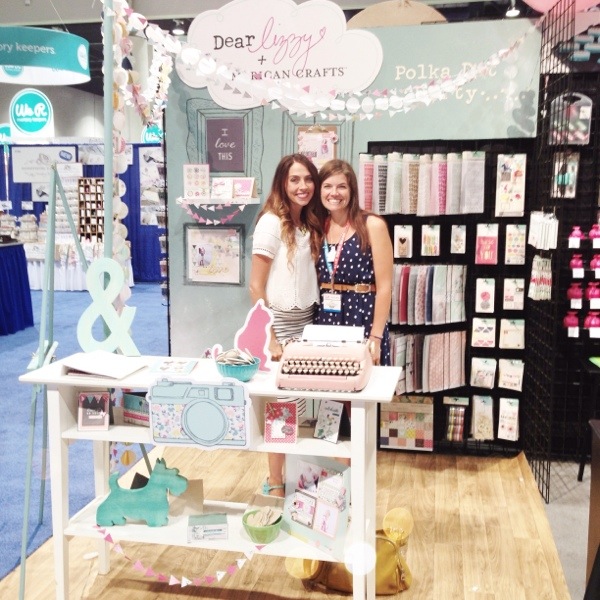 It was really fun meeting the Glitz Girls! One of my favorite layouts from the show was made with Glitz products…I got to talk to Laura Funk for awhile and she is sweet.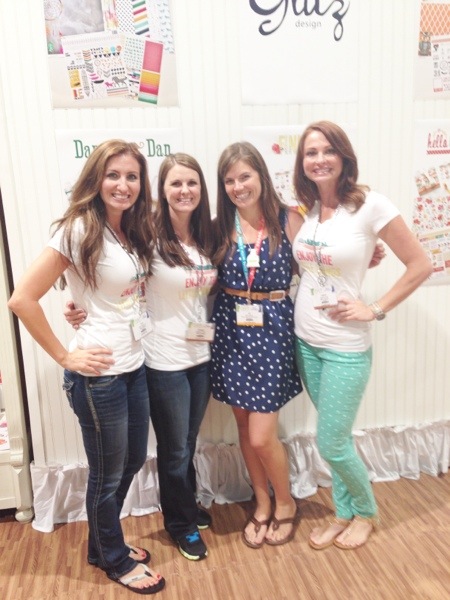 I was excited about checking out Lifestyle Crafts. I have always loved them. I love their clean and simple look.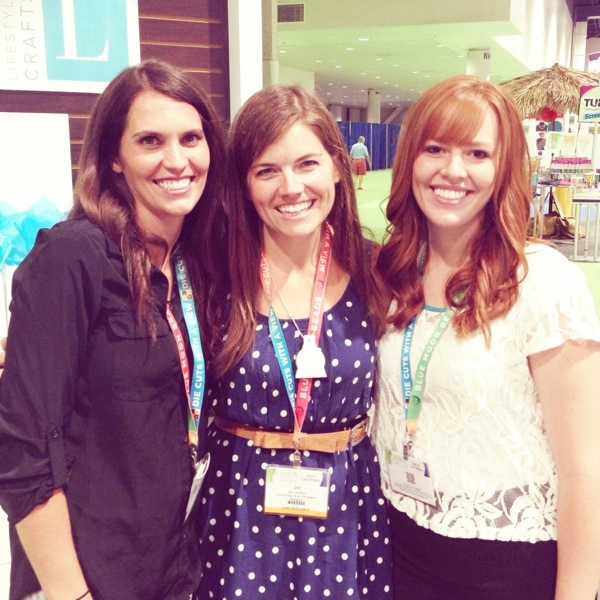 Pictured below is Erica Domesek from PS…I Made this… you may remember her from CRAFT WARS.  This was quite unexpected to meet her. I am glad I got to though, she is very witty and fashion forward… oh and PS…she gave me a sharpie:)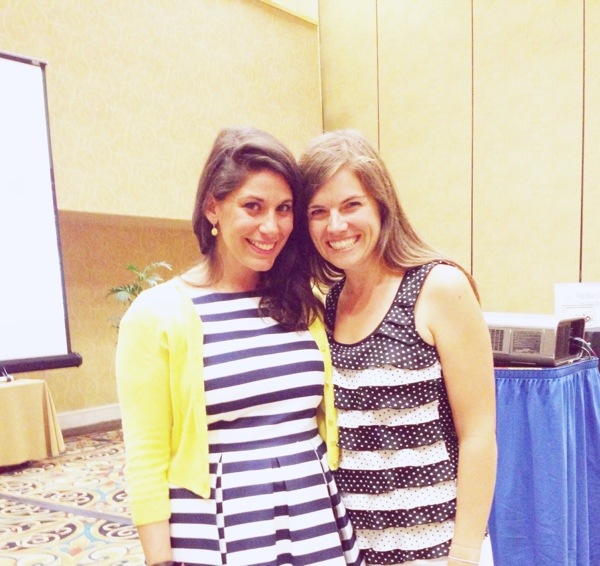 This is Dave from Hemptique, my friends Holly and Arin met him at CHA Winter and wanted me to stop by and say, "Hello"…so I did! Hemptique has so many amazing cords…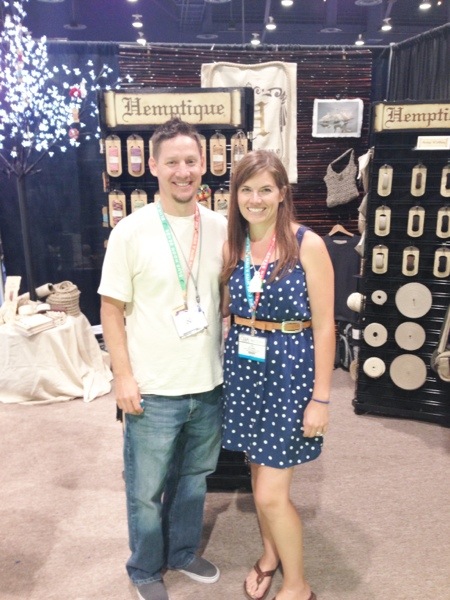 This is Cathy from Inside the Crafter's Studio. Just a crafty girl I met at CHA. She has a store and sells Washi Tape, fyi:)
Tanner from A Little Craft in Your Day is hilarious!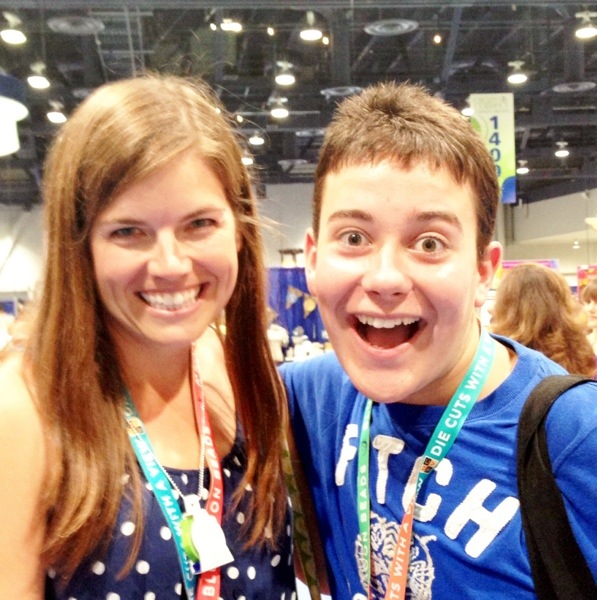 Meeting, the ever sweet, Courtney from A Little Craft in Your Day, was a highlight for me.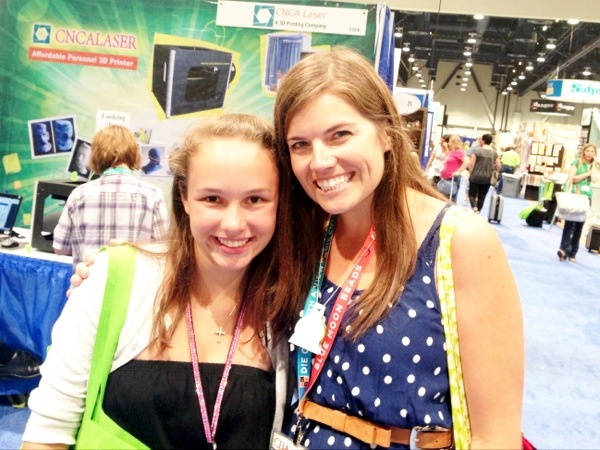 Core'dinations and Stampendous had a blog hop last month, so I had to stop and say Hello…Ellen draws the mice for Stampendous Stamps and she is the most encouraging crafter I have ever met!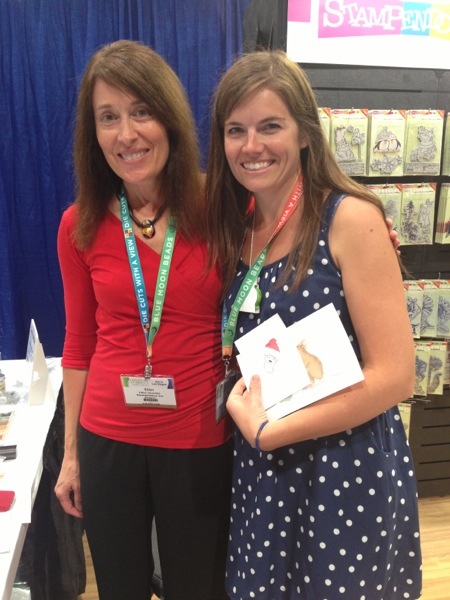 I follow Heidi's blog, facebook page, Craft Channel, and Instagram…so you better believe I was SUPER excited when I finally got to meet her in person! She is such a real person….I just love her even more after meeting her! She had a great make and take too..more deets on that later… but it was awesome making pretty stuff with her.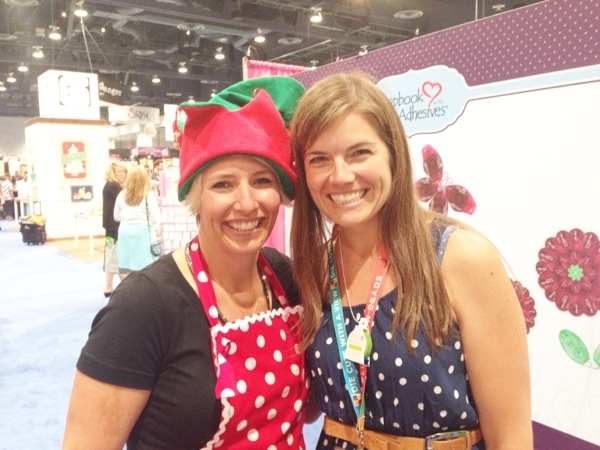 Basic Grey had an amazing booth and I loved this little photo opportunity, Oh and I got photo bombed by one of their employees…ha! But my favorite was the pillow that says, "BEST DAY EVER"….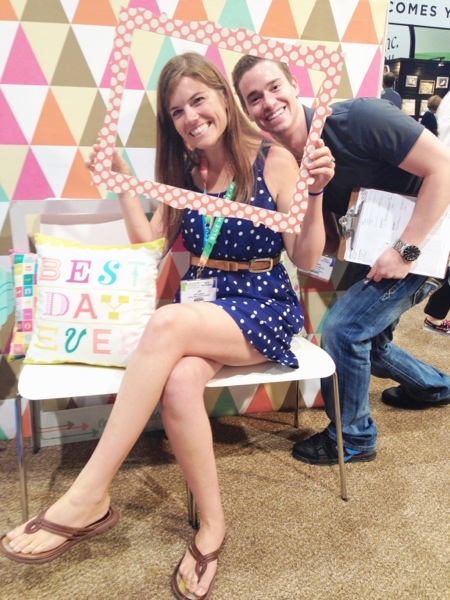 The pictures posted are just a fraction of the AMAZING talented people I met! I wish I could post pics of everyone! Thanks to all of you for making my first CHA an AMAZING experience!