Happy Bus Driver Appreciation Week! As part of the Staff Appreciation Committee at my kiddos school we like to appreciate everyone who has a hand in helping our kids be the best they can be. Bus Drivers play such a pivotal role in helping keep our kiddos not only physically safe but emotionally safe as well. We found this pin on Pinterest and LOVED this idea! Thank you to Sarah M Style for making this free printable! How cute is it?! Go visit her blog and look at all the other cuteness! She is very talented!  We are so grateful to have this printable because our bus drivers really appreciated this gift!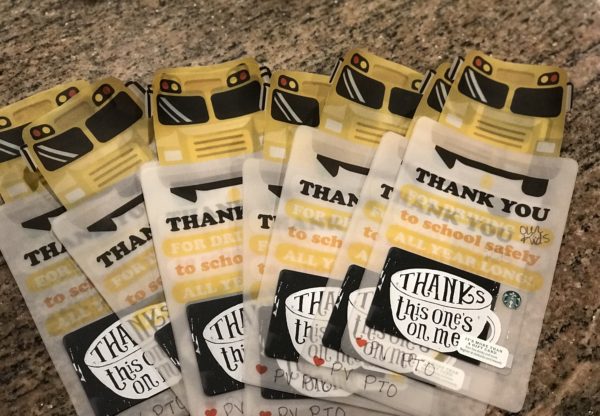 I printed the School Bus image from Sarah M Style onto vellum paper. I like the texture of vellum paper and then I wrote over "me" on the image with "our kids" using a black sharpie. You couldn't even tell that it said "me".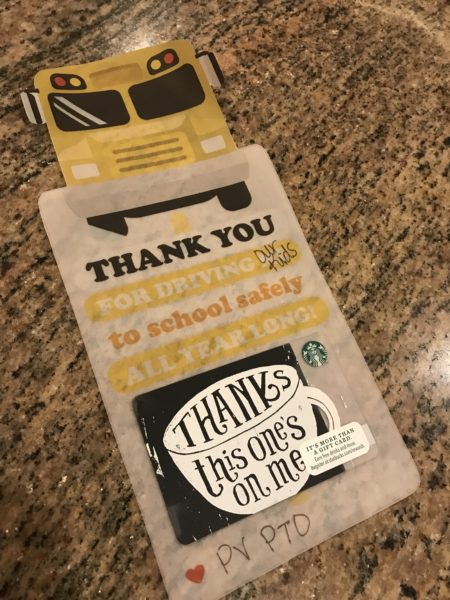 We met the buses at school and after each one parked, we knocked on the window and my kiddos brought the gift cards to each bus driver. They are so funny when you knock on the door because they are so confused at first what is happening. Then when the kiddos gave the gift card they were overcome with joy! So fun seeing their sweet faces light up!! Hope all the bus drivers out there are having a wonderful week! Thanks for all you do!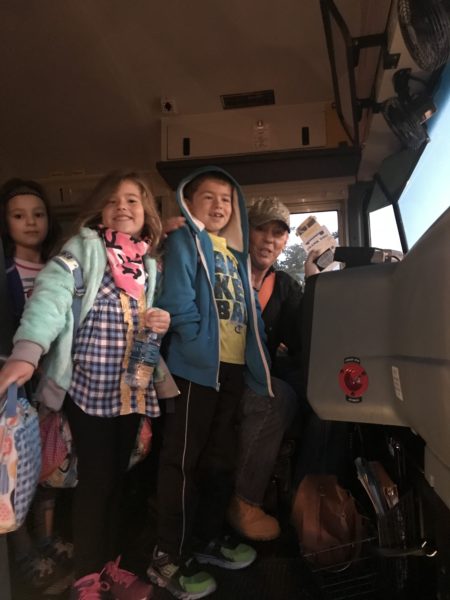 Last year's Bus Driver Appreciation Week Idea: