YAY, for Halloween! Who loves Bugs and Kisses? My husband's office is having a Halloween Party for the employees' children. It is so much fun every year! This will be Lilly's first year to go office-to-office (instead of door to door;)! I'm very excited to see what she does and how she reacts to getting candy! When we went to the store to get Halloween candy she held up the bag and said, "PLEASE…PLEASE…PLEASE!" So I can only imagine tonight, she's going to want to open every piece after each office….excited to see what happens! As you know, I enjoy making cute little treats! So, I saw the cutest phrase bugs & kisses and I knew that is what I wanted to incorporate into the treats we passed out for my husband's office this year. I also wanted to incorporate a glow stick.
Here's what I came up with;)
Bugs and Kisses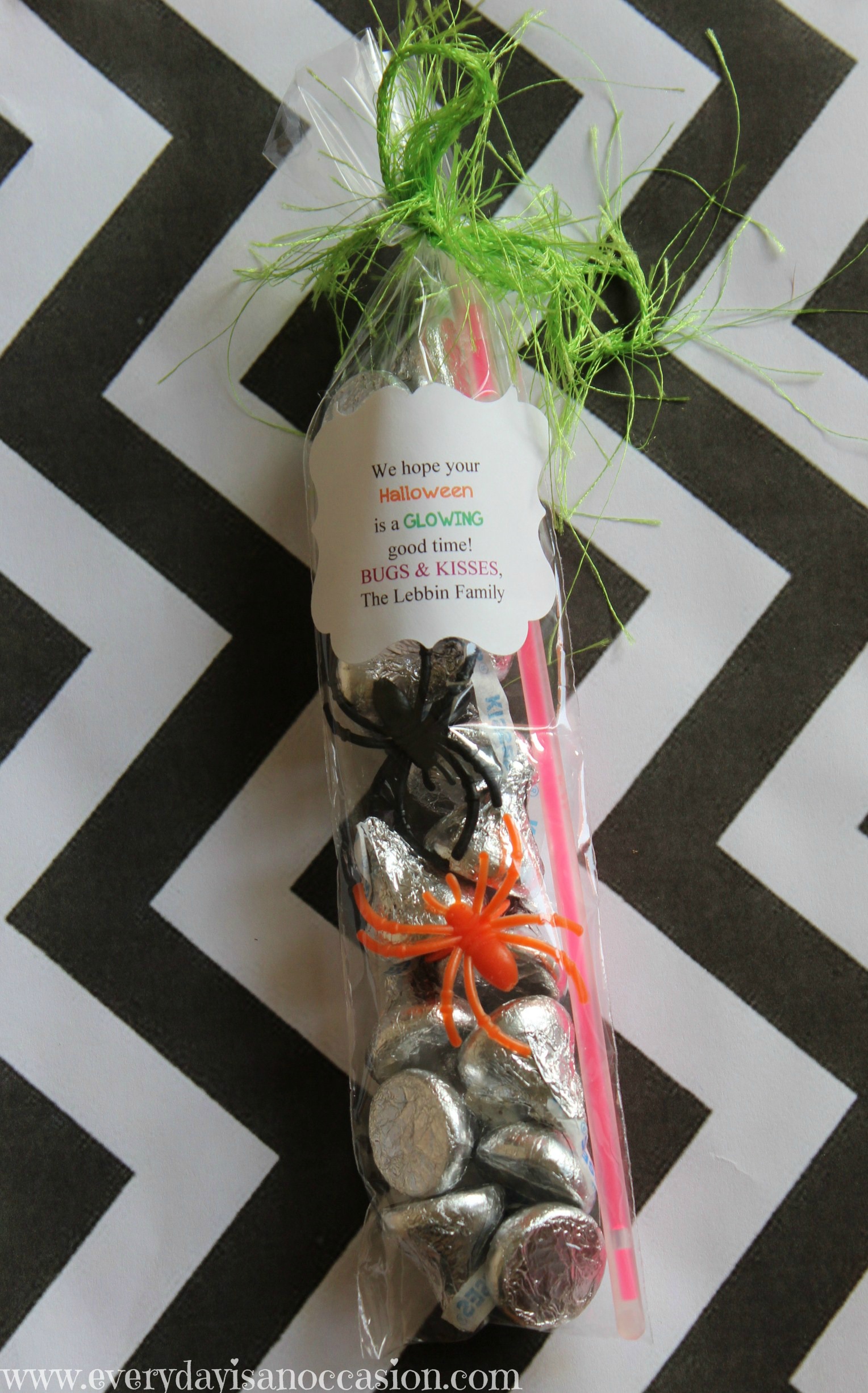 Here's a closer view of the phrase I came up with….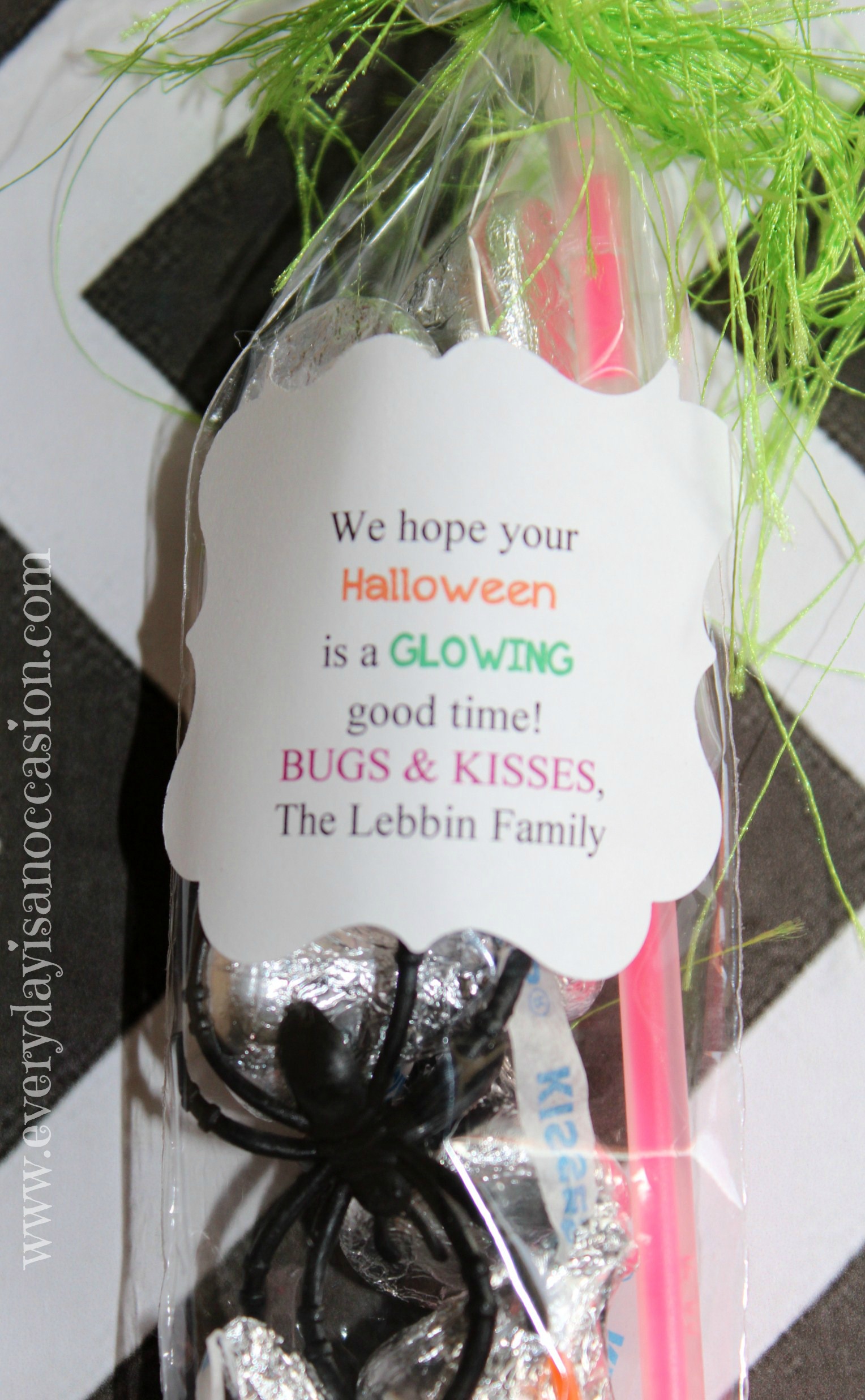 So excited for Halloween tonight!
Are you or your kids dressing up?
What are your costumes?
Have a BOO-tiful day!