Back to School Teacher Gift
Before I begin the tutorial…. let's have some real talk for a second…please DO NOT feel pressured to make a back to school teacher gift. I thoroughly enjoy doing this and so I like to use the things I enjoy doing to make others happy. I know there is a pressure for people to feel like they have to do this, but please don't. But, if you enjoy making crafts for teachers then you're in the right place. Sit down and have a seat;)
Being a former teacher, I really aim to show much appreciation to my kiddos teachers. They work so so so hard and they deserve to be reminded how much we appreciate them teaching our kiddos. So, as a back to school teacher gift my kiddos gave their teachers a little treat.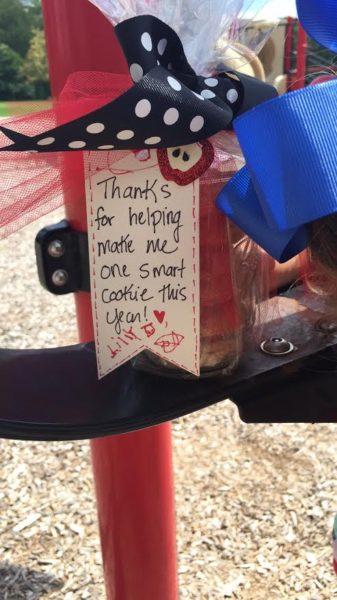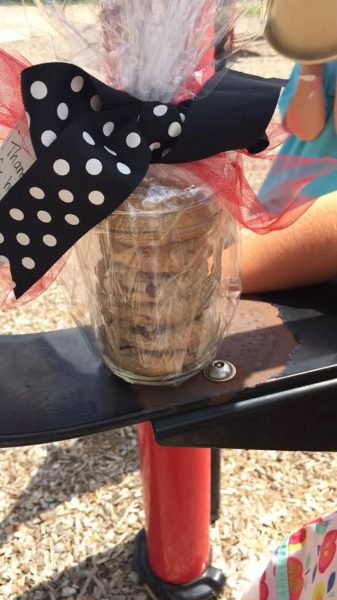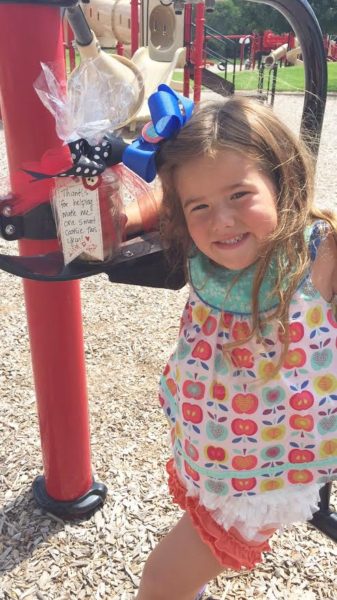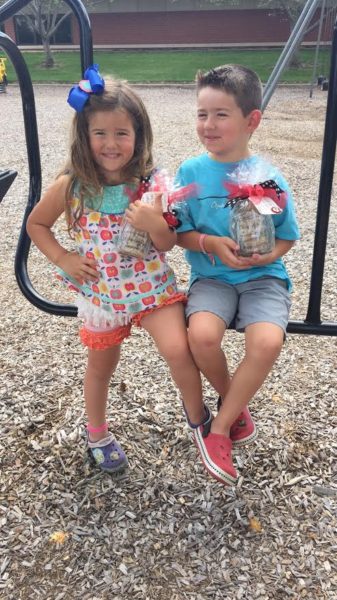 Yep, these are as easy as you imagined! Just fill a mason jar with your favorite cookies. I made chocolate chip cookies and they fit just inside the jar. I did not put a lid on the jar. Hence why I covered the jar with cellophane and tied with a ribbon.
Materials:
Mason jar without lid
Cookies (I made chocolate chip)
Tag (I attached one from the package I sell in my Etsy shop)
Cellophane
Ribbon (I used tulle and ribbon to go with our school colors)
Stickers (I bought some apple stickers from Michaels)
Daughters shirt and shorties are from Matilda Jane Clothing…I'm a trunk keeper contact me for more info!
JillLebbin (at)matildajaneclothing.com
Steps:
Buy cookies or make them yourself. Put them in a jar. Wrap cellophane around it and tie with ribbon and attach tag.
Enjoy!!