Do you ever take dinner over to a friend who has just had a baby? Well, I love to do that! Our sweet friends had a baby on Christmas Day! I had every intention of bringing dinner over right away, but the holidays and then craft for a cause got in the way. So I decided a baby breakfast basket just might as much fun as dinner! Take a look and tell me if you think so….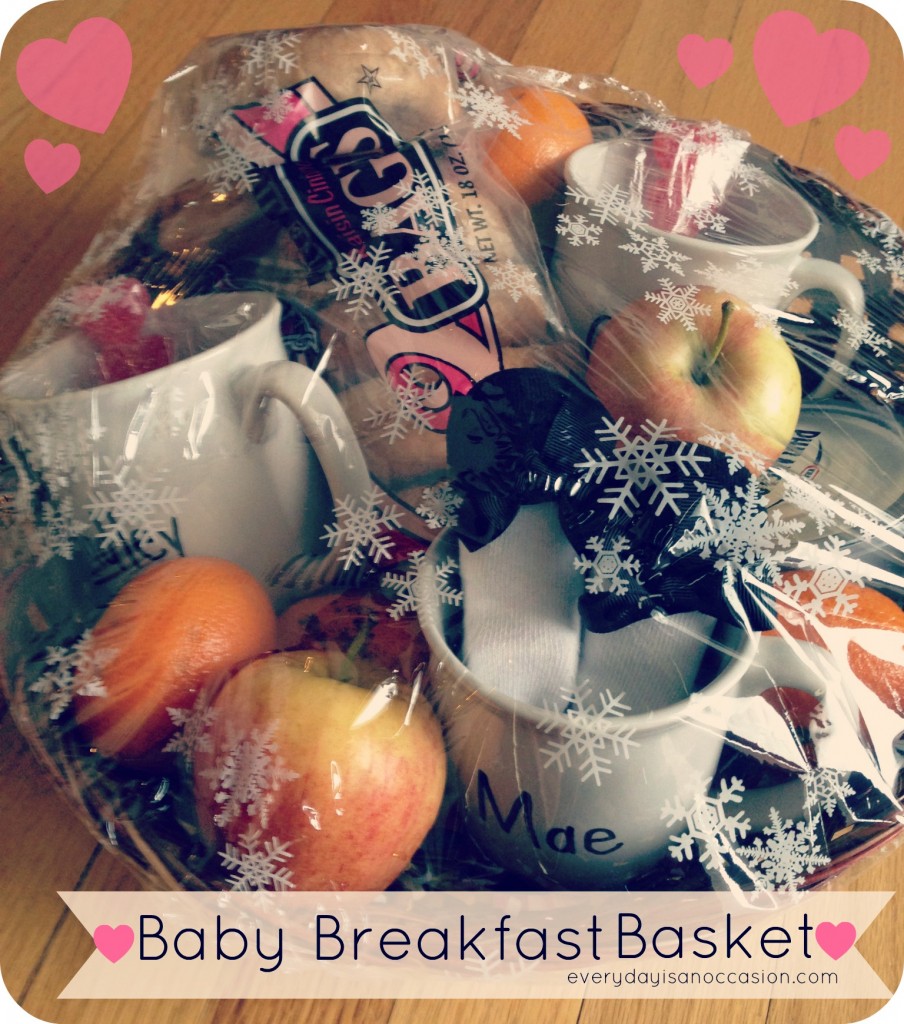 Inside the basket, I placed bagels, cream cheese, oranges, apples, personalized mugs….if you missed how to do those check out the post here, cute baby socks, and heart shaped gumdrop lollipops…which I posted about here.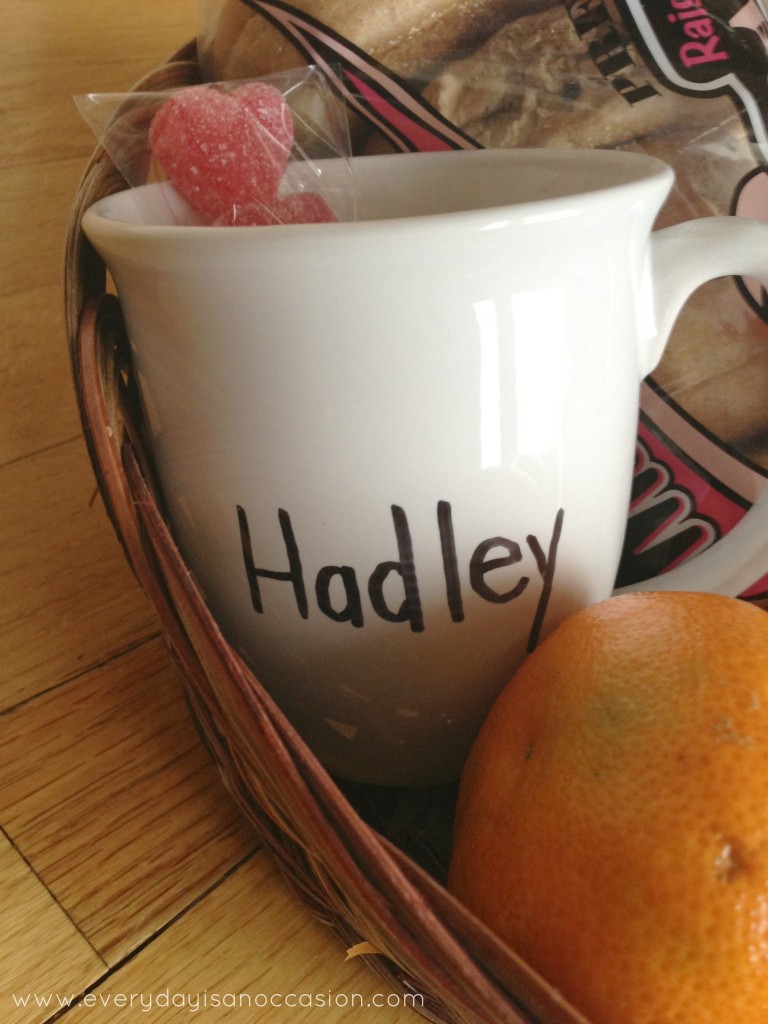 Seriously, I love these socks! How cute are they?!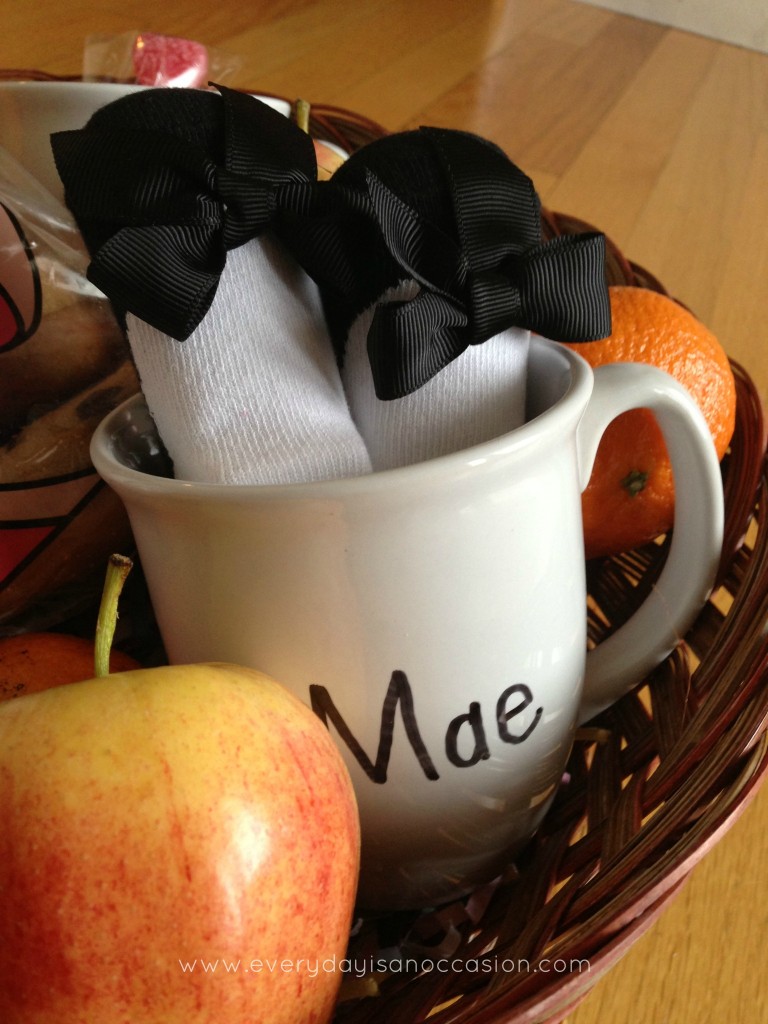 Have you given a basket full of goodness recently or a fun gift to a friend or neighbor?
Thanks so much for stopping by today!
I hope to see you again soon!
Have a super fun day!
Linking up to: Every Day is an Occasion,  I Gotta Create,