Slowly but surely I'm showing you different components from our St. Patricks themed Matilda Jane show. First it was the Rainbow Seeds, then the Lucky Charms in a Mason Jar with a Shamrock Spoon, and today I'm sharing a craft that the kids made…
Leprechaun Wands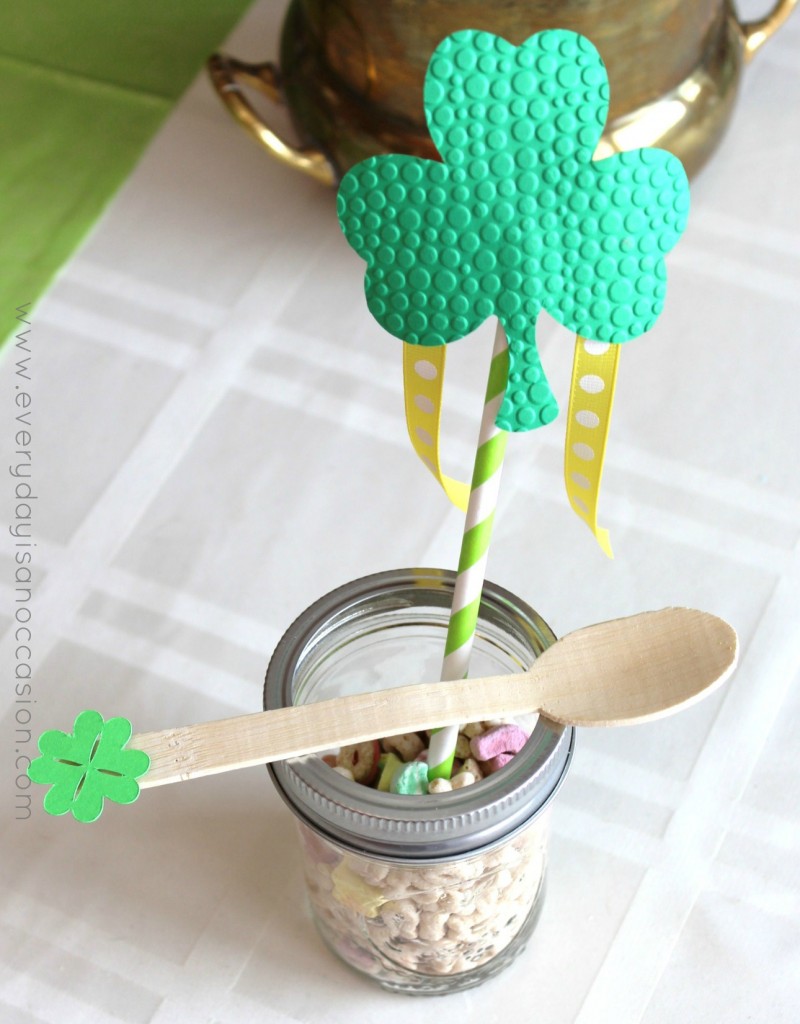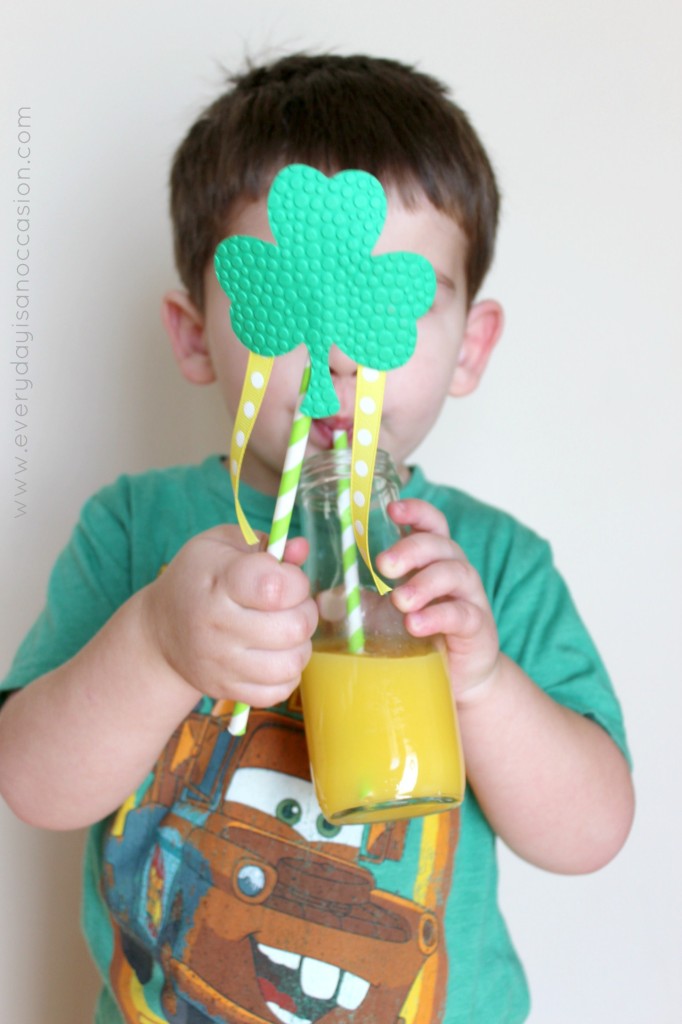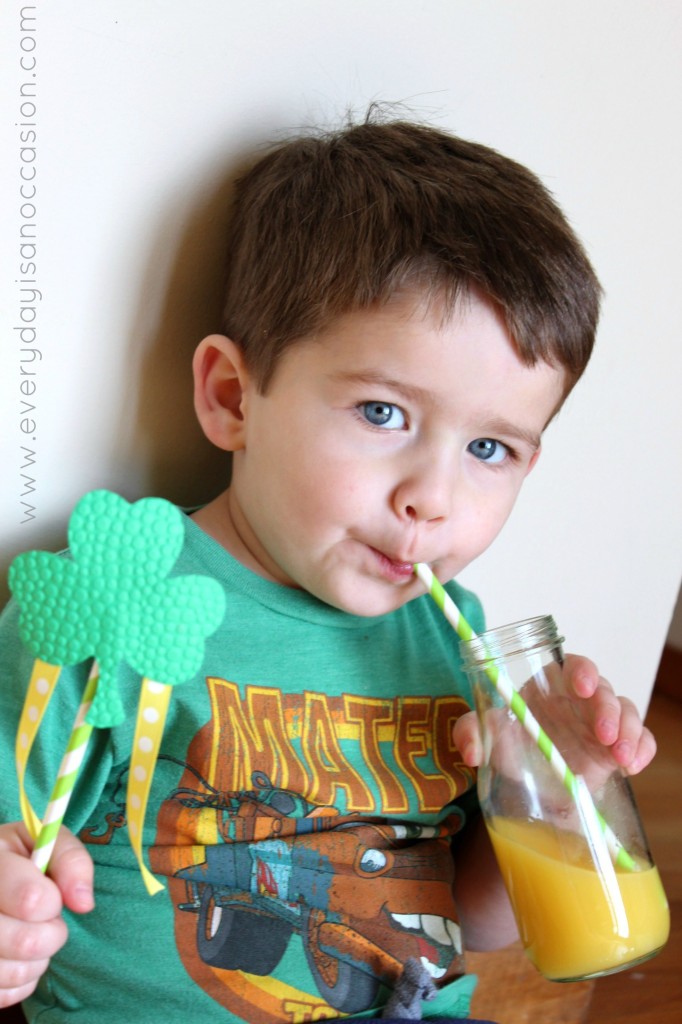 I saw this idea over at Smart Schoolhouse, which quickly reminded me that I used to make these with my students when I taught first grade! I think St. Patrick's Day was my favorite holiday when I was teaching. The leprechaun would visit every year! The students would arrive and the classroom would be a mess… chairs everywhere, green footprints, Irish music playing in the background, and a pot of gold at the end of the footprints. We would make these wands and then dance an Irish jig. It was a great time…so when I saw leprechaun wands on Smart Schoolhouse, it took me back to this time and I knew we had to make them.
Want to make one?
Materials: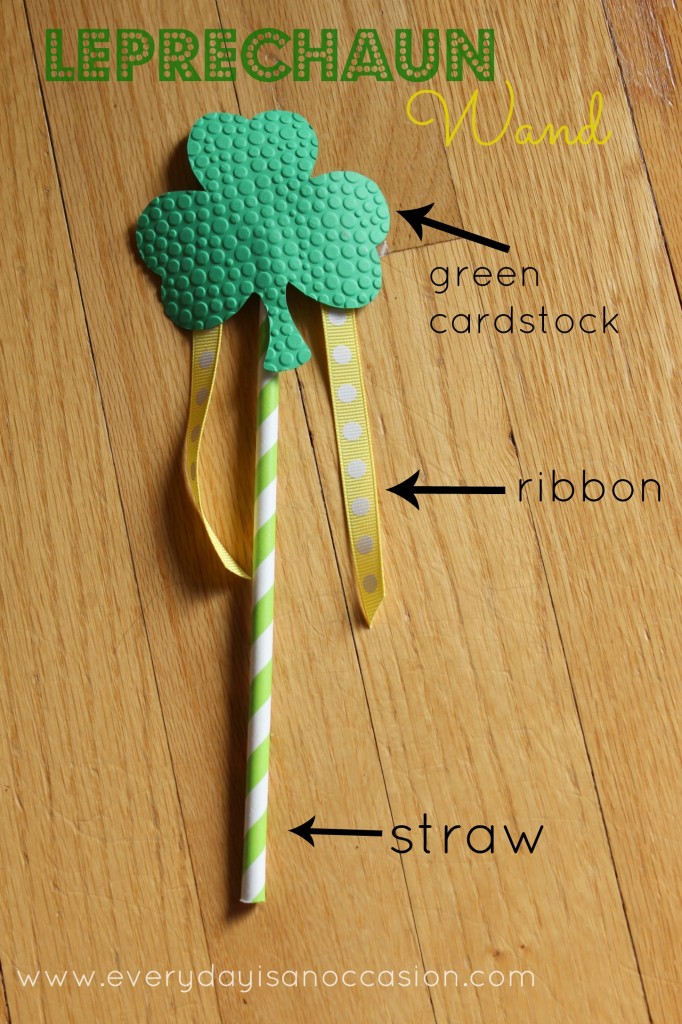 Steps:
1. Cut out your shamrock shape- I used a shamrock from the Silhouette store, but you can use any shamrock shape or you could even use a stencil
2. Emboss-I used my cuttlebug-you can skip this step too-they look cute even without being embossed
3. tape ribbon and straw to the back of the wand
4. Enjoy!
The kids liked making these and they even used the cuttlebug to make "bumps" on their wand! The embossing step was definitely my sons favorite! After everyone left he embossed like 5 shamrocks! So funny!
Thanks for stopping by!
Have a super fun day!
Linking up to: Simon Says Stamp, Decorate to Celebrate, 3 Girl Jam