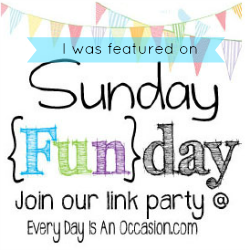 Happy Sunday!!! Yesterday I had the pleasure to go back on WSBT- tv and share a fall project. I made a Fall Bucket List, Acorn Magnets, DIY Gummies, and a gourd maraca. MD Building Products is giving away a magnetic chalkboard just like the one I used to make the Fall Bucket List. Come and enter the giveaway!
Today I am featuring cute and friendly scarecrows!
Great minds think alike… Chriss and Nana both linked up the most adorable scarecrows!
3-D Scarecrows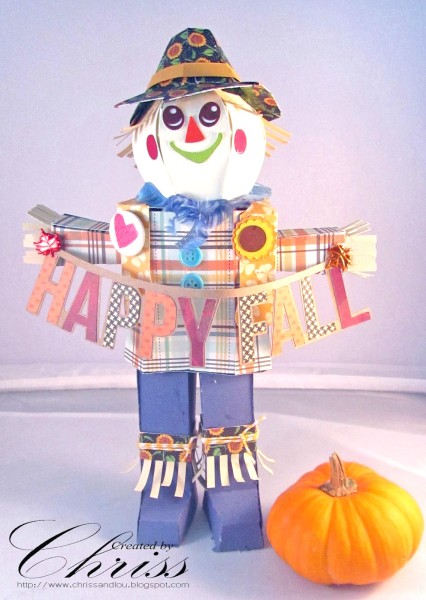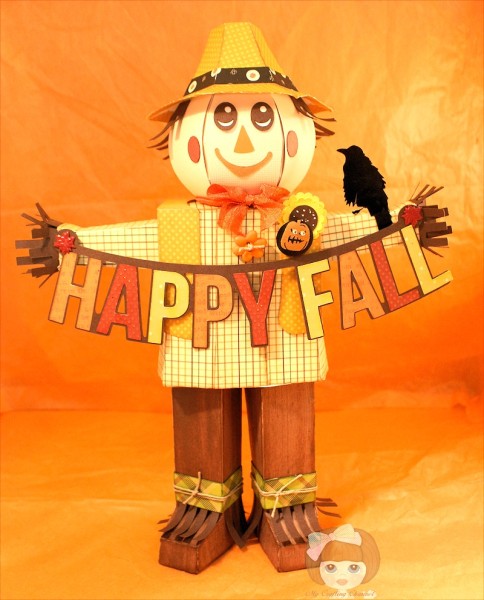 How fun are these scarecrows?
These two ladies are so talented.
It must have taken them awhile to put them together!
So many detailed parts, and that is what makes the scarecrows so cute!!!
Wonderful job ladies! Thanks so much for linking up to Sunday Funday!!
Thanks for stopping by today!
Have a Super Fun Day!